When it comes to staying active and comfortable during workouts, finding the right outfit is crucial. Sports leggings have become a staple in every woman's wardrobe, offering both style and functionality. Whether you're hitting the gym, going for a run, or practicing yoga, the right pair of sports leggings can make all the difference. In this style guide, we will explore the best 10 sports leggings outfit ideas for women, providing you with inspiration and tips to rock your workout attire.
1. Classic Black Leggings: The Versatile Essential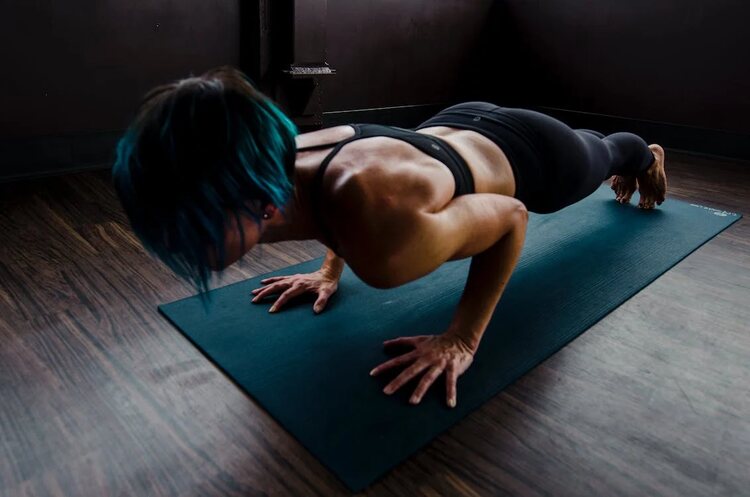 Black leggings are a timeless classic that every woman should have in her wardrobe. They are versatile, flattering, and can be paired with almost anything. Whether you choose a high-waisted style or a cropped length, black leggings provide a sleek and slimming effect that works for any body type. Pair them with a vibrant sports bra and a loose-fitting tank top for a stylish and effortless look.
2. Bold and Colorful: Embrace Your Vibrant Side
If you're looking to make a statement with your workout attire, opt for bold and colorful sports leggings. Bright hues like electric blue, neon pink, or vibrant green can instantly elevate your outfit and boost your mood. Pair them with a neutral-colored top to let the leggings take center stage. This combination creates a fun and energetic look that is perfect for high-intensity workouts.
3. High-Waisted Leggings: Tummy-Taming and Stylish
For those who prefer extra support and coverage, high-waisted leggings are a must-have. These leggings provide compression and tummy control, giving you a smooth and sculpted silhouette. Pair them with a crop top or a sports bra for a trendy and flattering ensemble. High-waisted leggings are not only stylish but also functional, ensuring that everything stays in place during your workouts.
4. Mesh Panel Leggings: Breathability and Style Combined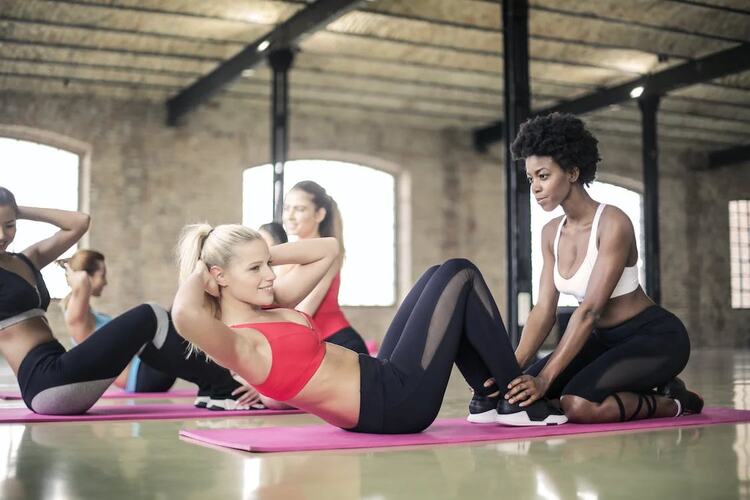 Stay cool and stylish during intense workouts with mesh panel leggings. These leggings feature breathable mesh inserts that provide ventilation and keep you comfortable throughout your exercise routine. The mesh panels also add a touch of edginess to your outfit, making them a fashionable choice. Pair them with a matching sports bra for a cohesive and chic look.
5. Printed Leggings: Add Some Flair to Your Workout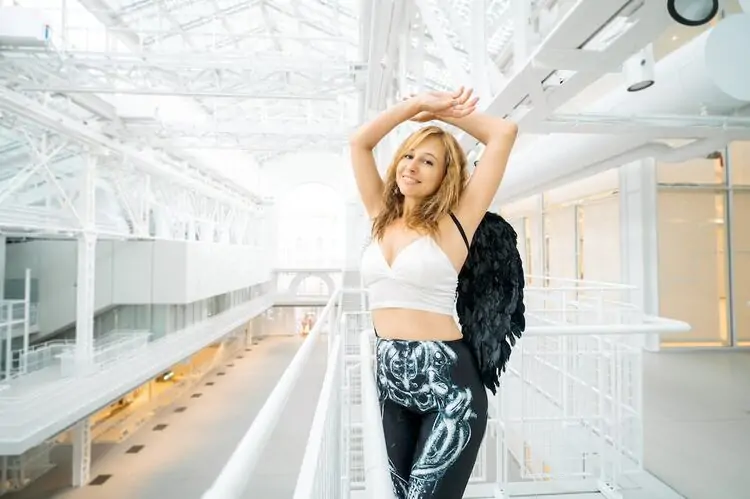 Printed leggings are a great way to showcase your personal style and add some flair to your workout attire. Whether you prefer floral patterns, geometric designs, or abstract prints, there is a wide range of options to choose from. Pair printed leggings with a solid-colored top to let the leggings shine. This combination creates a balanced and eye-catching look that is perfect for any fitness activity.
6. Compression Leggings: Enhance Performance and Recovery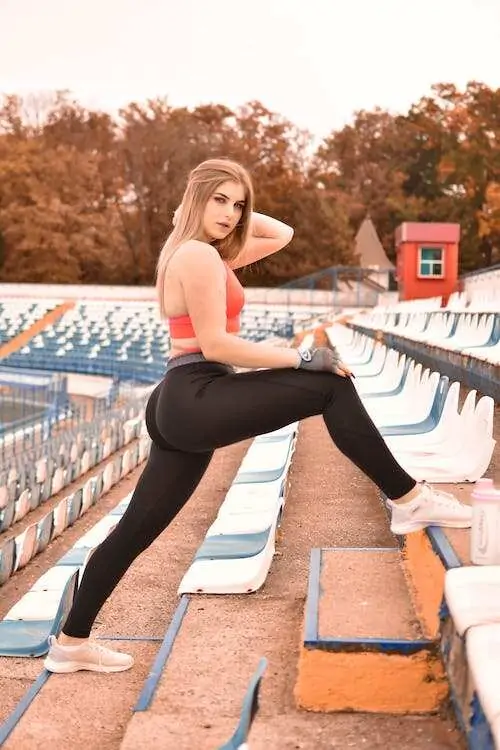 If you're looking to enhance your performance and aid in muscle recovery, compression leggings are an excellent choice. These leggings apply pressure to your muscles, improving blood circulation and reducing muscle fatigue. They also provide extra support and stability, making them ideal for high-impact activities. Pair compression leggings with a moisture-wicking top for maximum comfort and performance.
7. Cropped Leggings: Stay Cool and Show Off Your Ankles
Cropped leggings are a popular choice for warmer weather or when you want to show off your ankles. They provide the same coverage and support as full-length leggings but with a shorter hemline. Cropped leggings are perfect for activities like cycling, Pilates, or barre classes. Pair them with a breathable tank top and some colorful sneakers for a fresh and summery look.
8. Seamless Leggings: Comfortable and Flawless
Say goodbye to seams and hello to ultimate comfort with seamless leggings. These leggings are made without any stitching, providing a smooth and second-skin feel. Seamless leggings are not only incredibly comfortable but also flattering, as they minimize the appearance of lines and bulges. Pair them with a matching seamless sports bra for a sleek and put-together outfit.
9. Two-Tone Leggings: Stylish Contrast for Your Workout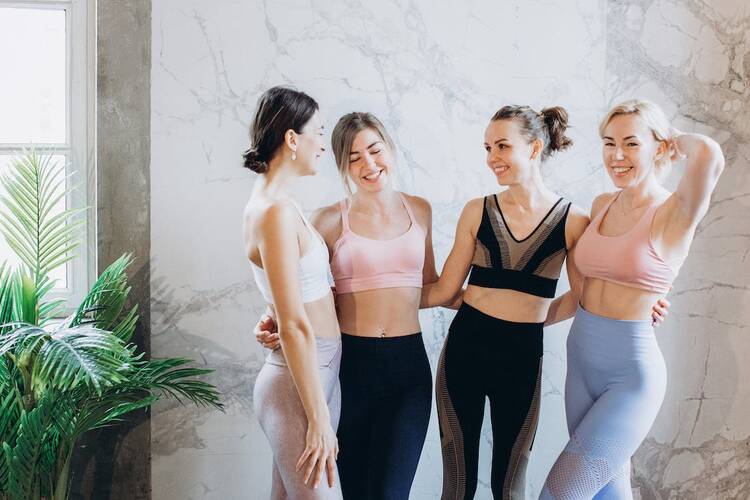 Two-tone leggings offer a stylish contrast that adds visual interest to your workout attire. These leggings typically feature two different colors or patterns, creating a unique and eye-catching look. Pair them with a solid-colored top that complements one of the shades in the leggings. This combination creates a harmonious and fashionable ensemble that stands out from the crowd.
10. Leather-Look Leggings: Edgy and Fashion-Forward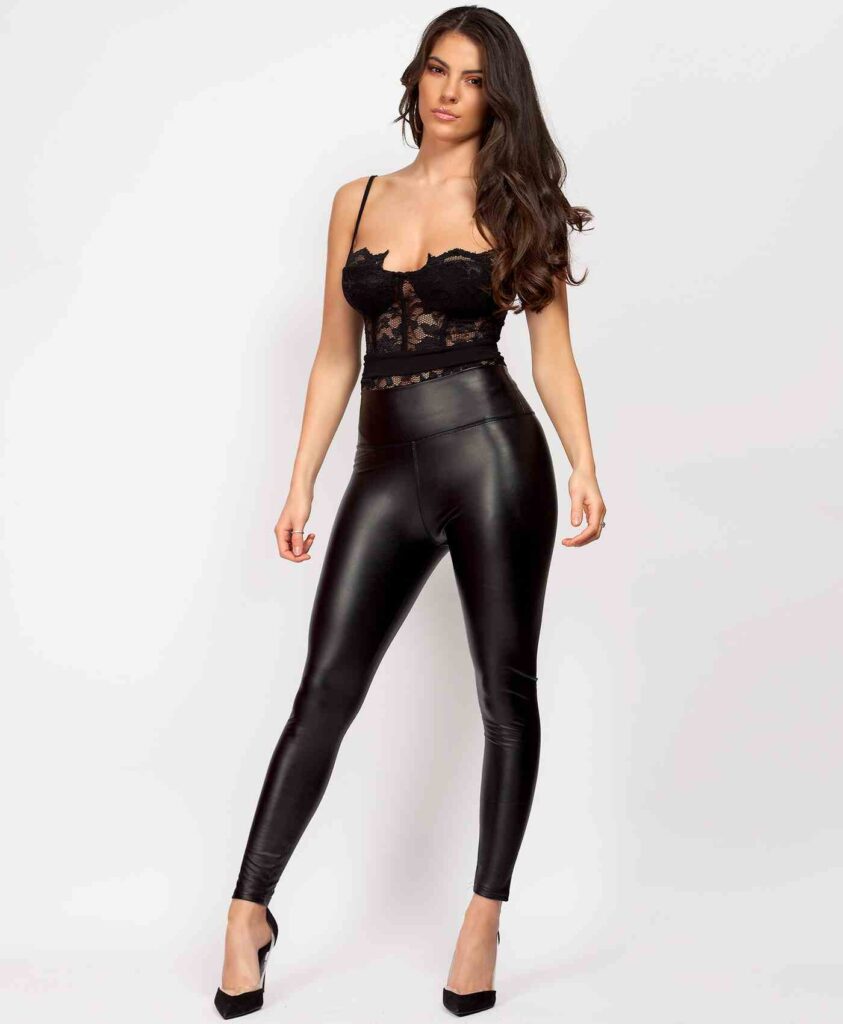 Image source: lexifashion.co.uk
For those who want to make a bold fashion statement, leather-look leggings are the way to go. These leggings mimic the appearance of leather but provide the comfort and flexibility of athletic wear. Pair them with an oversized sweatshirt or a graphic tee for an edgy and fashion-forward look. Leather-look leggings are perfect for adding a touch of rock and roll to your workout wardrobe.
Frequently Asked Questions
Q: Are sports leggings suitable for all body types?
A: Yes, sports leggings are designed to be inclusive and cater to various body types. Look for leggings with features like high-waists or compression for extra support and confidence.
Q: Can I wear sports leggings outside of the gym?
A: Absolutely! Sports leggings have become a popular athleisure trend, and they can be styled for casual outings or running errands. Just pair them with a stylish top and some sneakers, and you're good to go.
Q: How do I choose the right size of sports leggings?
A: It's essential to refer to the size chart provided by the brand or retailer. Measure your waist, hips, and inseam to find the best fit. If you're between sizes, it's generally recommended to size up for a more comfortable fit.
Q: How do I care for sports leggings to ensure their longevity?
A: To keep your sports leggings in top condition, wash them in cold water with a mild detergent. Avoid using fabric softeners as they can affect the fabric's moisture-wicking properties. Line dry or tumble dry on low heat.
Q: Can I wear sports leggings for low-impact activities like yoga?
A: Absolutely! Sports leggings are versatile and suitable for a wide range of activities, including low-impact exercises like yoga or stretching. Look for leggings with four-way stretch and moisture-wicking properties for maximum comfort.
Q: Can I wear sports leggings as everyday casual wear?
A: Yes, sports leggings can be styled as casual wear for everyday activities. Pair them with a cozy sweater or an oversized shirt for a comfortable and trendy look.
Conclusion
Finding the perfect sports leggings outfit can enhance your performance, boost your confidence, and make your workouts more enjoyable. With the best 10 sports leggings outfit ideas for women provided in this style guide, you now have the inspiration and knowledge to create stylish and functional workout ensembles. Whether you prefer classic black leggings, bold and colorful designs, or high-waisted compression leggings, there is a perfect option for every woman. So go ahead, embrace your personal style, and rock your workout attire with confidence!