Top 10 Cocktail Length Dress Ideas and Inspiration
Are you in search of the perfect cocktail length dress for your next special occasion? Look no further! In this article, we will explore ten stunning cocktail dress ideas and provide you with the inspiration you need to make a stylish statement. Whether you're attending a wedding, a cocktail party, or a formal event, these dress options are sure to turn heads and make you feel confident and beautiful. Let's dive in!
1. The Little Black Dress: Timeless Elegance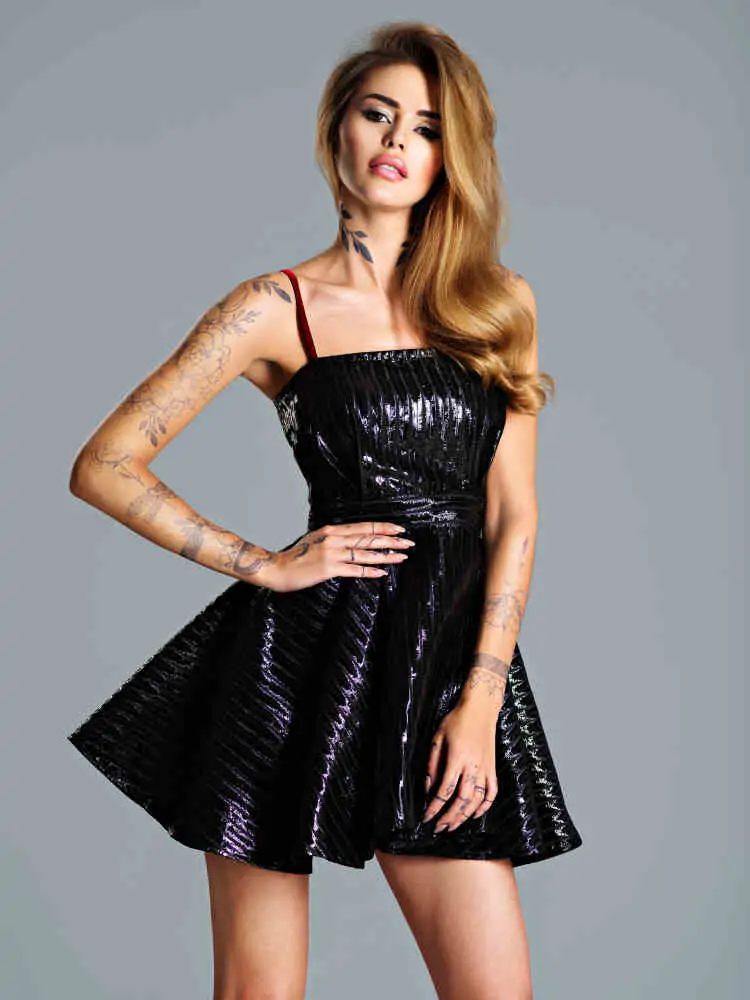 The little black dress is a staple in every woman's wardrobe. It exudes elegance and sophistication, making it a perfect choice for cocktail events. Opt for a cocktail length dress with a fitted silhouette and add accessories like statement earrings or a bold clutch to complete the look.
2. Vibrant and Bold: Embrace Color
If you want to make a statement and stand out from the crowd, consider a cocktail length dress in a vibrant color. Choose hues like royal blue, emerald green, or fiery red to make a bold impact. Pair the dress with neutral accessories to let the color take center stage.
3. Lace Love: Feminine Charm
For a touch of romance and femininity, opt for a cocktail length dress with delicate lace details. Lace adds a timeless charm and creates an ethereal look. Choose a dress with lace sleeves or a lace overlay for an elegant and sophisticated vibe.
4. Sparkle and Shine: Sequin Delight
If you're ready to shine and make a dazzling entrance, a cocktail dress adorned with sequins is the way to go. The shimmering effect of sequins will make you the star of the event. Opt for a dress with a classic silhouette, such as a sheath or an A-line, to balance the sparkle.
5. Floral Fantasy: Embrace Nature
Floral prints are perfect for a cocktail length dress, especially during spring and summer events. Embrace the beauty of nature with a dress adorned with blooming flowers. Choose soft pastel tones for a romantic look or bold and vibrant florals for a statement-making outfit.
6. Off-Shoulder Glam: Modern Sophistication
For a touch of modern sophistication, opt for an off-shoulder cocktail length dress. This style showcases your shoulders and collarbones, adding a hint of allure to your look. Pair it with statement earrings and a sleek updo for an elegant ensemble.
7. Classic Vintage: Retro Chic
Bring back the glamour of the past with a classic vintage-inspired cocktail dress. Look for designs that feature elements like full skirts, cinched waists, and delicate embellishments. Choose retro colors like pastels or bold polka dot patterns for an authentic vintage look.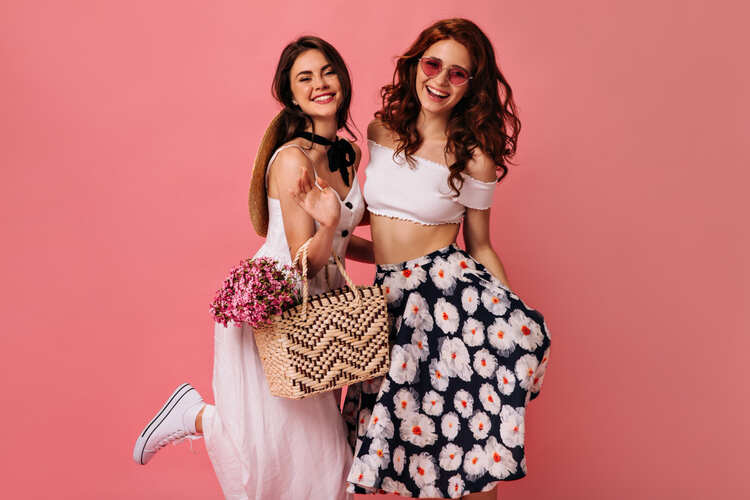 8. Two-Piece Wonder: Contemporary Twist
For a contemporary and trendy outfit, consider a two-piece cocktail length dress. This versatile option allows you to mix and match different tops and skirts to create a personalized look. It's a great choice for those who want to showcase their individual style.
9. Ruffled Romance: Whimsical Beauty
Add a touch of whimsy and romance to your cocktail dress with delicate ruffles. Ruffles can be incorporated into various parts of the dress, such as the sleeves, neckline, or hemline. Opt for soft and flowy fabrics to enhance the ethereal effect of the ruffles.
10. Statement Sleeves: Dramatic Flair
Make a bold fashion statement with cocktail dresses featuring dramatic sleeves. Whether it's billowy bishop sleeves, puffed sleeves, or statement bell sleeves, this trend adds a touch of drama and flair to your overall look. Keep the rest of the dress simple to let the sleeves steal the show.
Conclusion
Finding the perfect cocktail length dress is an exciting journey that allows you to express your personal style and make a lasting impression. Whether you prefer timeless elegance, bold colors, or romantic details, there is a cocktail dress out there that will make you feel confident and beautiful. Remember to choose a dress that suits your body type and complements your unique personality. With these top ten ideas and inspirations, you're now ready to make a fashionable statement at your next special event!
FAQs (Frequently Asked Questions)
Can I wear a cocktail length dress to a formal event? Absolutely! A well-chosen cocktail length dress can be a stylish and appropriate choice for many formal events, depending on the dress code.
What kind of shoes should I pair with a cocktail length dress? The choice of shoes depends on the style of the dress and the occasion. Opt for heels or dressy flats that complement the overall look and ensure comfort.
Can I accessorize my cocktail length dress with a belt? Yes, a belt can be a great accessory to define your waistline and add an extra touch of style to your cocktail dress ensemble.
How do I choose the right length for a cocktail dress? Ideally, a cocktail length dress falls just above or below the knee. However, personal preference and body shape should also be considered when choosing the length.
Where can I find cocktail length dresses in a variety of styles? Many fashion retailers offer a wide selection of cocktail length dresses, both in physical stores and online. Explore different brands and websites to find the perfect dress for you.