Bootie heels are a versatile and fashionable footwear option that can elevate any woman's style. Whether you're attending a casual gathering or a special event, bootie heels offer endless possibilities for creating trendy and chic outfits. In this article, we will explore the art of wearing bootie heels and provide you with 10 unique and cool outfit ideas to inspire your fashion choices.
1. Understanding Bootie Heels
Bootie heels are ankle-length boots with a heel, typically ranging from a few inches to a moderate height. They come in various designs, including stilettos, block heels, wedges, and more. Bootie heels offer a balance between comfort and style, making them a popular choice among fashion enthusiasts.
2. Choosing the Right Bootie Heels
When selecting bootie heels, consider factors such as heel height, material, color, and overall design. Opt for a height that you're comfortable wearing and ensure the material is of good quality for durability. Choose colors that complement your existing wardrobe, allowing you to mix and match effortlessly.
3. Styling Bootie Heels with Dresses
Dresses offer a feminine and elegant look when paired with bootie heels. For a casual vibe, opt for a flowy sundress and pair it with ankle-length bootie heels. To create a more formal outfit, choose a fitted dress and complement it with sleek, pointed-toe bootie heels.
4. Pairing Bootie Heels with Jeans
Bootie heels and jeans are a match made in fashion heaven. For a casual yet stylish appearance, roll up the cuffs of your jeans and pair them with a classic pair of bootie heels. Experiment with different cuts, such as skinny, straight, or bootcut jeans, to find the most flattering combination.
5. Creating Chic Looks with Bootie Heels
To achieve a chic and sophisticated look, try pairing your bootie heels with tailored trousers or a sleek pencil skirt. This combination exudes confidence and can be suitable for both professional settings and stylish evenings out.
6. Accessorizing Bootie Heels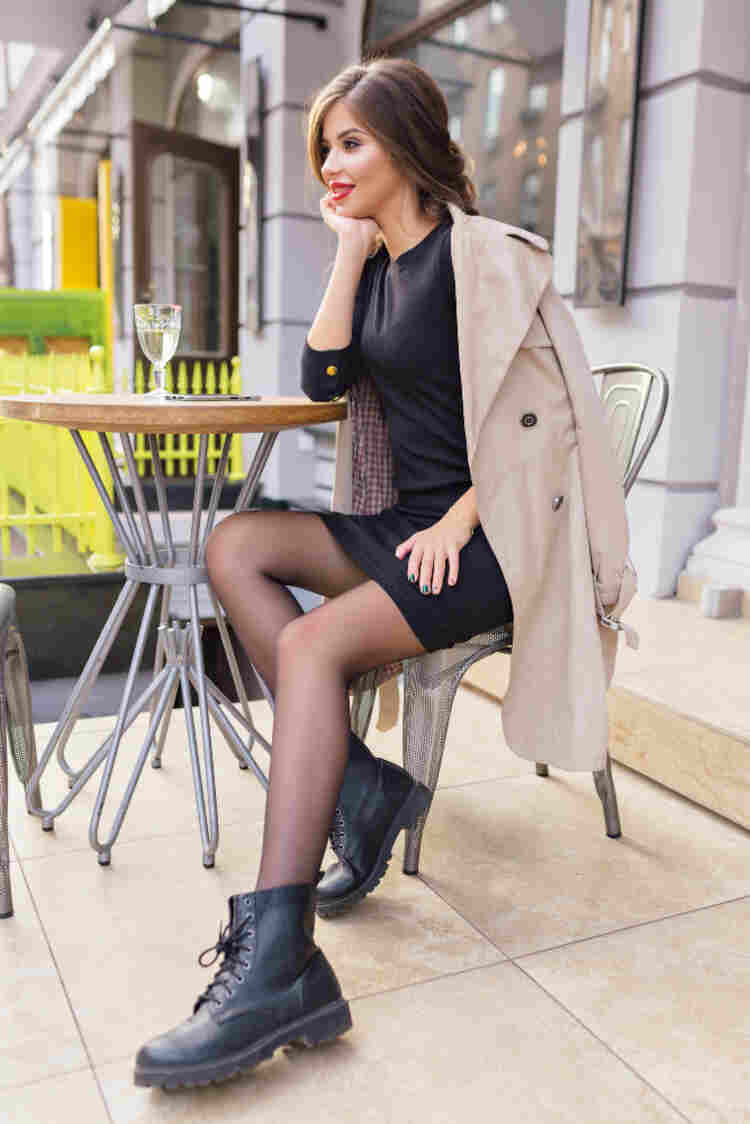 Accessorizing plays a crucial role in completing your bootie heel outfit. Consider adding statement jewelry, such as a chunky necklace or bold earrings, to draw attention to your overall look. Additionally, try experimenting with different handbags or clutches that complement your bootie heels and add an extra touch of style.
7. Bootie Heels for Different Occasions
Bootie heels are incredibly versatile and can be worn for various occasions. For a casual day out, opt for suede or leather bootie heels paired with jeans or a flowy skirt. On the other hand, for a formal event, choose sleek, polished bootie heels made from high-quality materials like patent leather.
8. Mixing Bootie Heels with Casual Outfits
Bootie heels can effortlessly elevate your casual outfits. Pair them with a graphic t-shirt, denim shorts, and a leather jacket for a trendy and edgy look. You can also combine them with a cozy sweater, leggings, and a scarf for a stylish yet comfortable ensemble during the colder months.
9. Dressing Up with Bootie Heels
When you want to dress up and make a statement, bootie heels are the perfect choice. Opt for bootie heels adorned with embellishments, such as studs or rhinestones, to add a touch of glamour to your outfit. Pair them with a little black dress or a sequined top for a show-stopping look.
10. Bootie Heels and Seasonal Outfits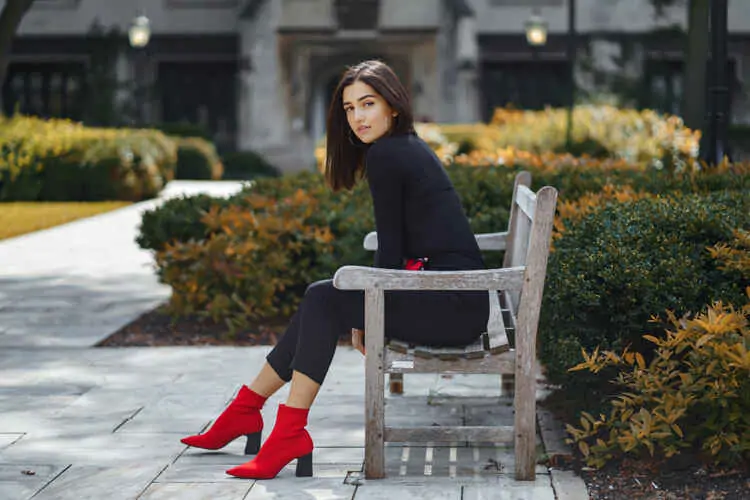 Bootie heels are not limited to any particular season. During spring and summer, choose bootie heels in lighter shades and pair them with floral dresses or denim skirts. In fall and winter, opt for bootie heels in rich, warm tones like burgundy or olive, and style them with cozy sweaters, coats, and jeans.
Conclusion
Wearing bootie heels allows you to showcase your personal style and experiment with various outfit combinations. From dresses to jeans, and casual to formal occasions, bootie heels provide endless possibilities. Remember to choose the right bootie heels for your comfort and style preferences, and don't be afraid to accessorize to enhance your overall look. With these 10 unique and cool outfit ideas, you're ready to step out confidently and make a fashion statement.
FAQs
1. Can bootie heels be worn with skirts?
Absolutely! Bootie heels can be paired with skirts of various lengths, offering a stylish and modern look. Opt for a knee-length skirt for a classic ensemble or experiment with a mini skirt for a more daring outfit.
2. Are bootie heels suitable for formal occasions?
Yes, bootie heels can be suitable for formal occasions depending on their design and material. Choose sleek and polished bootie heels made from high-quality materials for a sophisticated and elegant appearance.
3. What are the best colors for bootie heels?
The best colors for bootie heels depend on your personal style and wardrobe. Neutral shades like black, beige, and brown are versatile and can be easily paired with different outfits. However, don't shy away from bold colors like red or metallic shades for a statement look.
4. How can I make my legs look longer with bootie heels?
To create the illusion of longer legs, opt for nude or skin-tone bootie heels that blend with your natural skin color. Additionally, choose bootie heels with a pointed toe, as they visually elongate the legs.
5. Can bootie heels be worn in summer?
Yes, bootie heels can be worn in summer. Choose bootie heels made from lighter materials like suede or opt for open-toe booties to keep your feet cool and comfortable. Pair them with summer dresses or skirts for a fashionable warm-weather look.