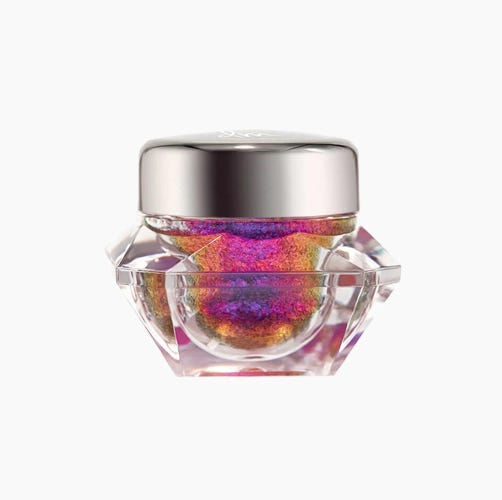 Leah Romero
Have you ever said, "So I read an article…" but really, you just watched a 30-second TikTok about it? Well when it comes to beauty products, you don't need to pretend. TikTok has been the go-to place to find new products or to rediscover tried-and-trues. Whether it's a glittery lip gloss or an eyeliner that just won't stay in stock, this Holiday season we're gifting viral beauty products.
Whether you're searching for a gift for your best friend a mom-to-be, or you just want to take advantage of some last minute deals, these viral beauty products have been tested, reviewed, and loved by thousands–if not millions–of people online. Now is the time to make some purchases for the loved ones in your life (or to gift to yourself–you deserve it!) Here, find the 28 best viral beauty gifts to shop this Holiday season.
This gift guide was updated in December 2022.
Advertisement – Continue Reading Below
1
A Glossy Lip
Dior
Lip Glow Oil
2
A Pigmented Blush
Rare Beauty by Selena Gomez
Soft Pinch Liquid Blush
3
A Sticky Primer
MILK MAKEUP
Hydro Grip Hydrating Makeup Primer
4
A Powerful Eyeshadow
Danessa Myricks Beauty
Infinite Chrome Flakes Multichrome Gel for Eyes & Face
5
A Flyaway Fixer
TIGI
Bed Head Wax Stick
6
A Chrome Mani
Born Pretty
Chrome Nail Powder
7
A Heatless Curler
Kitsch
Satin Heatless Curling Set
8
A Radiant Glow
Charlotte Tilbury
Hollywood Flawless Filter
9
A Slugging Cream
Futurewise
Slug Balm
10
A Velcro Roller
Drybar
High Tops Self-Grip Rollers
11
A Classic Perfume
Glossier
Glossier You Eau de Parfum
12
A Favorite Foundation
HAUS LABS BY LADY GAGA
Triclone Skin Tech Medium Coverage Foundation
13
An Acne Treatment
Murad
Deep Relief Acne Treatment
14
An A-List Scent
Ariana Grande
Cloud Eau de Parfum
15
A Longwear Lip Liner
REFY
Lip Sculpt Lip Liner and Setter
16
A Glowing Primer
e.l.f.
Halo Glow Liquid Filter
17
A Foundation Duo
PATRICK TA
Major Skin Crème Foundation and Finishing Powder Duo
18
A Smoothing Spray
Color Wow
Dream Coat Supernatural Spray
19
A Blurring Balm
Danessa Myricks Beauty
Yummy Skin Blurring Balm Powder
20
A Color-Changing Blush
Youthforia
BYO BLUSH Color Changing Blush Oil
21
A Classic Cleanser
CeraVe
SA Cleanser
22
A Controversial Foundation
Jones Road
What The Foundation
23
A Drugstore Must-Have
Maybelline
Lash Sensational Sky High Mascara
24
A Hair Repair Mask
K18 Biomimetic Hairscience
Leave-in Molecular Repair Mask
25
A Perfect Pink Blush
Dior
Backstage Rosy Glow Blush
26
A Blackhead Buster
Paula's Choice
Skin Perfecting 2 BHA Liquid Exfoliant
27
A Radiance Booster
MAKEUP BY MARIO
SoftSculpt® Transforming Skin Enhancer
28
A Double-Sided Eyeliner
Valentino
Twin Liner Gel and Liquid Eyeliner