Even though a beautifully designed ballgown or a long-fitted gown with a gorgeous train is appealing to most ladies, some prefer the uniqueness in their looks which can indeed be a statement maker at the party. When we go to a wedding, we see women in voguish long or short dresses in bright pastels but there has to be someone who will challenge the tradition. If you want to be that confident woman, this blog is ideal for you. 
Check out the 3 styles of pantsuits for brides, mothers of brides and wedding guests:
1. White Pantsuits with Subtle Bead Accents (For the Bride)
Yes, brides can go with a jumpsuit too instead of choosing a puffy princess ball gown or a fit and flare dress. Choosing white will be keeping you somewhat close to the traditions yet follow your own heart. The subtle embellishments on the waistline or on the neckline will make you shimmer but overall, it will be an extremely chic look. You can also pair it with an overskirt during the ceremony and take it off to dance comfortably at the reception. 
Go through these dressy formal pant suits for weddings from designer collections: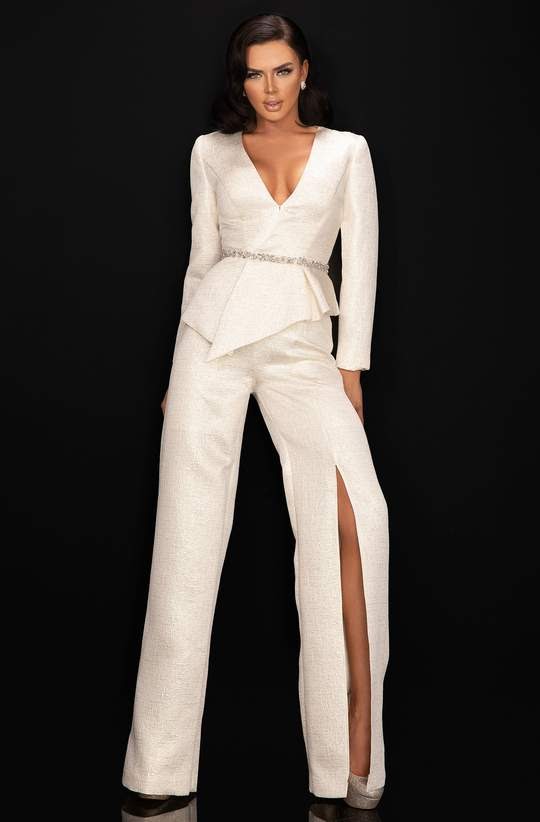 2. Jumpsuits with Peplum Detail and Flattering Necklines (For the Mother of the Bride)
Peplum is extremely flattering and if it is paired with a neckline such as off-shoulder or modest bateau, it will certainly compliment your figure in the best way possible. Being the mother of the bride, you might feel a bit hesitant to choose something that is not traditional. However, this style is universal and will be perfect for every body type. Needless to say, that it is simple and elegant yet a statement maker outfit. 
These are the trendy formal pant suits for mother of the bride that will get your attention: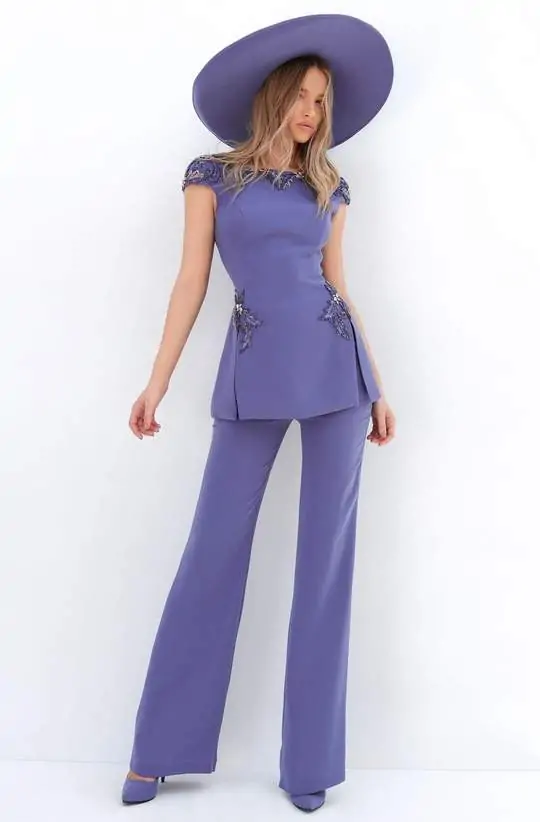 3. Fitted Jumpsuits with Flowy & Flaring Bottoms
Neither is it an office party nor a night out with friends at the club which means you have to find the fine line between business cocktail and super casual. This style is not too fancy but quite flattering that displays your curves and keeps you comfortable at the same time.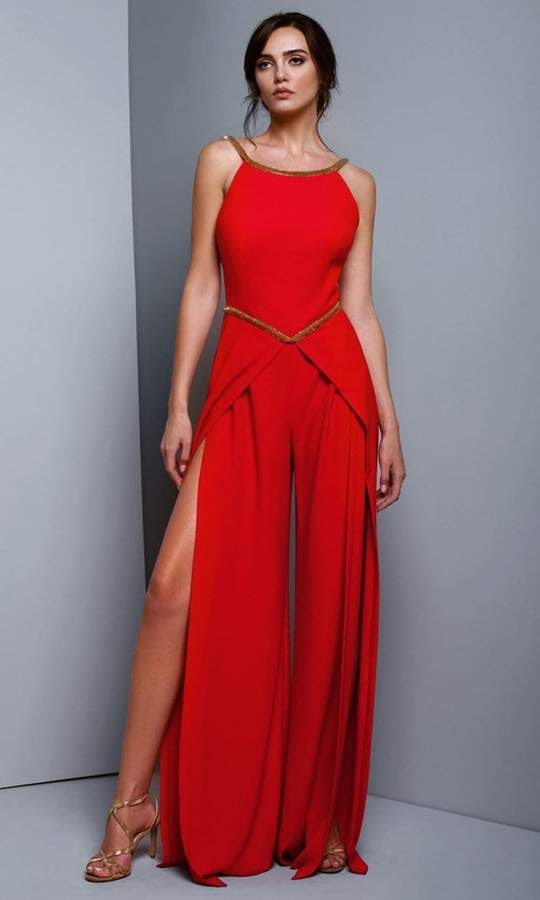 You can shop for women's formal pant suits online for the upcoming office parties as well. It goes without saying but this outfit gives your attire a bold and powerful edge. Make that lasting impression this season with jumpsuits. Happy shopping!
Also Read: Red Carpet Looks of Apple Figured Celebs Recreated