Those first few months of postpartum life can be extremely difficult. You need to care for your baby as your body heals after labor and delivery. When you're a new mother, there's no manual that can fully prepare you for the hiccups that'll happen along the way. Thankfully, there are a few tried-and-true tips you can always rely on. Incorporating these tips will help to make postpartum self-care a bit easier.
Tip 1: Move Your Body
Enjoy the fresh air with your little one, and take a walk in the neighborhood or nearby park. You can even take your baby for a stroll around the mall. Getting out gives you an opportunity to wear some red lipstick, put on postpartum shapewear and feel pretty as you move your body, too.
As you get stronger after labor and delivery, you can do some gentle yoga poses, stretches and other forms of movement to keep circulation flowing as your body heals. If you were fairly active before your baby arrived, you might be able to run a few miles and lift weights as if nothing happened. However, always check with your doctor to get their permission before you start or resume any exercise routines.
Tip 2: Prioritize Your Healing Process
It's no small feat to go through labor and deliver a baby. Then, you have a newborn who's relying on you for survival. While the whole process can be a great adventure, you need to remember to prioritize your healing.
For guidance, consider the process you went through to bring your baby into the world. If you delivered vaginally, your recovery process would be different from that of a new mother who had a cesarean section. Consider your process, talk to your OB-GYN and implement the right healing regimen to help your body recover.
Before the baby arrives, it's not uncommon for expectant mothers to begin the nesting process. When a mother is nesting, she typically makes sure that the baby has all of their necessities. As a mom, do the same for yourself. Stock up on items such as Epsom salt, heating pads and ice packs. Yes, you'll need your diapers in addition to diapers for the baby. However, it's also nice to have some new women's panties because you deserve to feel comfortable as you transition out of diapers. Make comfort and ease some of your priorities when you're healing.
Tip 3: Rest
Getting adequate rest isn't easy when you're a first-time mom who is feeding the baby and changing their diaper every few hours. Yet it's still important for you to sleep to maintain your health.
Avoid caffeine, alcohol and spicy foods that tend to keep you awake. It's also helpful if you can get the assistance of loved ones to watch your sweet newborn as you get some much-needed rest.
Source: Prostock-studio/shutterstock.com
Tip 4: Keep Meals Simple and Nutrient-rich
Healing takes place from the inside out, so you need to consume plenty of nutrient-rich foods. Keep in mind that you don't have to prepare elaborate meals in order to get your nutrients. While you have your hands full with a newborn, keep meals as quick and simple as possible.
Chop up vegetables like celery, carrots and broccoli. Keep a few containers of hummus, guacamole and peanut butter on hand. As you get hungry, you can snack on fresh vegetables and a delicious dip. Along with pita chips, pretzels or fruit, these can be healthy, satiating snacks to keep you content for a few hours.
Make a big batch of quinoa or rice at the start of the week. As you need nourishment, fill a small bowl with one of these healthy grains. Purchase premade grilled salmon or a rotisserie chicken that's easy to cut up and add to meals throughout the week. In addition to drinking lots of water, use the cheat code of eating your water. Watermelon, cucumbers and kiwis are excellent for keeping your hydration intake up.
It's OK if you're not cooking perfectly balanced meals three times a day. During this season in your life, the goal is to make sure you're adequately nourishing your body to facilitate the healing process and care for your baby.
Tip 5: Maintain a List of Contacts
Maintain a list of contacts on your phone, and consider keeping a printed version on hand, too. This list of contacts needs to include your OB-GYN, the phone number of the nearest hospital's emergency room and your child's pediatrician. If you or your baby needs refills of a specific medication, add the local pharmacy's number to that list. Having these numbers within arm's reach lets you know you've got life's essentials covered.
If you feel depressed, reach out for relief. In many cases, your loved ones want to help as you transition into motherhood. Whether you let someone make you a meal, give you a ride to a doctor's appointment or watch the baby while you get some sleep, it's OK to ask for help.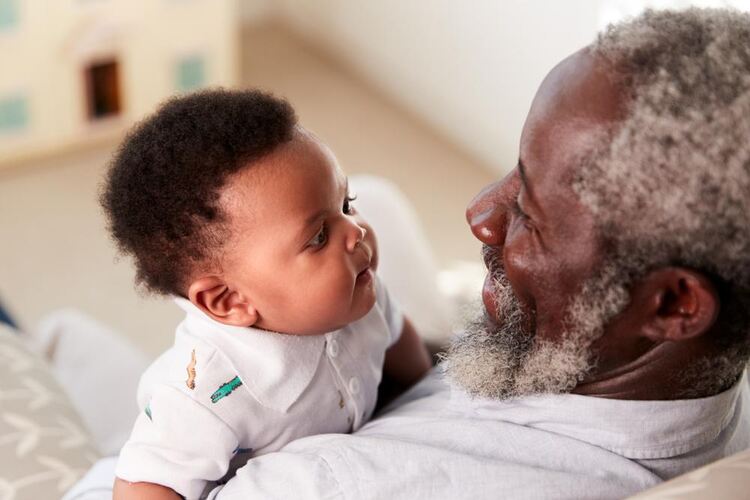 Source: Monkey Business Images/shutterstock.com
Additional Advice
Take some time to talk to other moms. Consider their experiences and incorporate some of their advice into your own journey as you learn from them. As you continue exploring the many facets of motherhood, you'll find a good rhythm that works for you. Use these tips and cultivate your own; you'll be able to successfully care for yourself as well as your bundle of joy.