New Beauty Editor Obsessions for August
Published on: August 9, 2022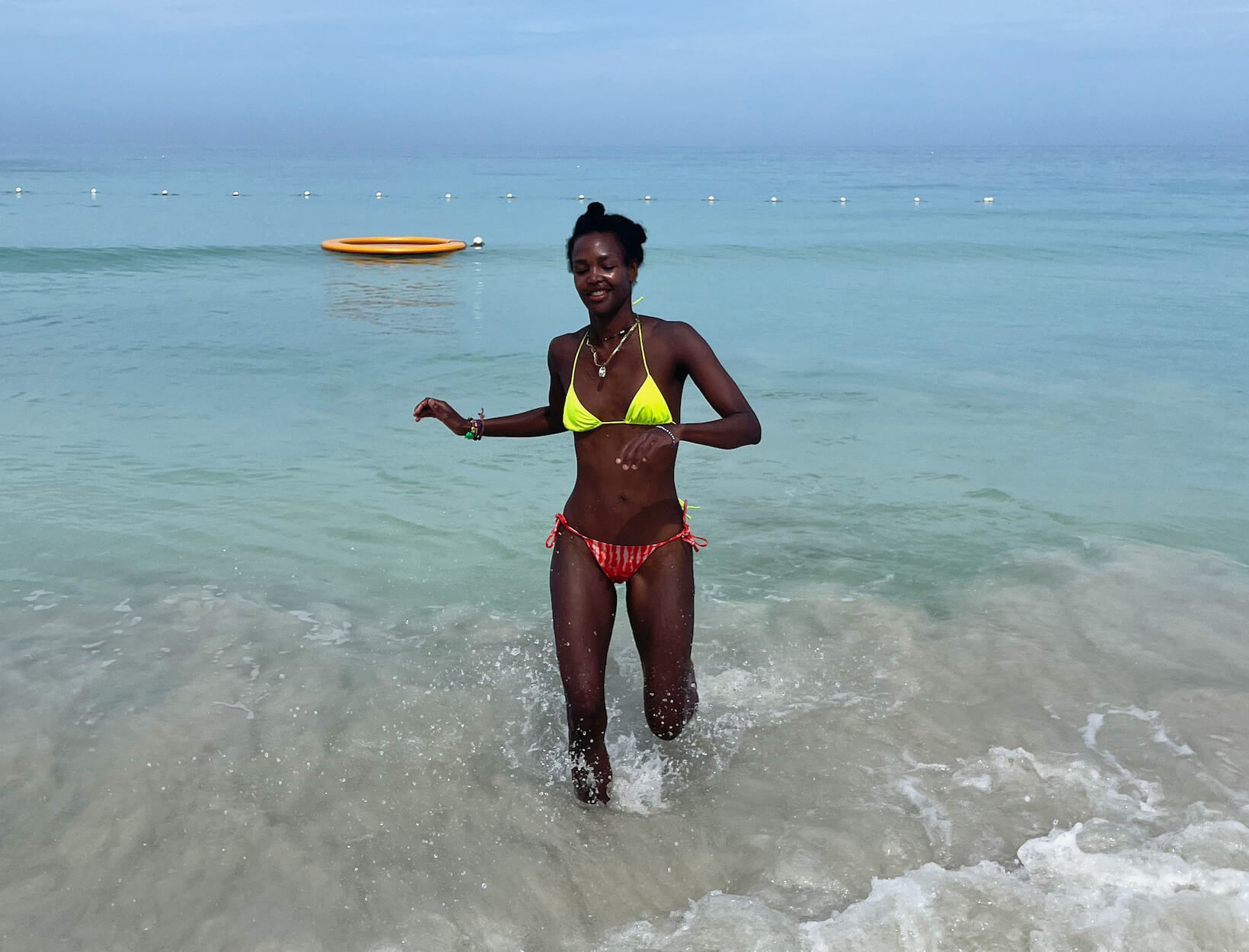 We actually road-tested our favorite beauty essentials this month—meaning we brought many of them on summer weekends away—and we fell hard for them, as you'll see.
The Whole Beauty Department's Obsessed:
Summer's the prime sun-damage moment; while we're diligent about wearing mineral sunscreen every day, we definitely notice sun damage more at this time of year, as we're naturally wearing less (see Megan, above). The treatment we're using every night and already seeing next-level results with: Sleep Milk. You smooth it on (it's remarkably silky for an AHA serum) and it works overnight (and over time—the clinical results over two weeks are amazing) to target multiple signs of sun damage, from wrinkles and dark spots to dullness, dry skin, and uneven skin tone.
goop Beauty

GOOPGLOW Dark Spot Exfoliating Sleep Milk

goop, $98/$89 with subscription

SHOP NOW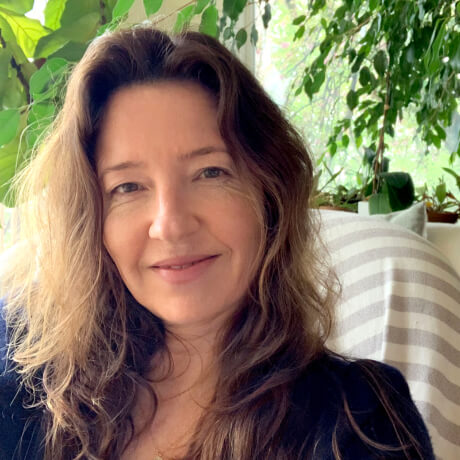 Jean Godfrey-June
executive beauty director
One look at the before-and-after photos of people—young, old, very old, male, female—who'd used this laser on their skin for three months and I picked it up and turned it on. (Typically skin devices don't thrill me; I'd rather go to the dermatologist and get a stronger treatment once rather than returning to a device day after day.) But the results—on wrinkles and firmness in particular—are plain to see (and wildly convincing) in the photographs.
It's also simple enough that I actually use it (this is a stumbling block that I think skin-device makers vastly underestimate): You turn it on and the light shines, and you hold it over each area of your skin (crow's-feet would be one, under-eye another, upper lip another, and so on) for three minutes and move on. I do it while watching TV—I cannot recommend The Rehearsal on HBO more highly—or during those meetings where everyone turns off their camera. I normally find the turned-off-camera meetings depressing, but, stuck in productivity-fixated 2022, I find being able to multitask while devoting my full attention to the meeting enormously satisfying.
It's FDA-approved, and the red light (well known for soothing, skin-smoothing benefits) is actually only a side benefit; the laser itself goes to the base layer of skin to help stimulate collagen. It works on any area of the body; I may target my knees next, which people apparently do—easily accomplished during meetings even with the camera on.
LYMA

LYMA Laser Starter Kit

goop, $2,700

SHOP NOW
This light, silky secret weapon for hair is called an oil, but I say it's a serum. You can use it on wet hair as a leave-in (it delivers gleam, great texture, and general verve), but I love it most on dry hair, where it's an easy fix for anything that's not right, from errant frizz or a cowlick or curl that's turning the wrong way to, of course, the need for more shine.
True Botanicals

Shine and Protect Hair Cream Oil

goop, $52

SHOP NOW
The not-right-for-me is usually puffiness where I don't want it (the brilliant stylist Kattia Solano once told me you don't want volume right around the tops of the ears, and this is true for me). I love the brown glass apothecary dropper bottle; I smooth a little serum between my hands and run my fingers through the frizz/puffiness and it disappears. Then I twist a little more through my ends for more shine (somehow the so-called oil never devolves into oiliness, which is a miracle).
Beautycounter

Skin Twin Creamy Concealer

goop, $34

SHOP NOW
Dot this concealer wherever there is darkness, redness, or otherwise offness, then pat lightly with your middle finger to blend it (don't rub, which just moves the concealer off the spot you're concealing to somewhere else on your face). Patting takes a few seconds longer than rubbing and you'll think it isn't going to blend at all, and then suddenly you'll look both flawless and makeup-less. Note: Be sparing with your initial dot, as the concealer is super pigmented, which is everything in a concealer. Without a lot of pigment, concealer neither conceals nor lasts; this one does both better than any I've tried.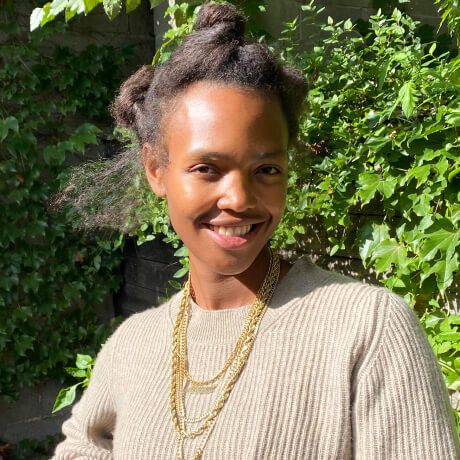 Megan O'Neill
associate beauty director
Floating in the neon-turquoise ocean next to a gently flapping speckled stingray might be the best part about vacationing in Negril, Jamaica. Or is it the waft of hibiscus blossoms that rouses you out of bed, the delicious sweetsop seeds that you suck the pulp from and then spit out the window on a long drive along the lush coast, the golden-fried festivals or saltfish and ackee they serve up for breakfast at Miss Lily's on Seven Mile Beach, or the fact that the heat is so steady that you don't even need something with sleeves at night? Or is it that despite stressing over packing the perfect edit of cool dresses and strappy tops, you end up existing in your teensy bikini? I did everything in it—barefoot beach jogs, yoga—and felt beautifully at ease in no small part because of this silky bikini-line-smoothing miracle serum. It annihilates ingrown hairs, which I'm prone to; soothes angry skin; and helps smooth away those annoying little bumps that always crop up for me after waxing. It's incredible wherever you're removing hair—I spritz the clear gel onto my underarms and legs after shaving, too—and the cooling, clarifying, naturally exfoliating blend of aloe, witch hazel, willow bark, and lactic acid delivers clear, sleek, baby-soft skin. It allows me to spin cartwheels in the sand and live it up in a bikini uniform—in Jamaica, at home at Rockaway Beach, and beyond.
Fur

Ingrown Eliminator Serum

goop, $36

SHOP NOW

Hunza G

Juno Bikini

goop, $215

SHOP NOW
Remember those cheesy hair commercials where the woman lathers up in her shower and is suddenly transported to a luscious jungle? I am now her. The scent of the new Enchanted Island Shampoo and Conditioner from Rahua is absolutely intoxicating—there's guava, coconut, and more that somehow transmits the entire ripe, heady essence of the tropics for me. At the same time, the duo leaves my curls shiny, silky, and gently defined. (Do I occasionally sing a little? I might.) Both treatments are loaded with all sorts of goodness—omega-3-rich sacha inchi oil, hydrating pomegranate, strengthening rahua oil (a superingredient from the Amazon), and frizz-taming coconut oil—to smooth damage (curls are fragile, and mine are especially prone to breakage). You have to try it to believe it—both the scent and the nourishing results.
Rahua

Enchanted Island Shampoo

goop, $36

SHOP NOW

Rahua

Enchanted Island Conditioner

goop, $38

SHOP NOW
My ears prick up at any mention of traditional Chinese medicine (TCM), an ancient system of medicine—acupuncture is a component—that's been used to prevent, treat, and diagnose illness for thousands of years. I sip soothing TCM teas whipped up by the herbalist at my acupuncture studio, I swear by gua sha many mornings for its subtle face-sculpting effects, and I'm completely obsessed with this gorgeous, skin- and psyche-pleasing new line, YINA (one of the founders is both a PhD in TCM and a registered TCM dermatologist). The cleanser in particular is a dreamy cream swirled with East Asian plant medicine extracts, including antioxidant white tea, brightening poria and tremella mushrooms, and texture-evening pearl. It feels like velvet on my skin, rinses beautifully, and leaves skin instantly softer, balanced, and springy with moisture. The milky pink tint that shows through the thick glass bottle is so pretty, too.
YINA

Bioadaptive Cleanser

goop, $68

SHOP NOW
To take my skin to the next level, I plaster this on after cleansing. It's like no other sheet mask and is pure luminizing, feels-like-jelly magic (especially rejuvenating after a day under the Jamaican or NYC summer sun). Each biocellulose mask goes through 21 days of fermentation for an ultrasoothing effect and is saturated with ginseng, licorice, evening primrose, and plumping peptides to intensely calm, hydrate, and deposit the dewiest-ever sheen. (The box containing the five masks is decorated with shiny gold flowers and makes the best birthday, holiday, or thanks-for-hosting-me-this-weekend present.)
YINA

Divine Bio-Cellulose Mask

goop, $85

SHOP NOW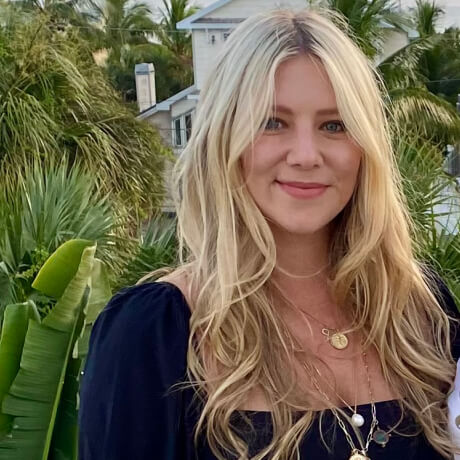 Brianna Peters
associate beauty editor
I'm already almost out of this luminous shimmery-peachy-pink-and-taupe eye shadow palette because I love it so much. You get four gorgeous shades—three are a beautiful fine cream shimmer, and the fourth has disco-glitter vibes. This look takes three minutes and works just as well for a dinner party as it does for a work Zoom: I dab the sheeny-taupe Toasty all over my lid with my fingers, then dot the maroon-sparkle Impressions in the middle of my eyelid. I take an eyeliner brush and line both the top and bottom lashes with the burnt-peachy-pink Elated, and presto: fabulousness.
RÓEN

Mood 4 Ever Eyeshadow Palette

goop, $46

SHOP NOW
I put this rich, silky gel cream on in the morning and it gives me radiant, moisturized, and fresh-looking skin all day. It's made with a cocktail of good-for-skin ingredients like glowifying spirulina, soothing wild nettle, brightening fennel seed, and plumping purslane, so my skin feels dewy and fresh and needs practically no makeup at all. It works with your biological clock, infusing specific nourishing ingredients in the morning, when your skin naturally goes into protection mode. I massage it on my face and neck, turn on my vitruvi (I run it with the energizing grapefruit oil blend), and write in my journal for a calming morning ritual before the day's craziness begins.
Furtuna Skin

Perla Brillante Daily Renewal Cream

goop, $265

SHOP NOW
A few days before I went on a weeklong detox retreat with The Ranch at Palazzo Fiuggi in Italy, I spent the night in Rome—eating delicious, extra saucy, soon-to-be-forbidden carbonara, walking the Colosseum, and getting the ultrarelaxing, skin-smoothing, luminizing La Dolce Vita body treatment at Hotel Eden. It involves a relaxing steam shower and invigorating orange-peel body scrub, followed by a fantastic oil-drenched massage. I've been approximating it at home with the combination of the G.Tox salt scrub and this new, ultraluxurious, creamy serum for the body. It's made with calendula, hyaluronic acid, and sea buckthorn (in addition to many other skin-nourishing ingredients), and the texture is so silky, it's hard to believe. Afterward my skin is impossibly soft and I get this full-body glow that looks (and feels) amazing.
Tata Harper

Resurfacing Body Serum

goop, $155

SHOP NOW
I've raved about the Manta brush to my friends, my boyfriend, and even his brother—creating a small army of people devoted to its gentle, forgiving, snag-minimizing bristles. But now I'm even more obsessed, with a totally new pulsating version: It somehow detangles as it massages your scalp, exfoliates, and stimulates circulation, and, unsurprisingly, it feels freaking amazing. It's also waterproof—so I use it in the shower with a scalp treatment (I love the one from Rahua). It really is like going to the salon, except you're at home.
Manta

Pulse Healthy Hair Brush Therapy

goop, $69.95

SHOP NOW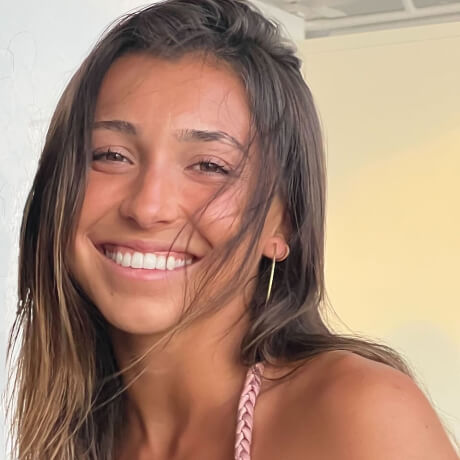 Camila Michaels
assistant beauty editor
My dreamy, late-summer chef's kiss is this lip liner. The pigment is a flattering combination of satiny-rich and subtle, and the creamy texture leaves my lips instantly cushy and full (you can use it like a crayon to color in your lips completely or use it to line and then fill in with another lip color—I do both). My favorite shade, 100, is a pink sandy beige that pairs perfectly with just about any skin tone—and every summer outfit, from laid-back jeans to long floral sundresses.
I was the little girl at the beach coated in thick white SPF-billion sunscreen, wearing Coolibar long-sleeves-and-pants-style bathing suits. With there being three dermatologists in my family, my skin never saw the sun, ever. On a recent sun-drenched family trip to Bermuda, we all came to realize that super high SPFs are deceiving (after SPF 30, there's a steep law of diminishing returns), and that timing your sun exposure (go out in the mornings and evenings, not at high noon) can make a big difference. This sunscreen was the family-wide favorite: You can enjoy the sun, swim in the water, and even sweat and stay fully protected. It's nourishing, scentless, sinks-in-like-magic goodness that leaves my skin dewy-fresh rather than pasted in white (or covered in Coolibar).
Kosas

Hotliner Hyaluronic Acid

Contouring Lip Liner

goop, $19

SHOP NOW

Supergoop

PLAY 100% Mineral Lotion SPF 30 with Green Algae

goop, $36

SHOP NOW
More Beauty Editors' Favorites
New Beauty Editor Obsessions for July

New Beauty Editor Obsessions for June
More Questions?
Contact the beauty concierge team at personalshopping@goop.com and they'll get back to you with answers (good ones).