Chic Picnic Baskets and Delicious Recipes to Fill Them Up With
Written by: Caitlin O'Malley
|
Published on: August 25, 2022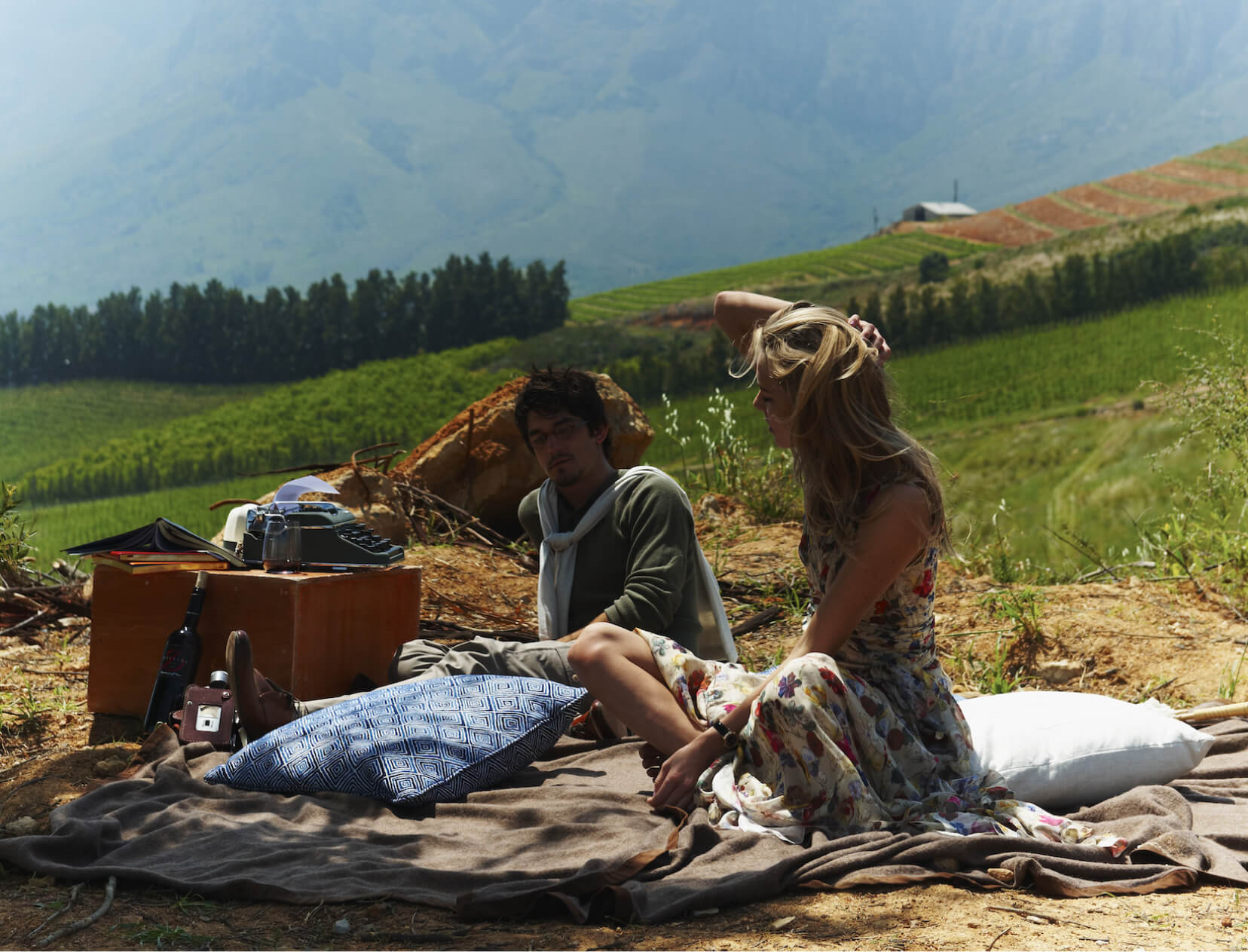 You scope out your scenic spot—at a park, beach, botanical garden, or maybe an amphitheater. As you unpack your beautiful woven basket, you tear off the top of the baguette to snack on while your friend pours you a glass of chilled homemade limeade (thank you, insulated wine bag). There is no rush. No place to be, except right there on the blanket, surrounded by good friends and good food. Picnics are delightful.
Below, the best baskets and recipes for enjoying one of summer's ultimate pleasures.
THE CHICEST FUNCTIONAL BASKETS
Picnic Time

Parisian Picnic Basket

goop, $99

SHOP NOW

Picnic Time

Promenade Picnic Basket

goop, $66

SHOP NOW

Picnic Time

Pinot Insulated Wine Bag

goop, $35

SHOP NOW
PICNIC PROVISIONS
Drinks
A meal with a view calls for a fun bev.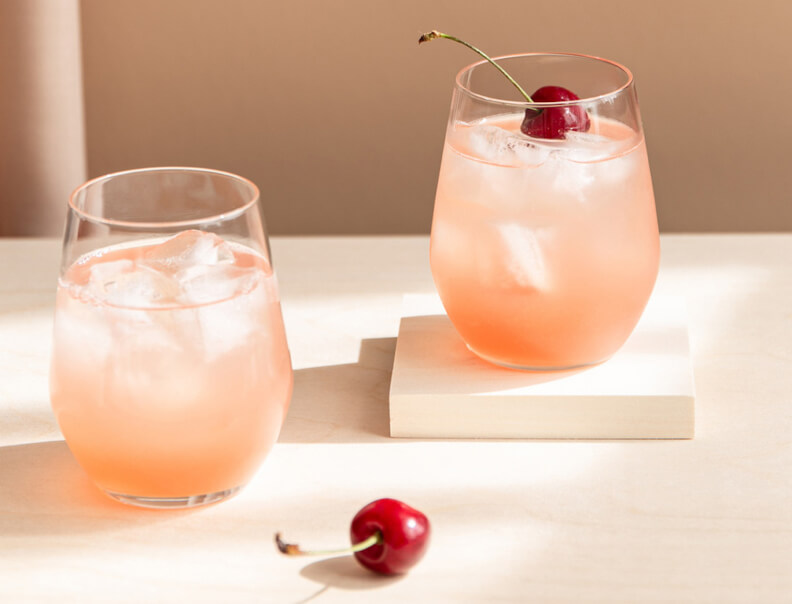 Pink Lemonade
Muddled cherries give this lemonade the
perfect pink hue.
GET RECIPE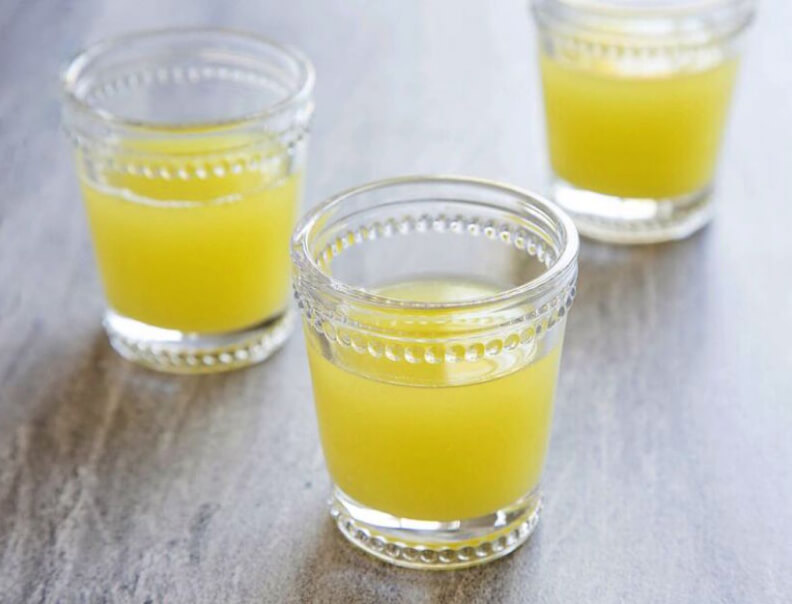 Pineapple Agua Fresca with Ginger and Cilantro
Spicy ginger and fresh cilantro add complexity to this refreshing pineapple agua fresca.
GET RECIPE
Limeade
The ginger-infused simple syrup in this recipe adds
a little extra kick.
Cardamom-Date Coffee
The coffee-meets-soda hybrid you didn't know you needed.
GET RECIPE
Sandwiches
The classic choice for a packed lunch for good reason. They're simple, satisfying, and—most importantly—handheld.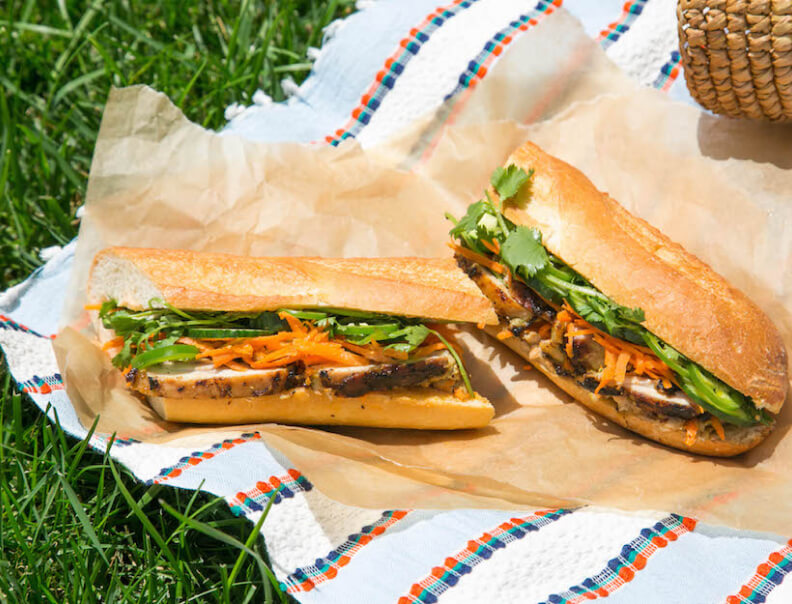 Banh Mi Sandwiches
These aren't the most authentic (we skipped the pâté and didn't pickle our veggies, for starters), but they are seriously good.
GET RECIPE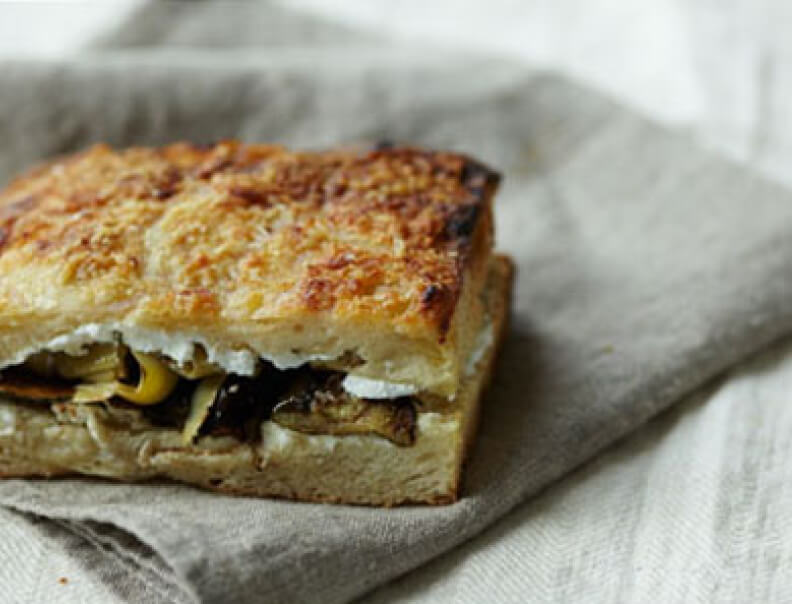 Balsamic, Zucchini, Artichoke,
and Chèvre Focaccia
A delightful combination of flavors and textures: crispy sweet balsamic zucchini, creamy artichoke, tangy goat cheese, and fresh focaccia.
GET RECIPE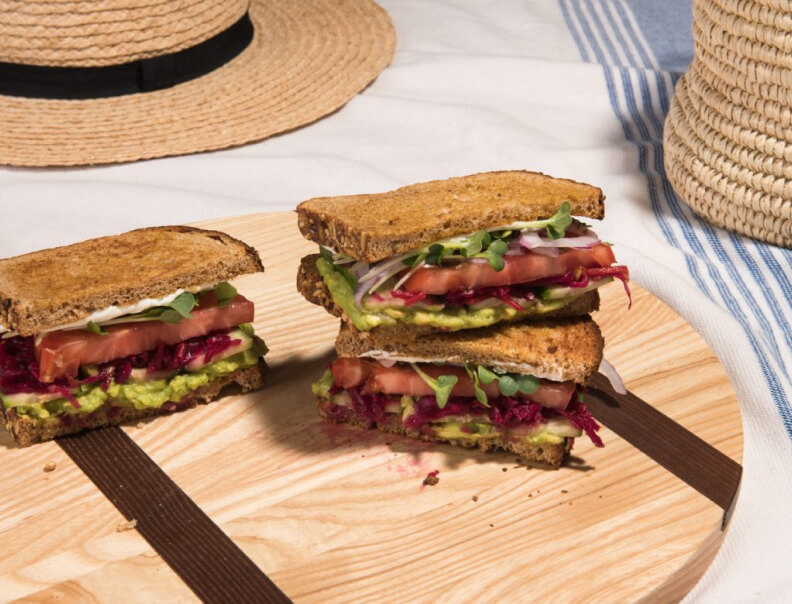 Ultimate Veg Sando
We love everything in this sandwich, but the creamy-salty whipped feta spread is what really makes it.
GET RECIPE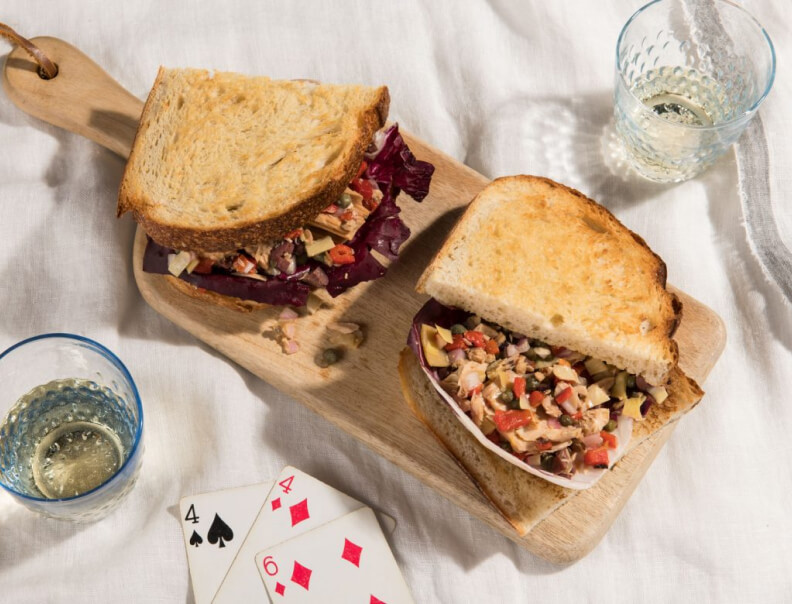 Provençal Tuna Sandwiches with Radicchio
This classic French tuna salad gets even better as it sits, and placing it between the radicchio leaves will prevent your sandwich from getting soggy.
GET RECIPE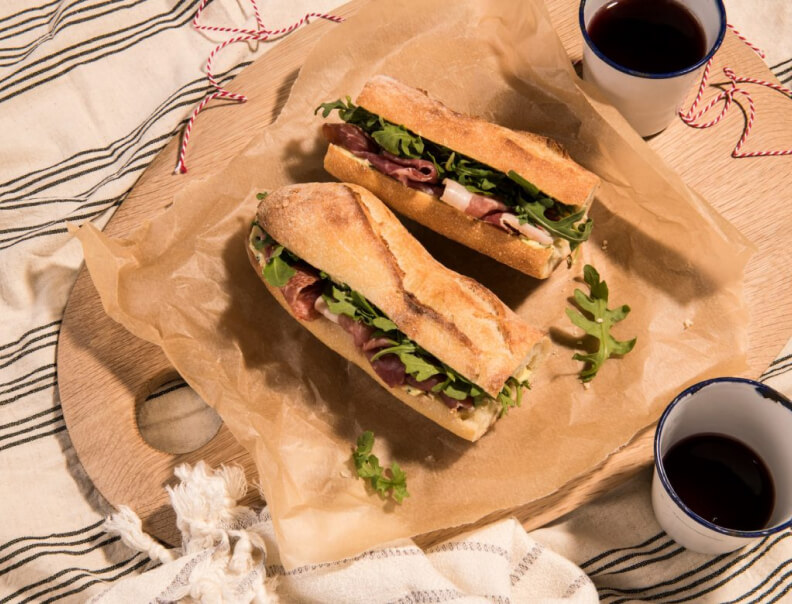 Prosciutto Baguette with Chive Butter
We appreciate the harmony of mildly oniony chives, creamy butter, salty-rich prosciutto, and peppery arugula.
GET RECIPE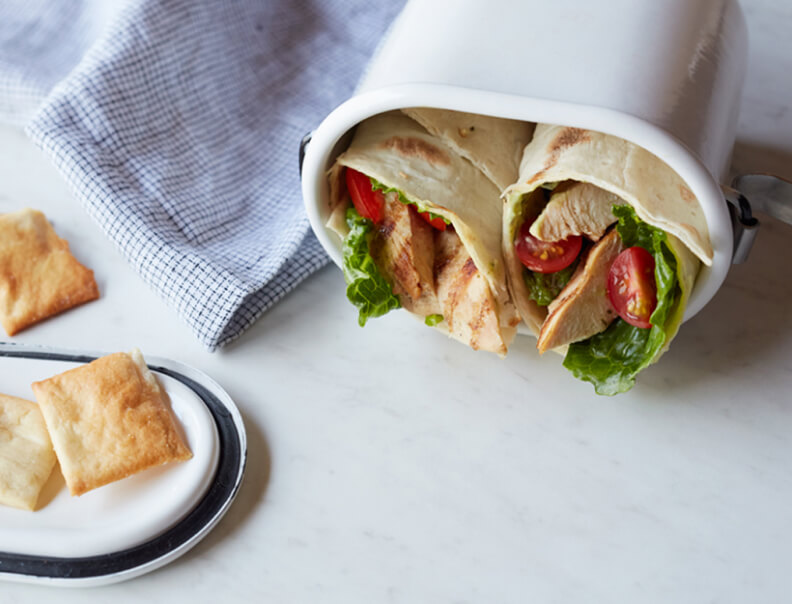 Grilled Chicken Wrap with Basil Mayo
Not technically a sandwich, but conceptually a wrap is close enough. If you're like us, you'll want extra basil mayo on the side.
GET RECIPE
Sides
You could certainly get by with a chips-and-dip situation to round out your menu, but if you're feeling something more substantial, these recipes will do the trick.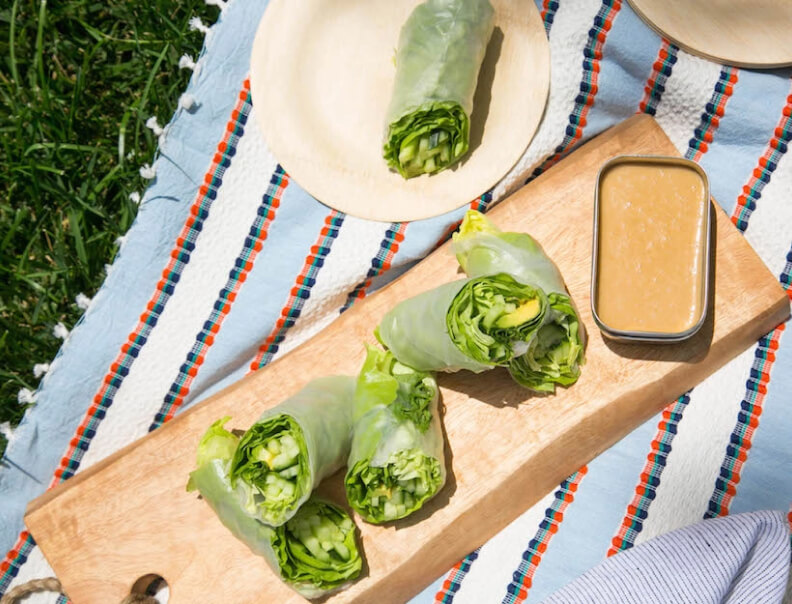 Summer Salad Rolls
Leafy greens, herbs, cucumbers, and avocado all rolled up into a convenient handheld salad.
GET RECIPE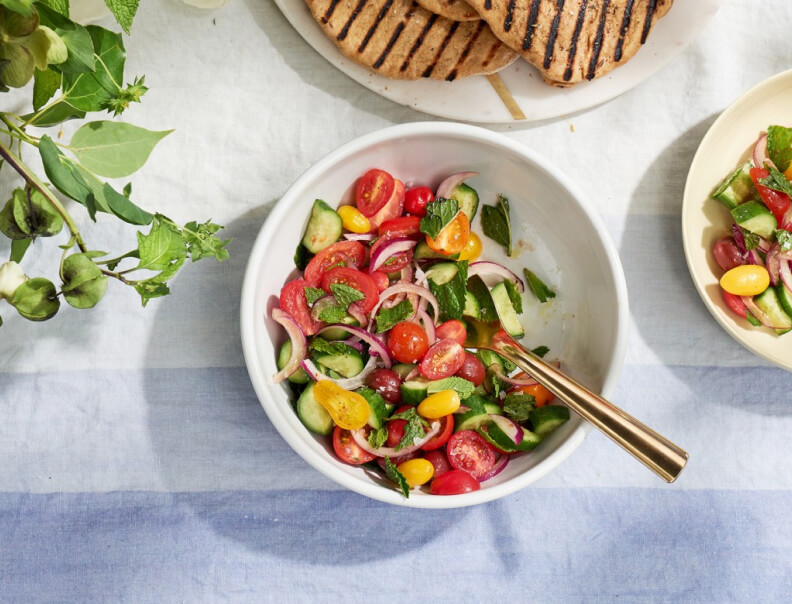 Tomato, Cucumber, and Mint Salad
Summer vibes.
GET RECIPE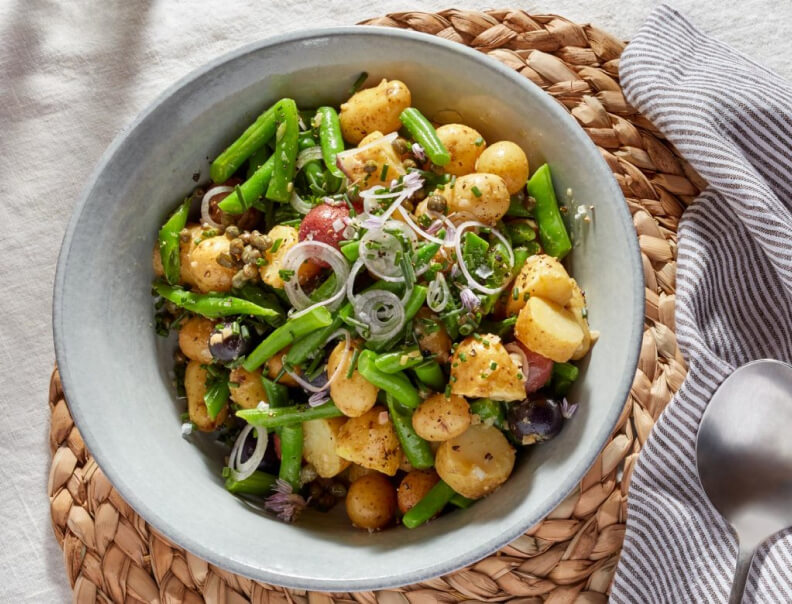 Mustard Potato Salad with Green Beans
A mustardy vinaigrette keeps this potato salad light and fresh-tasting, but skipping the mayo also helps this salad hold at room temperature longer.
GET RECIPE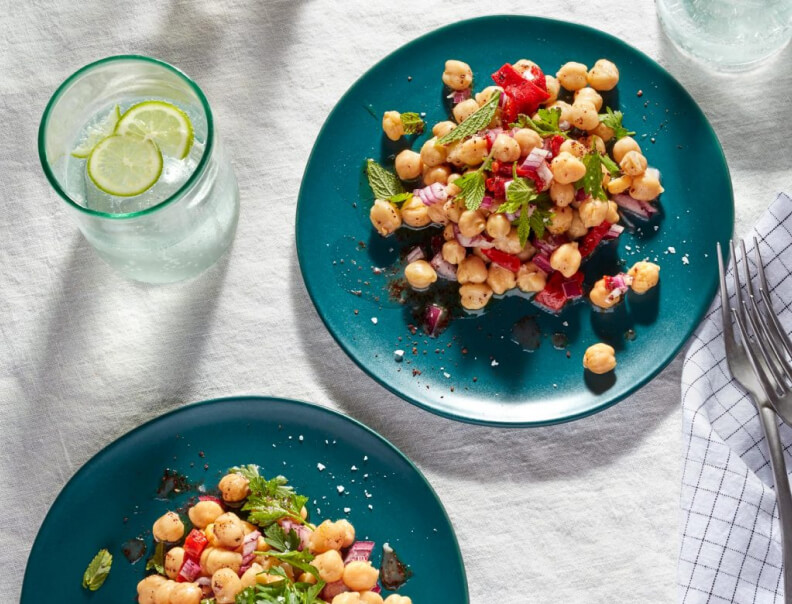 Chickpea Salad with Roasted Red Peppers
A superior bean salad.
GET RECIPE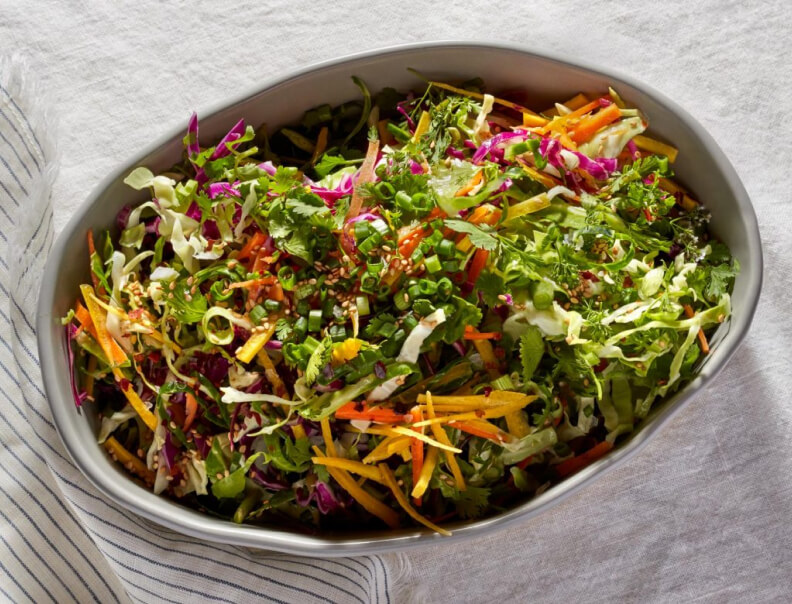 Sesame Slaw
Toasted sesame oil and rice vinegar make it both sweet and tangy, so it goes well with just about anything.
GET RECIPE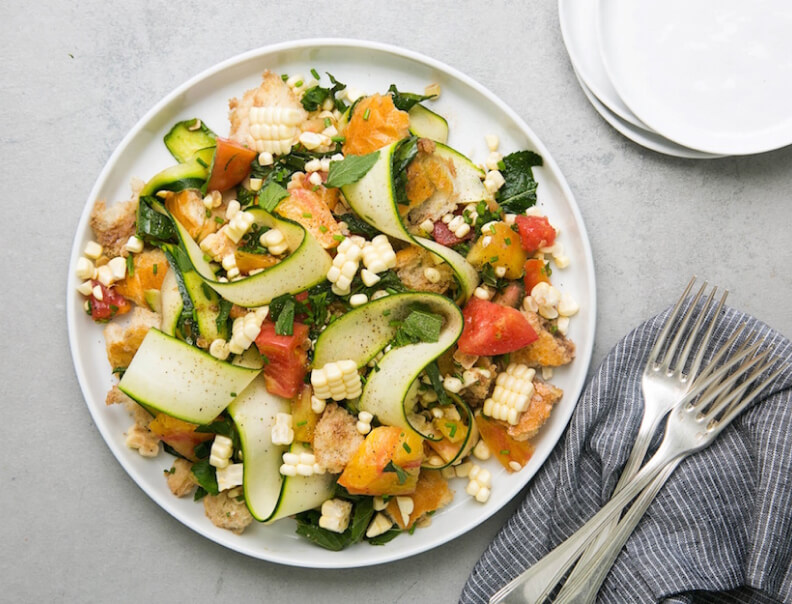 Summer Panzanella
Make the dressing in the bottom of the large bowl you plan to transport and serve it from. Then layer in the veggies and top with the bread. Toss just before serving at your picnic so the bread will stay a little crispy as it soaks up all those juices.
GET RECIPE
Sweets
These sweets are all quite easy to make, but if you simply cannot be bothered, a bowl of cherries or a treat from your favorite bakery will work just fine.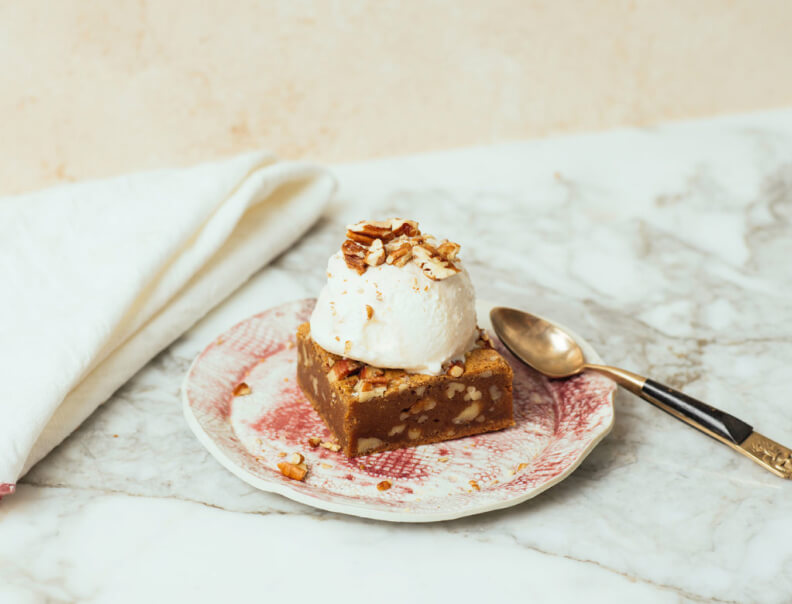 Brown Butter Pecan Blondies
Fudgy. Salty. Sweet.
GET RECIPE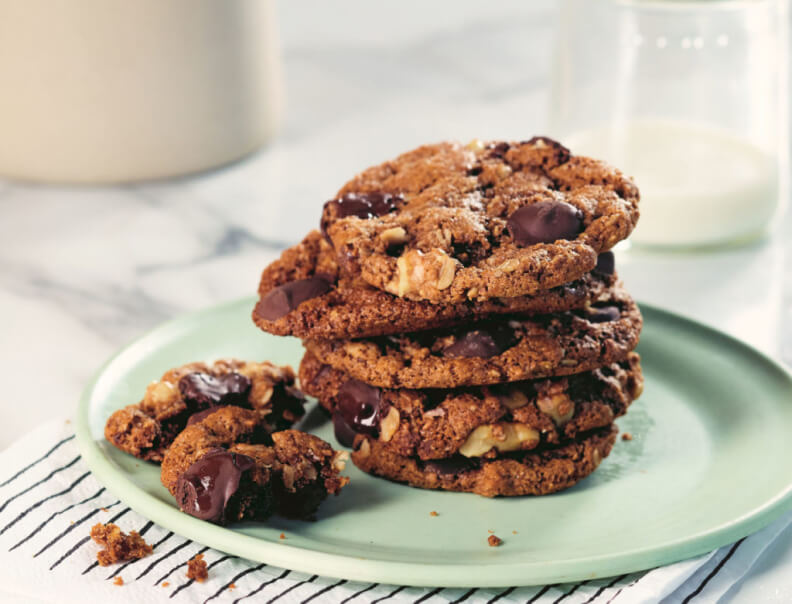 The Best Healthy Chocolate Chip Cookie
These cookies have it all: the crispy edge that cedes to a chewy center; a rich, buttery flavor; studs of walnuts, oats, and of course chocolate chips.
GET RECIPE
Olive Oil Cake with Fresh Berries
Serve this rich olive oil cake with whatever
fresh fruit is in season.
GET RECIPE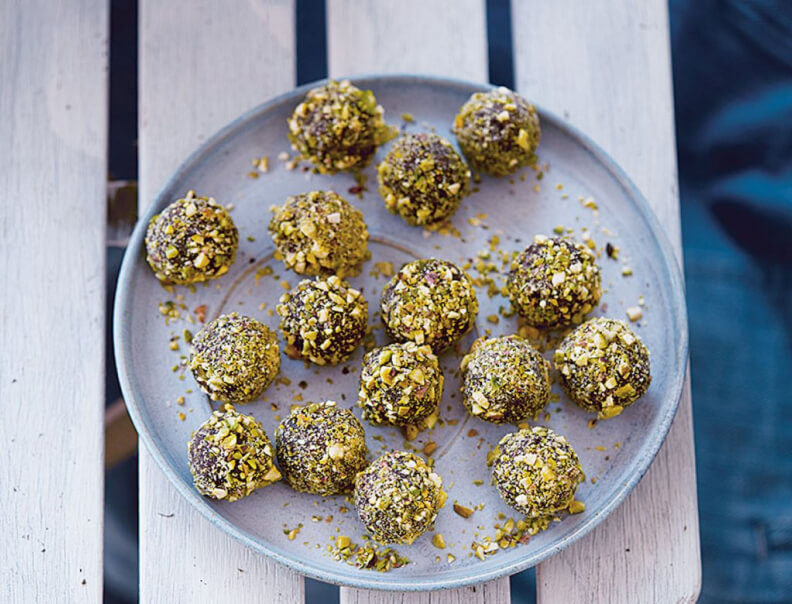 Pistachio and Orange Truffle Bites
Not-too-sweet bites that taste as good as they look.
GET RECIPE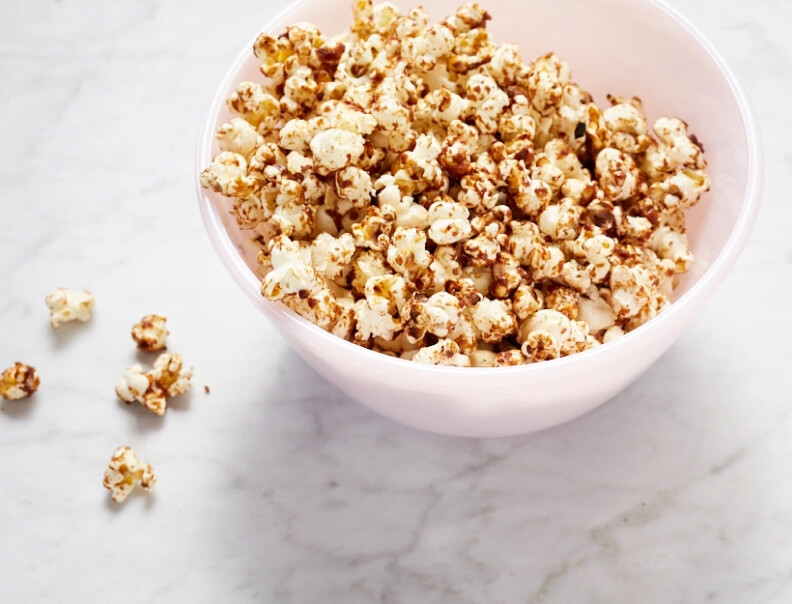 Coconut Kettle Corn
For when you want a little salty with your sweet.
GET RECIPE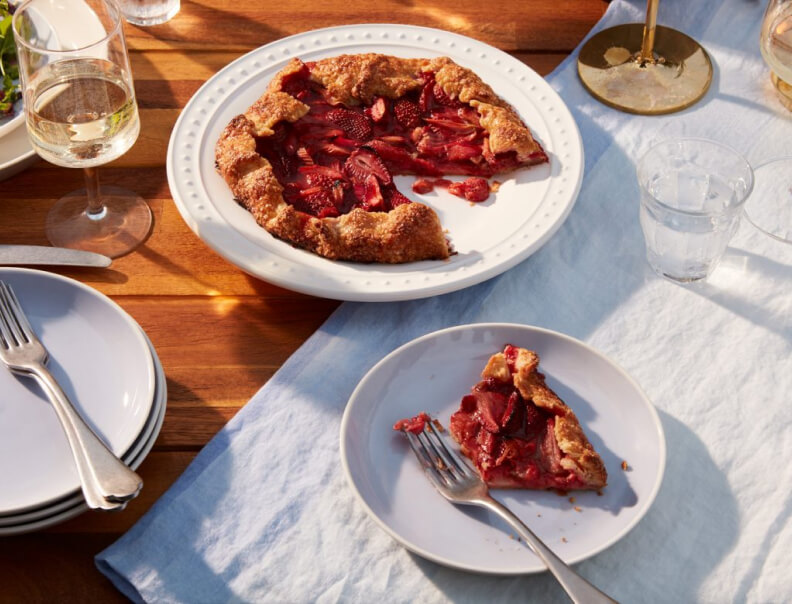 Strawberry Rhubarb Galette
Free-form galettes are the cool girls of the pastry world. Elegant, unfussy, and so delicious.
GET RECIPE
Recommended Reading
What to Pack in Your Summer Cooler
Satisfying Trail Snacks and Meals for Longer Hikes