[ad_1]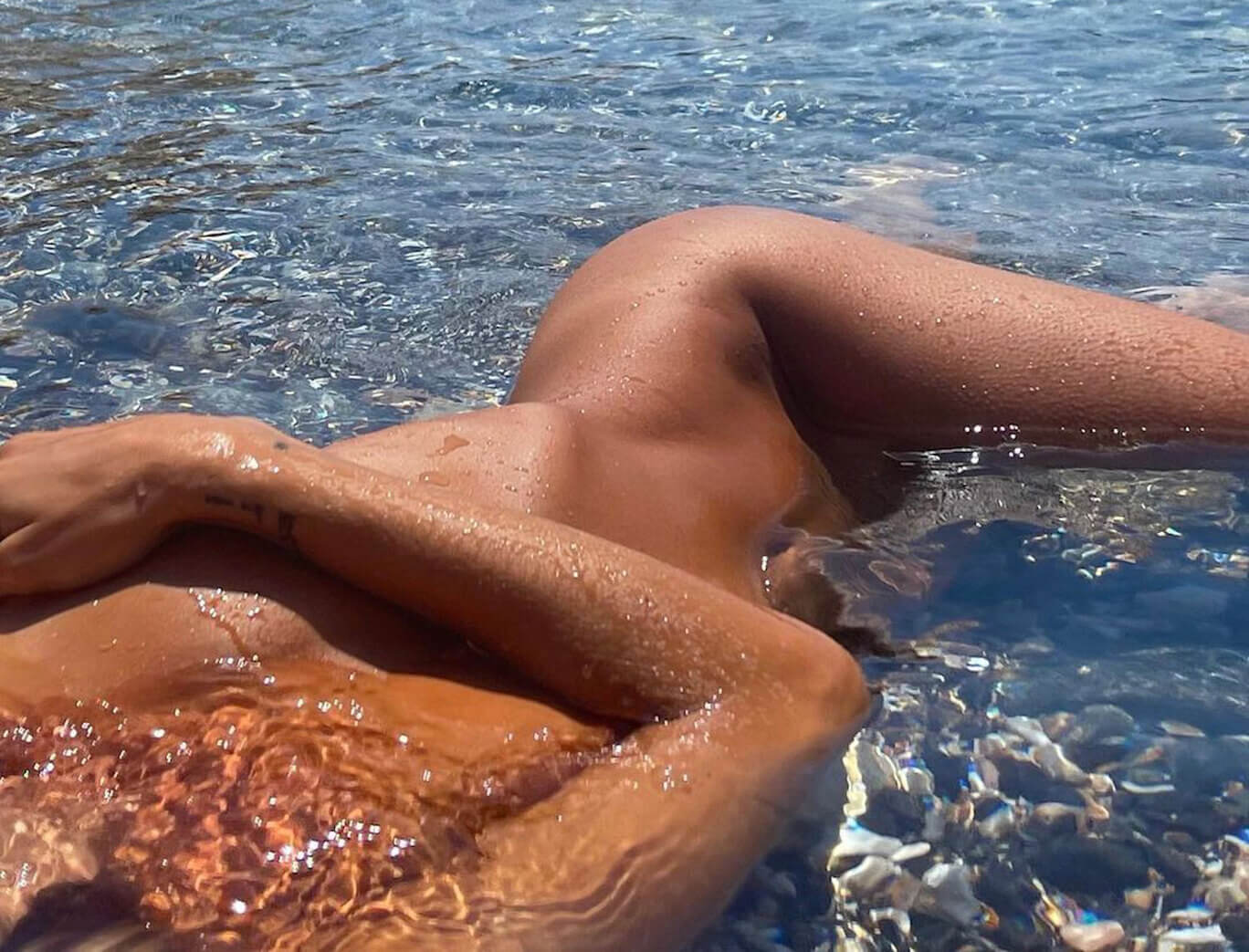 Photo courtesy of Valentina Munton
Ask Jean: 7 Steps for the Perfect Natural-Looking Self-Tan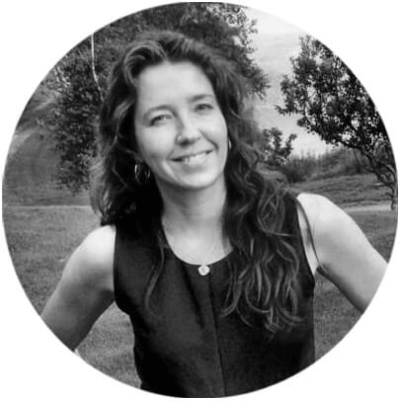 We want to answer your most pressing questions—or, you know, just the things that you're curious about. Please keep them coming to feedback@goop.com. Below, a q for our beauty director, Jean Godfrey-June.
Dear Jean, It's summer, and I definitely look better with a tan. But I'm beginning to understand how not good for my health tanning my skin actually is. How do I use self-tanner so that it looks like a legit tan? And what's the best one? —Cate R.
Dear Cate, I'll start with your second question: Because my self-tanner obsession has to be one of the most intense of all time, I have tried them all—and I love very few. What I want in a self-tanner is almost impossible: imperceptible beyond "Did you go on vacation?" and "You look so well rested!" I don't want it to smell, streak, or be too dark or too light, and I want it to last as long as possible. You'd think that because the active ingredient in self-tanner is always the same (DHA, a natural sugar derivative that stains the top, dead cells of your skin—I know, so appealing-sounding), most tanners would give similar results, but this is not the case.
This clean self-tanner from Saltyface is a light, fluffy tanning foam that's a full-on miracle in terms of how easy it is to blend, and the subtle, ultranatural color it leaves behind is something you have to see to believe. Somehow the foam is light and moisturizing enough that it melts into your skin, rather than seizing on it, as many no-transfer tanners do. I have always been skeptical of fast-drying tanners, particularly those that aren't tinted: Ill-placed, unblended tanner invariably develops into unnatural streaks and blotches. But this one, as I said, is a miracle.
Saltyface

Tanning Foam

goop, $62

SHOP NOW
It takes only seconds to apply because of its lightness. It feels like nothing on your skin: not sticky, not tight, nothing. And when you wake up (I like to put it on at night, but because of its no-transfer qualities, you can apply it, put on your clothes, and go about your day if you like), the tan is smooth, totally natural, splotchless, and perfectly glowy. The color is neither an aggressive tan nor a pale nothing, but truly the ideal healthy glow.
I use a tanning mitt to apply it, but it's fine to use your hands—just smooth cream between your palms and let it sink in before you start, then wash your hands once you're finished with the tanner (see below for the ultimate step-by-step self-tan). It's as brilliant for a quick leg reawakening as it is for a full-on beach-day-tomorrow tan. (Having a tan before stepping into the sun not only makes you look better; it also means you won't hesitate to slather on SPF 30 or higher, which could not be more important.)
Saint Jane

Luxury Sun Ritual Pore Smoothing SPF 30

goop, $38

SHOP NOW

The Organic Pharmacy

Cellular Protection Sun Cream SPF 50

goop, $69

SHOP NOW

Grown Alchemist

Natural Hydrating Sunscreen SPF 30

goop, $39

SHOP NOW
Saltyface also makes a gorgeous tanning "water" that's amazing for face. It produces the same natural, long-lasting, streakless glow and comes with a fluffy brush for smoothing it across your skin hands-free, which is brilliant. You can also add a few drops to your daily moisturizer or SPF to nourish and hydrate skin while giving it an instant summery glow.
Saltyface

Tanning Water

goop, $44

SHOP NOW

goop Beauty

GOOPGLOW Glow Lotion

goop, $58/$52 with subscription

SHOP NOW

Unsun

Mineral Tinted Face Sunscreen

goop, $29

SHOP NOW
7 STEPS FOR THE PERFECT NATURAL-LOOKING SELF-TAN
A natural, even, super flattering glow is much easier than you think—and much easier than the backs of many tanner boxes, along with countless articles on the subject, make it sound. The prevailing wisdom involves assiduous exfoliation, along with some awkward time in the bathroom waiting for the tanner to dry. In truth, neither is necessary.
1
The secret is that body cream—or lotion or lip balm—makes everything a thousand times easier and better blended. I alternate between the ultranourishing, melts-right-in GOOPGENES body butter and the gorgeously scented Garden of Earthly Delights lotion from Sangre de Fruta. Smooth a good dollop between your palms and between your fingers (this also helps prevent tanned palms), then dab the excess anywhere you have thicker or drier skin—your elbows, ankles, tops of toes, knees. Thicker, drier skin pulls in more tanner, creating uneven dark spots and splotches that look decidedly unnatural. By smoothing cream over those areas, you make them a little more resistant to the tanner, and the result is an even glow instead of splotchiness.
The nice thing is, the cream or lotion principle works either way: If you forget about it and apply tanner without it, you can just go over the drier areas directly after you do the tanner—the results are the same.
Humanrace

Humidifying Body Cream

goop, $54

SHOP NOW

Sangre de Fruta

Garden of Earthly
Delights Hand and Body Lotion

goop, $93

SHOP NOW
2
Once you've protected the drier spots from overtanning, apply your self-tanner. Start at the feet: They're the hardest to get right, so focus your most intense blending attention on them. The feet have a jillion different odd angles, so make sure to get the tanner in there so you don't end up with glaring pale spots.
KORA Organics

Gradual Self-Tanning Lotion

goop, $50

SHOP NOW
3
Move up your legs and blend. There's no such thing as overblending. It's also hard to overdo the amount of tanner on your legs—adding more tanner in a single application won't make you more tan, counterintuitively. It will simply ensure no streaks and no missed spots. So be generous.
Volition Beauty

Getaway Glow Gradual Tan Firming Body Moisturizer

goop, $42

SHOP NOW
4
Tan only where you want—no need to do your whole body unless you'd like to.
(Though if you're going for the partial, consider who might be seeing you naked.)
5
When you're done, wash your hands with beyond-thorough enthusiasm; tanned palms look ridiculous. Do it even if you used a mitt. When your hands are completely dry, put a bit of tanner on the back of one hand and rub the backs of your hands together to blend the tanner. (A tan body with pale hands creates an alarming gloved look.)
Sangre de Fruta

GARDEN OF EARTHLY DELIGHTS
BOTANICAL HAND SOAP

goop, $48

SHOP NOW
6
If you forgot or didn't want to do the body-cream trick at the beginning, do it now (it works just as well before or after). Or tear open a wipe and dab lightly at the thicker, drier spots. When you're through, use the wipe to give your palms and between your fingers a final swipe.
Herban Essentials

Lavender Towelettes

goop, $16

SHOP NOW
7
Instead of shivering naked in the bathroom, throw on a loose, dark-colored sundress, shorts and a T-shirt, or some such and go about your business. You shouldn't shower for at least eight hours, but there's no reason not to get on with your life. Note: If you use a no-transfer formula like the Saltyface, you can put on paler clothes right away without worry.
G. Label

Maas Slip Dress

goop, $525

SHOP NOW

G. Label

Son Scoop-Back T-Shirt

goop, $145

SHOP NOW

G. Label

Miller High-Waisted Pleated Shorts

goop, $325

SHOP NOW
Related Reading
How to Get a Just-Had-an-Orgasm Glow
11 Steps for a Sun-Kissed Glow (No Sun Required)