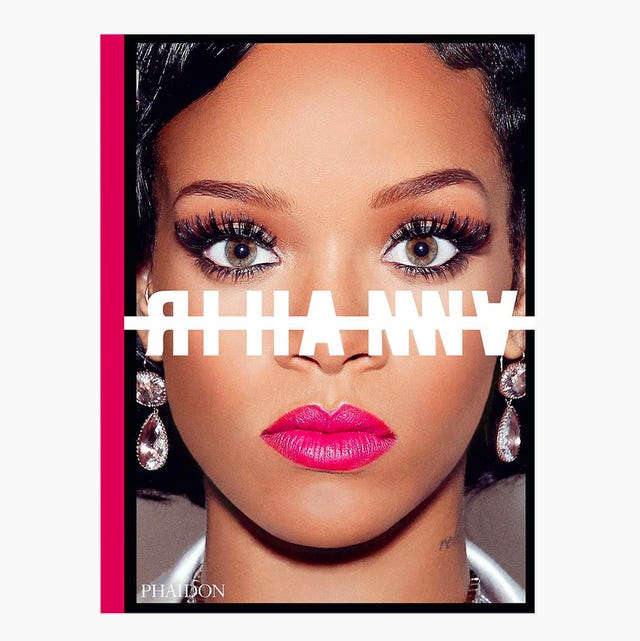 Yousra Attia
When someone says they enjoy giving gifts more than they enjoy receiving them, it usually elicits a big fat eye roll from us. Who do you think you're kidding? Everybody loves presents. Everybody loves getting gifts. Nice try, Mother Theresa, but there's no use in lying about it.
But don't get it twisted—we appreciate the sentiment. Gifting does offer a great feeling. After all, the only thing better than being surprised with a super thoughtful present is to be the one doing the surprising. That moment when you know you've found a stellar gift that's perfect for your loved one…it's a good one. Between birthdays and apartment warmings where you need cute hostess gifts, bridal showers and divorce parties, it seems like there's always an occasion on the calendar that requires sentimental gifts. With that said, one of our favorite tips is to keep a small stockpile of go-to presents so you never find yourself empty-handed or scurrying around the mall at the last minute.
Luckily, Amazon is the answer to all of our gifting prayers. No matter what you're shopping for, you can find it there. The gift options are quite literally endless on the mega retailer's site, even dauntingly so! But fret not because we've perused all that Amazon has to offer to come up with a list of the best, sure-to-delight gifts available—and that includes the best gifts under $50, too. Our non-negotiable criteria? Items had to be unique, high-quality, practical, and chic, because nobody has time for anything else these days. Below, our top picks for gifts on Amazon to add to cart now.
Advertisement – Continue Reading Below
Editor's note: Many of us own these joggers and are absolutely in love with them. What first sold us was that reviewers mentioned how similar these are to Lululemon's On The Fly jogger, which cost about three times more. Fast-forward to us collectively owning multiple pairs. A great gift for any woman who likes comfortable, flattering pants. And let's be real, who doesn't?
14k Gold Three Diamond Amigos Curve Post Earrings
If these diamond curve post earrings look familiar, it's because Meghan Markle wears them on repeat. To give you a sense of just how versatile these beauties are, the Duchess wore them to Commonwealth Day 2018, throughout her and Harry's Royal Tour of Australia, and numerous royal engagements in London. Case closed.
Eberjey is practically synonymous with great pajamas. Made from modal and spandex jersey (no polyester!), these PJs are breathable, ridiculously soft, and hot sleeper-friendly. Unlike cheaper options out there, you can be sure these will last for years to come.
If these glamorous and slightly oversized sunnies look familiar, it's because Meghan Markle sported this exact pair during her 2019 baby shower. Shoppers, note that these fan-favorite shades have a track record for selling out very fast.
Ocean Mist & Sea Salt Candle
With notes of sea salt, white tea, and coconut, this ocean mist-scented candle is a guaranteed crowd-pleaser.
Kartell Componibili Drawer
Anna Castelli Ferrieri's Componibili storage drawers were first unveiled at Salone del Mobile in Milan in 1967 and remain popular over 50 years later. Here, a chance to order your loved one a piece of furniture that's part of MoMA's permanent collection from the same place where you shop for cleaning supplies.
Microwave Heating Pad for Back and Shoulder Comfort
If you can't give your loved one a hug IRL, send them a microwavable heating pad that feels like a warm embrace. Wrapped in a soft, machine-washable fleece, this multi-use heating pad can be used to soothe tired and aching muscles (making it a gift that'll keep on giving!).
100% Pure Mulberry Silk Pillowcase
Anti-aging and crease minimizing benefits aside, a silk pillowcase simply just looks and feels luxurious. Here, a thoughtful gift that suits virtually every age and personality type.
Delivering crystal clear sound, 12 hours of battery life, and a rapid fast charge, these bluetooth wireless headphones are overall better than headphones that cost 4x more.
Nonslip Hair Claw Clips (Pack of 4)
If they like to wear their hair up, claw clips are an absolute must. This set went viral on TikTok during the pandemic and has been a steadfast bestseller on Amazon. Comfy and durable, these make for a perfect gift.
A sheet upgrade is the gift that keeps on giving. Suitable for sensitive skin types and hot sleepers, Layla Sleep's 300-thread count Bamboo sheets are soft to the touch and eco-friendly. (Bamboo uses 200x less water than cotton and doesn't require harsh chemicals in the production process.) The set includes a fitted sheet, top sheet, and two pillowcases.
Modern Glass Globe Table Desk Lamp
This sculptural table lamp radiates modernity and warmth. It includes an LED bulb too, so the design lover you gift this too will be able to set it up and enjoy it right away.
Sherpa and Fleece Throw Blanket
Sherpa on one side and plush on the other, this reviewer-loved throw blanket measures 50 x 60 inches, which means it's large enough for two to comfortably snuggle during Netflix nights.
Enameled Cast Iron Signature Dutch Oven
Le Creuset is the gold standard of cookware, and their dutch ovens are the lightest on the market. Here, the legendary brand's signature enameled cast iron Dutch Oven in a gradient motif that brings to mind sunsets.
Premium Bamboo Bathtub Tray Caddy
For a fancy-feeling gift that's actually affordable, look to this bathtub tray caddy. It has a stand that can be propped to read a book or display a tablet, plus a wine glass holder.
Tombow Dual Brush Pen Art Markers
Tomboy's dual tip brush pens are unrivaled when it comes to ease of use and vibrancy. Several color palettes are available in case you're after something louder too. Also, a bunch are on sale right now, which is rare for the brand.
Apple AirPods with Wireless Charging Case
Few tech gadgets, if any, look as suave as AirPods. Of all the headphones carried on Amazon, these remain the #1 best-selling pair (no exaggeration), and for a limited time only, they're currently on sale.
Plush Slipper Socks Women
Amazon reviewers are obsessed with this set of fuzzy socks, which happens to be a steal at this price. (We're talking 8.3k ratings and counting, with an average of 4.7/5 stars.) A handful of designs are available, but the heart motifs here are especially kitschy-chic.
Drinking Animals Coloring and Cocktail Recipe Book
Each page in this delightful coloring book opens up to a different animal and new cocktail recipe. How fun!
There are groufits (all grey outfits) and then there's this snuggly-feeling jumpsuit from Rihanna's Savage X Fenty line. Fun fact: Oprah included this elevated loungewear piece in her list of Favorite Things in 2020. Does that mean Rih and Oprah officially endorse groutfits? We think so.
Kindly sidestep the puddle of drool that formed while we gazed at this wool coat. That leather waist belt! The removable bib! The feminine silhouette that doesn't sacrifice warmth! She'll love this because how could anybody not?
DiamondClean Classic Rechargeable Electric Toothbrush
Rumored users of the prestigious DiamondClean toothbrush include Beyoncé and Kim K. Per Philips Sonicare, this luxe toothbrush removes up to 7x more plaque than a manual toothbrush, whitens teeth after one week of use, and improves gum health in only two weeks. Your dentist will thank you (and then remind you it's still important to floss).
Handmade Love Bracelets for Men & Women
Ubuntu Life provides employment to artisans in Kenya, in addition to running programs that support social inclusion for Kenyan children with educational and physical needs.
14k Yellow Gold Tube Hoops
Gold tube hoops are timeless. Here, a 14k gold pair she'll be able to wear forever without any fear of tarnishing.
Recycled Wool Knee Tartan Blanket
This tartan lap blanket will give any bookworm's reading nook an instant design upgrade. The cozy Scottish countryside vibes are especially apt for the holidays, too. (It's never too early!)
Pet Cardboard Turntable & DJ Mixer
For the cat person who loves a good RAC remix—and a good laugh.
It's hard to come by a list of best robot vacuums online where eufy's RoboVac 15C MAX isn't included as a budget-friendly mention. The RoboVac 15C MAX has WiFi and Alexa voice connectivity, which makes it super easy to set up and use. Reviewers love how it delivers an impressive clean with strong suction and self-charges after one use.
Clear Acrylic Bookends (Set of 4)
If you're trying to gift a book lover something that isn't a book, this top-rated set of acrylic bookends works for any décor style.
EltaMD Mineral-Based UV Clear Facial Sunscreen
Sunscreen as a gift? Only if it's from EltaMD. If you or a loved one who spends a lot of time in the sun hasn't tried this dermatologist-loved sunscreen line before, ELLE.com highly recommends it. (Read Beauty Director Chloe Hall's full review here.)
Classic Greek Pythian Apollo Bust Statue
Nothing subtly says "I'm an intellectual" louder than having a decorative bust of a Greek god on display in one's home. Your loved one with eclectic taste won't see this gift coming, but they'll love it.
Men's Memory Foam Slippers
These comfy slippers are machine washable, which means if he's prone to having sweaty feet…you can gift these without any worry you might later regret it.
These retro-looking walkie talkies are technically for kids aged 4 through 14; however, these will make a useful gift for any family (or roommates) in lieu of a fancy intercom system. These boast a 3-mile range, as well as a backlit LCD flashlight. We especially love these for use at parties, festivals, and more.
Hey babe, take a walk on the wild side…not when you're getting out of the tub though. That's dangerous in an ER kind of way. Anyway, here's a cute, dryer-friendly bathmat.
There's no such thing as too many coasters, though there is such thing as really tacky coasters. These have a cork-lined base which further helps to protect furniture.
Editor's Favorite
Men's Sherpa-Lined Puffer Jacket
Turns out, this $42 coat is the softest-feeling men's jacket we've ever come across, and a total steal at that. Besides looking way more expensive than its price tag, this coat is warm and has a sherpa-lined hood. (Amazon, if you're reading this, please make this coat for women.)
Squeaky Parody Plush Dog Toy
A fabulous squeaky toy for a fabulous pup.
Portable Bluetooth Speaker
Serving sleek looks, crystal clear sound quality, and long battery life (13 hours!), Bose's Revolve speaker is certain to enhance any audio experience. Portable and waterproof, your loved one will be able to enjoy 360-degree sound wherever they please.
When it comes to coziness and comfort, Ugg slippers have long reigned supreme. You really can't go wrong with any style, but if you're after something classic yet cool, the Disquettes are dripping in universal appeal.
Resistance Loop Exercise Bands
Resistance bands can be utilized in every workout from Pilates to HIIT (and not to mention, of course, stretching). Here, a fail-safe gift for any fitness lover on your shopping list.
Rings are so in style right now, and this will make a great glimmering addition to her stacks and layers.
Mini Shot 3 Retro 2-in-1 Portable Wireless Instant Camera & Photo Printer
Being able to hold photos of special moments hits different. Kodak's wireless Pop Instant camera is a game-changer for making it possible to take, preview, edit, and print 3 x 3 photos. The easily transportable device also offers Bluetooth connectivity and a corresponding app, so users can print from their phone and play around with filters, too.
Cow Print Case for Airpods Pro Case
For the person you love who never knows where they left their AirPods, behold this fun case, available in nine colors.
Vintage Inspired Rise and Shine Decorative Ceramic Vase
Need a gift for your great aunt who does ~her own thing~ or a friend with a moody Instagram aesthetic? This retro-looking vase is perfectly chic when filled with flowers—even fake ones.
Ultimate Aromatherapy Diffuser & Essential Oil Set
Shopping for a dedicated yogi or someone who could use a little serenity right now? Meet one of Amazon's most popular essential oil diffusers, boasting 54.3k ratings and counting. The diffuser offers 14 light modes, four different timers, and 10 essential oils, which makes for a personalized zen experience.
Schrute Farms Beets Bed and Breakfast Sweatshirt
For The Office lover in your life, this cozy crewneck comes in five colors.
Footnanny has been on Oprah's Favorite Things list more than seven times, though the footcare brand is loved by many, many more. Here, find all you need to make the most of Footnanny's bestsellers that will help you exfoliate, smooth, and soften. your feet
Stay Golden Hoodie Pullover Sweatshirt
You can never have too many cozy hoodies.
Wisteria Tiered Midi Dress
A friend with stylish summer dresses is a friend indeed.
2 Pairs Women's Fleece-Lined Touch Screen Gloves
Spare someone you love the wintery dilemma of having to pick between answering a text and being able to feel their thumbs with a pair of text-friendly gloves. This set is one size fits all and includes not one, but two pairs of gloves.
Great Escapes USA: The Hotel Book
Perfect for the homebody with a bad case of wanderlust, this table book is filled with stunning travel photography from cover to cover.
Writer Coffee Mug, 15 oz.
For the creative person in your life who has a way with words.
Massage Gun Deep Tissue Muscle Massager
No matter who you are or how you identify—including whether or not you consider yourself an athlete—everybody needs a massage gun. Seriously, this is one of the best gifts we can imagine giving or receiving.
Italian Espresso Coffee Maker, 10 Tasses
Stainless steel espresso coffee makers don't get any chicer than the Bialetti Kitty. It's quite literally the cat's meow.
SOKO Women's Sayari Stacking Rings
Women-founded and sustainably sourced, SOKO makes some of the coolest, vintage-feeling costume jewelry around. Their pieces are handcrafted by artisans Kenya who use recycled brass, upcycled horns, and traditional techniques.
Fair Trade-Certified Chocolate Gift Set
This dark chocolate gift set from Whole Foods-carried brand Chuao Chocolatier contains innovative flavors the chocolate lover in your life simply won't be expecting. Think: potato chip, honeycomb, salted chocolate crunch, and more.
Editor's Favorite
Malin+Goetz Cannabis Candle
We don't discriminate when it comes to bougie candles, but Malin+Goetz's Cannabis is without a doubt an all-time favorite. Though it doesn't actually contain any psychoactive hemp-derived extracts, it's still (literally) lit. The scent is warm, cozy, and subtly seductive (all while not being too fragrant). Notes include sandalwood, amber patchouli, fig, and pepper.
Master Slim A4+ Hardcover Notebook
Have a relative on your shopping list who teeters on the side of being a nightmare to shop for? Fear not. A nice notebook is a gift anyone can always use.
Elleme Vague Shoulder Bag
They say the best gifts are the ones you'd want for yourself. French brand Elleme's Vague bag is proof in buttery leather form. Psst, Beyoncé has been spotted carrying this exact style before.
Indoor Electric Stainless Steel S'mores Maker
For the studio apartment without even a hint of outdoor space, this s'mores maker is a cute gift idea for date night. The set includes four marshmallow forks and easy-to-clean stainless steel parts.
Black Sleeveless Sweater Top
*Every* wardrobe needs a fun going-out top. Period.
Men's French Bulldog Cuff Hat
For the guy who loves dogs and tolerates people, look no further than this classic beanie featuring an embroidered French Bulldog.
Embryolisse Lait-Crème Concentré Daily Skincare Moisturizer
This cult-loved French drugstore find is one of ELLE.com's all-time favorite face moisturizers. If you're seeking out a gift for someone who's been trying to up their skincare game as of late, Embryolisse's moisturizer is a wise choice. It's gentle, hydrating, and works for AM and PM wear.
Capturing the joy of strolling around Austin's South Congress Avenue and late nights spent in the city's famed June's Wine Bar, this Boy Smells candle is a cozy choice. Scent notes include bergamot, cassis, anise, coriander, daffodils, and tonka.
Nine Perfect Petals: The Enneagram for Flower Gardeners
For the uninitiated, the Enneagram of Personality is a personality classification system made up of nine personality types that are all interconnected with individual strengths and pathways. This gorgeous coffee table fixture explores each personality type in depth and makes finding out one's type, as well as the types of their loved ones, a wonderful experience.
Levi's sherpa jackets have been worn by every fashion girl from Gigi Hadid to Zendaya. The denim staple is not only a godsend for complicated transitional temps, but a cozy piece to throw on at home, too.
Veja Women's V-12 Sneakers
Sleek and fashionable appeal aside, Veja sneakers are a splurge you can feel good about gifting to someone you (really) love. The fair trade, B Corp certified brand is also completely transparent about all aspects of production.
Visual Feast: Contemporary Food Photography and Styling
Earning its moniker, Visual Feast is a coffee table read that explores food presentation in a myriad of art forms. From witty jello dishes to painted lobsters, the foodie in your life will find the book's photography truly drool-worthy.
Grown Alchemist Hand Wash
For the hostess who already has everything, you can't go wrong with clean beauty brand Grown Alchemist's sweet orange, cedarwood, and sage scented hand wash. The sleek packaging will add boutique hotel spa energy to her bathroom, which is a gift in itself.
This stunning cookbook will be *chef's kiss* if you're searching for a gift for an aesthete or the creative chef in your life. Recipes include innovative spins on traditional Mexican dishes, desserts, and cocktails (some of which only take five minutes to whip up).
Charcoal Luxury Scented Oil Reed Diffuser
This sleek oil diffuser from Brooklyn-based brand Apotheke gives major sexy minimalist energy. The seductive, non-overbearing scent includes notes of sandalwood, cedarwood, and smokey amber.
Jenga is fun whether you're 6 years old or 42.
Starter Shaving Kit for Men
Introduce him to industry-loved grooming brand Bevel with a set that includes everything from a shave brush to priming oil, a safety razor, and more.
Shark Anti-Allergen Pet Power Cordless Stick Vacuum
If it's within reach, treat someone in your life to the luxury that is Shark's Anti-Allergen Pet Power model. Separating this model from others out there is its completely sealed system, which prevents dust and allergens from escaping while in use. It also has self-cleaning brush roll which prevents hair from tangling up (anyone who's ever used a cheap vacuum will know exactly what we're talking about!).
Juicy Couture DIY Bracelet Making Kit
Pull at the heart strings of anyone who ever owned a velour tracksuit in the early aughts with a kitschy DIY bracelet kit.
Hidden Comfort No-Show Socks
Runners swear by the support and durability of Balega socks. Take it from the 17.8k reviews this no-show unisex pair has; these will be a hit.
Triple F.A.T. Goose Fara Coat
Standing for "For Arctic Temperatures," Triple F.A.T. Goose jackets deliver warmth and pillow-like comfort as well. Here, the brand's Lara puffer will keep any wearer warm come winter.
This content is created and maintained by a third party, and imported onto this page to help users provide their email addresses. You may be able to find more information about this and similar content at piano.io
Advertisement – Continue Reading Below