Whether I'm bored, happy, sad, anxious, or hungry, the solution is usually the same: head to the kitchen and find a few things to bake. It's the perfect weekend activity, after-work way to de-stress, or midday pick-me-up that never fails to make me smile.
And I'm starting to think that baking is my love language, too. Even though a chocolate chip cookie isn't going to solve the world's problems, there's a certain peace I feel knowing that I can at least make a friend smile with some homemade baked goods. I'd like to think my roommates love this about me, since it means our kitchen is usually stocked with treats.
Featured image by Michelle Nash.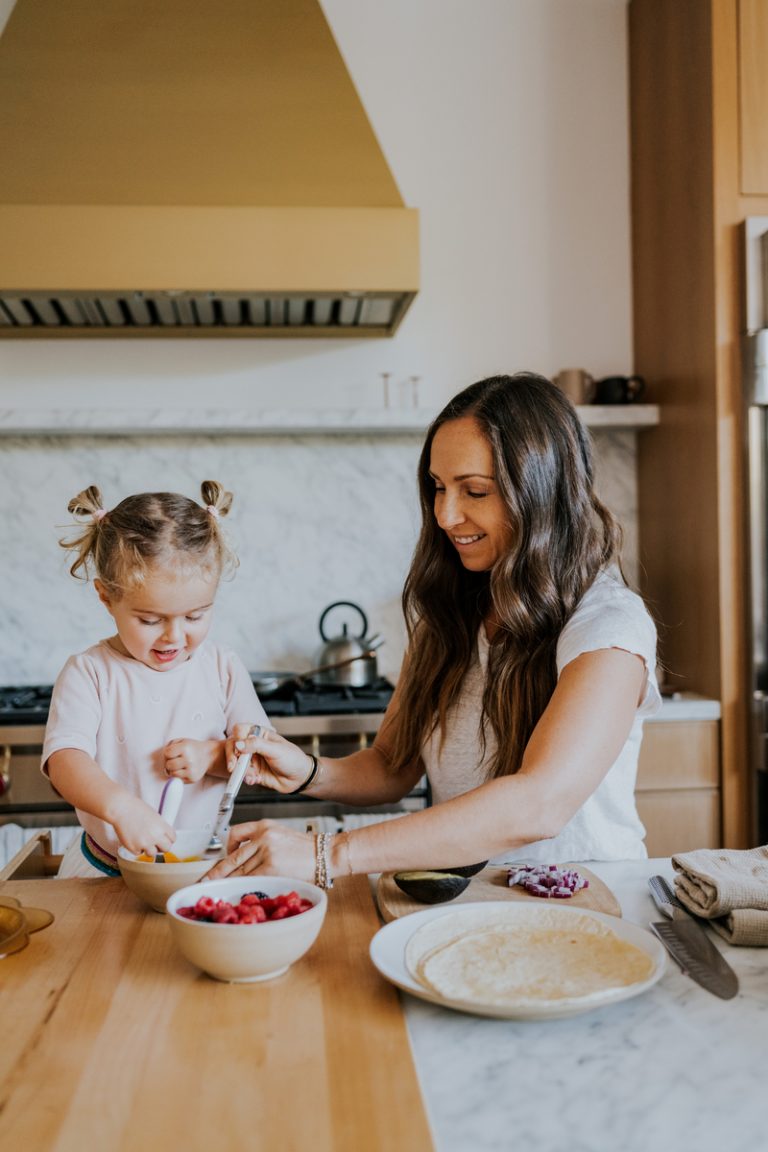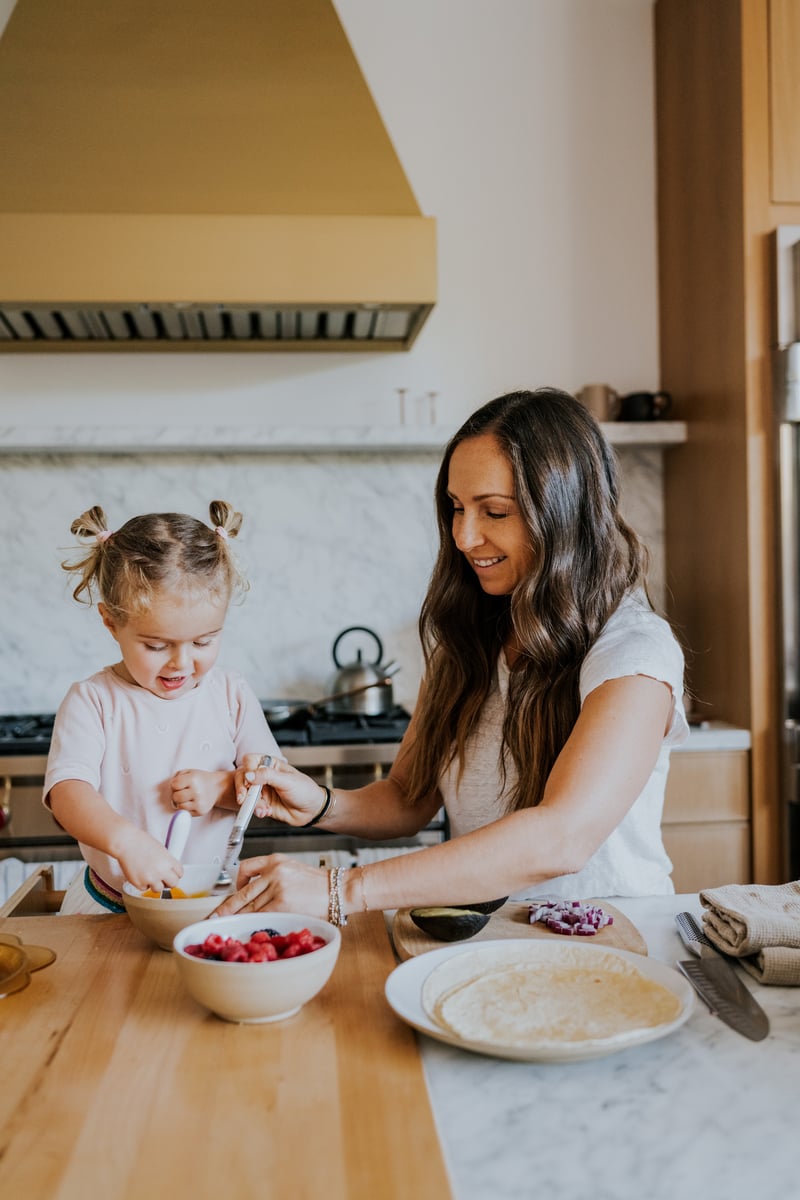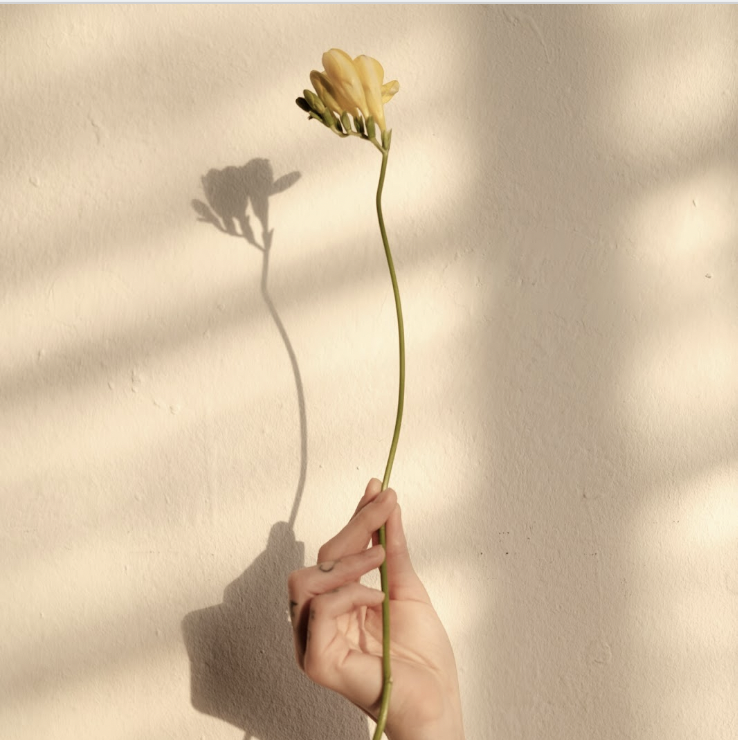 Subscribe
Make it happen.
Get my FREE Vision Workbook straight to your inbox. A resource to help you intentionally set (and realize) goals in six transformative areas of your life.
Thanks for Signing Up!
Oops!
Looks like you're already signed up or your email address is invalid.
Oops!
Looks like you unsubscribed before click here to resubscribe.
While many of our favorite things to bake are pretty foolproof, I encourage you to get out of your comfort zone! In my experience, some of the most fun things to bake are the recipes that challenged me and taught me new methods or techniques. Just have fun leaning into the challenge and don't stress yourself out, because the best part is yet to come: eating and sharing your masterpiece with your loved ones.
So, turn on some music, preheat your oven, and work your way down our list of fun things to bake. And don't forget to share the love when you're done.
25 Delicious, Easy, and Fun Things to Bake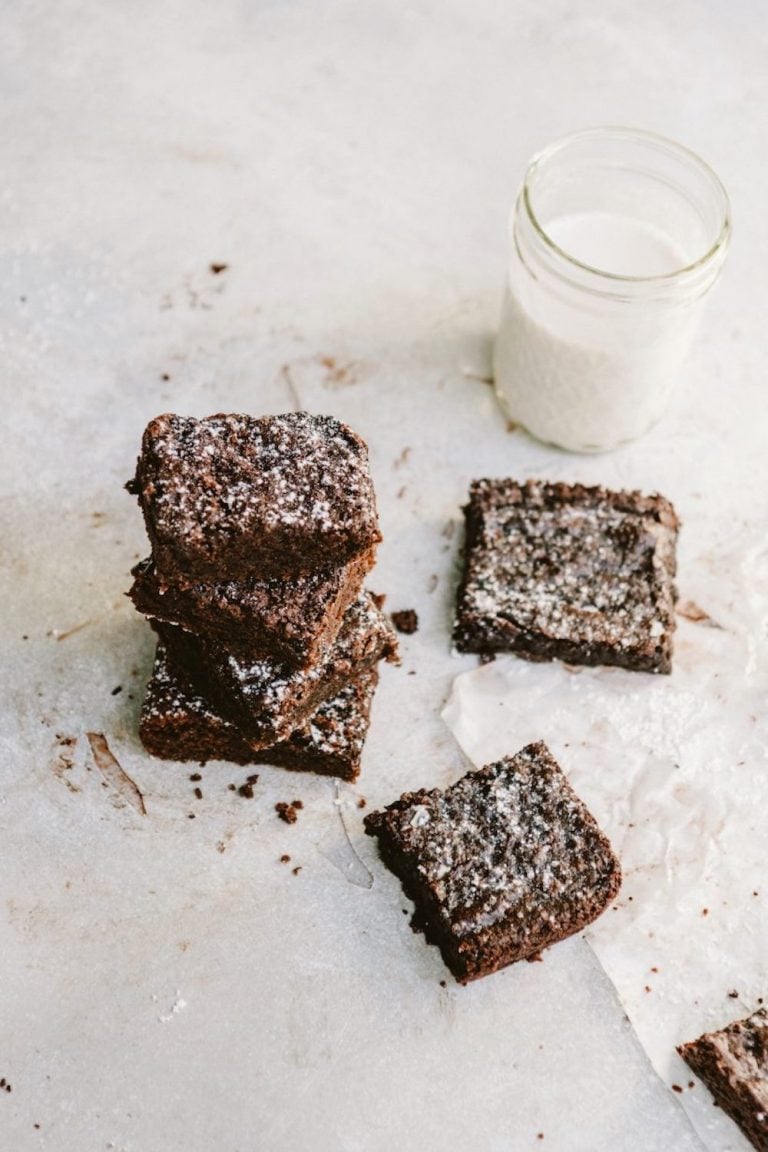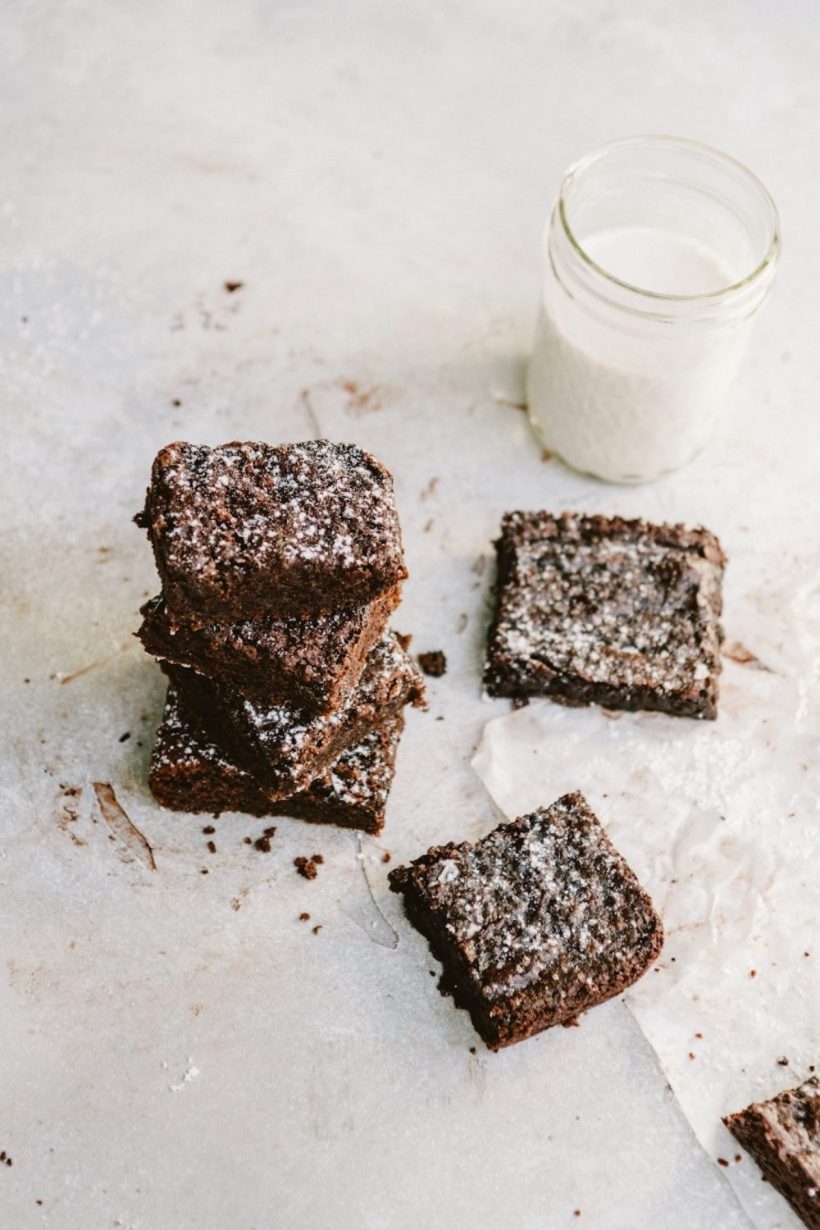 Gluten-Free, Dairy-Free Brownies
Why We Love It: One thing I've learned about myself is that I'm never not craving brownies. I can't think of a single scenario in which I could possibly turn down an ooey gooey brownie and this GF/DF recipe makes it all the more tempting for me to give in. These are the first gluten- and dairy-free brownies that I've made that aren't disappointedly crumbly. They come together in one bowl and will probably be gone in one hour. 
Hero Ingredient: The almond butter keeps the crumbles away, while the flavor stays.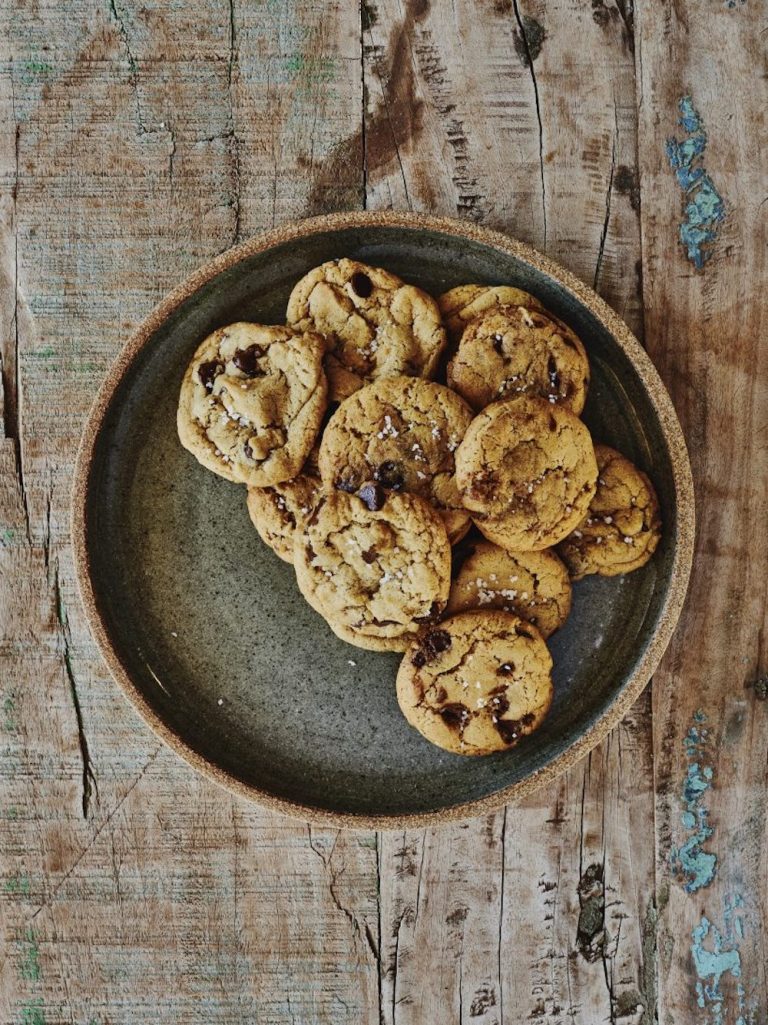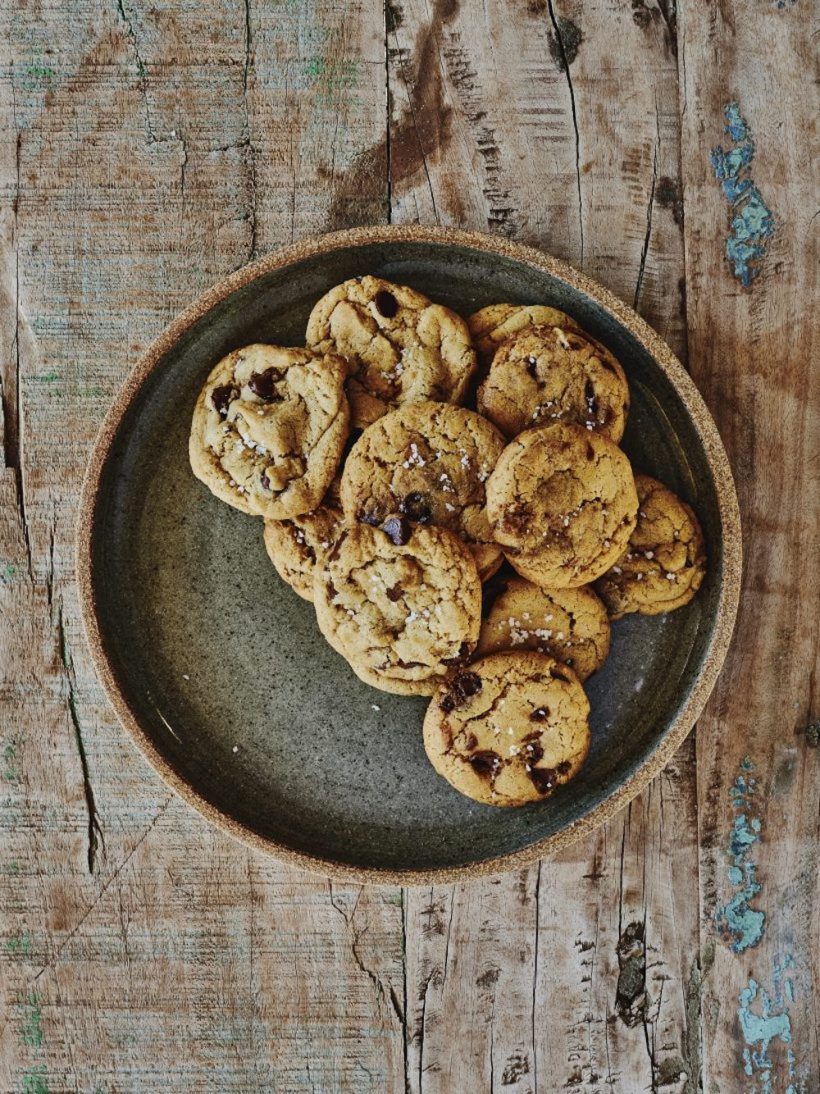 Chickpea Chocolate Chip Cookies With Tahini
Why We Love It: This is a sophisticated take on your favorite cookie. While you may think classic chocolate chip cookies don't need an upgrade, I believe that the most fun things to bake ask you to get a little creative. The tahini and the chickpea flour add the perfect nuttiness to these delectable cookies, satisfying your sweet tooth with every bite. 
Hero Ingredient: Trust us, don't swap for peanut butter. The tahini is both unexpected and delicious.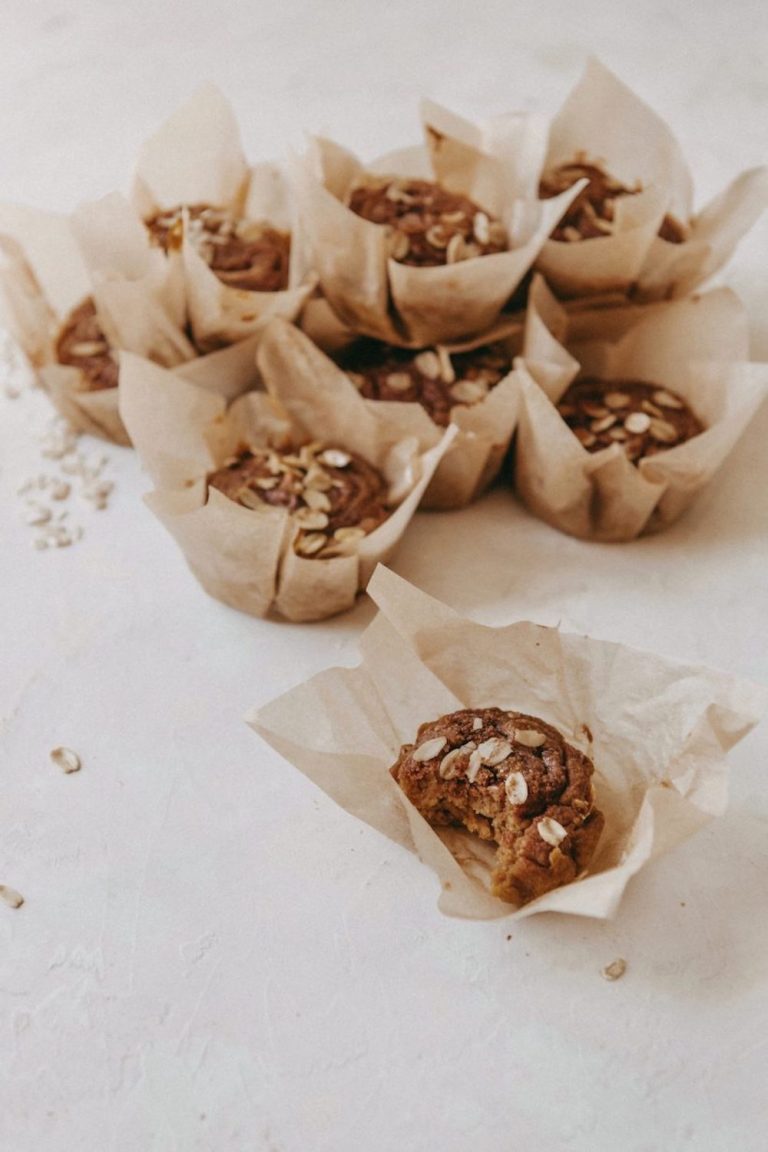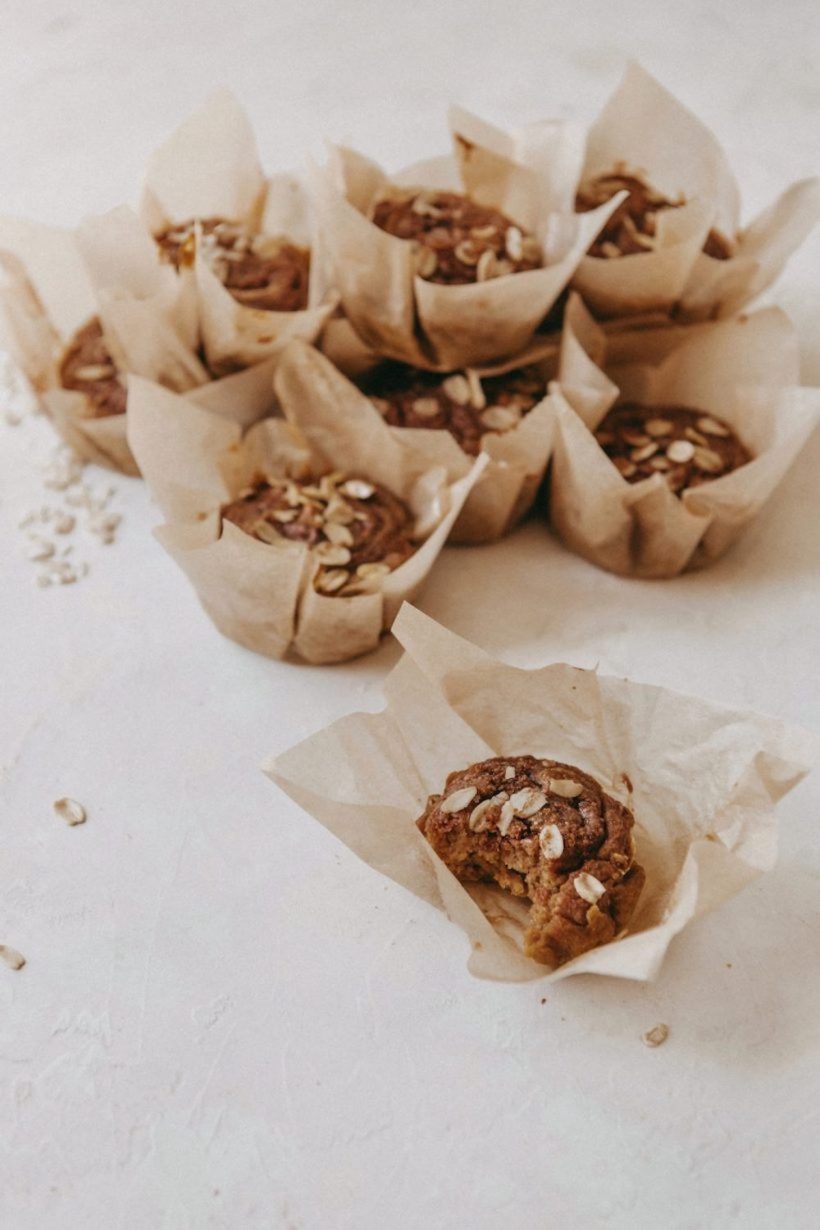 Banana Pumpkin Muffins
Why We Love It: I stand by the fact that it is never too early for all things pumpkin. No matter how hot it is, I'm always ready for one of these gluten-free dairy-free pumpkin muffins because they are that good. They are also super easy to make, come together in one bowl, and are refined-sugar free. So, don't wait for the official start of fall to bake a batch of these healthy, fluffy muffins, because I guarantee they'll become a year-round staple for you, too.  
Hero Ingredient: Never too early for pumpkin.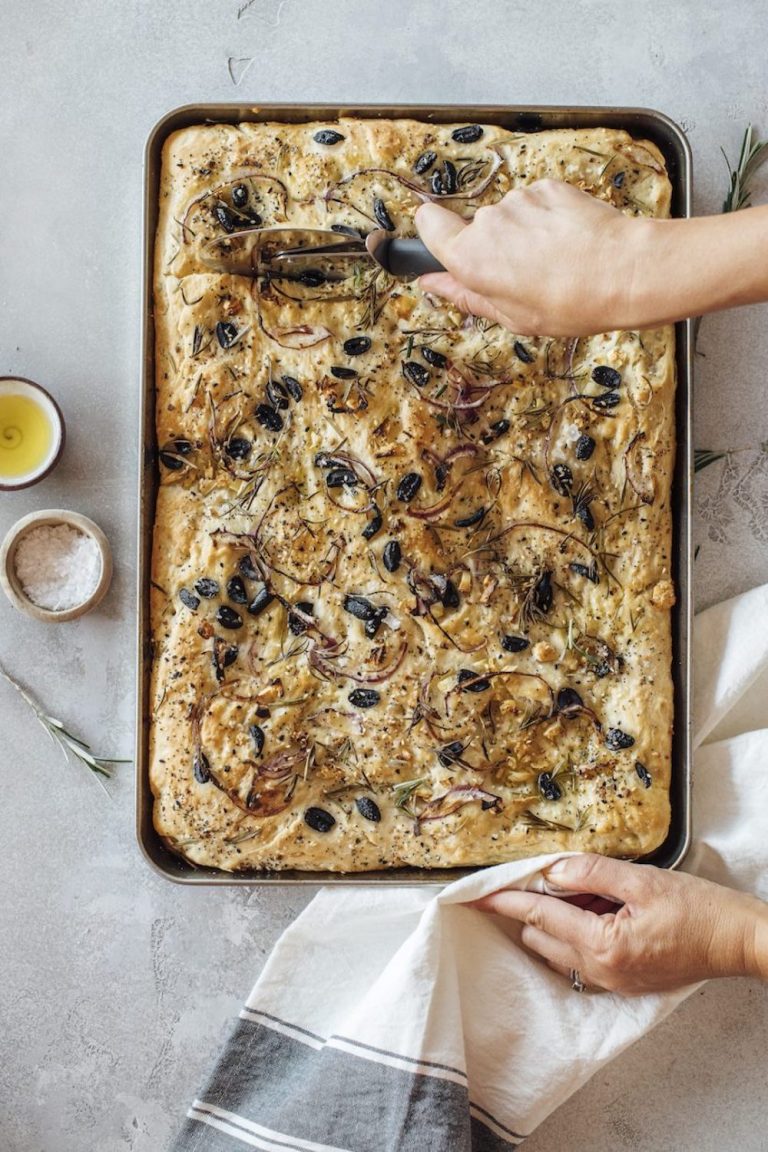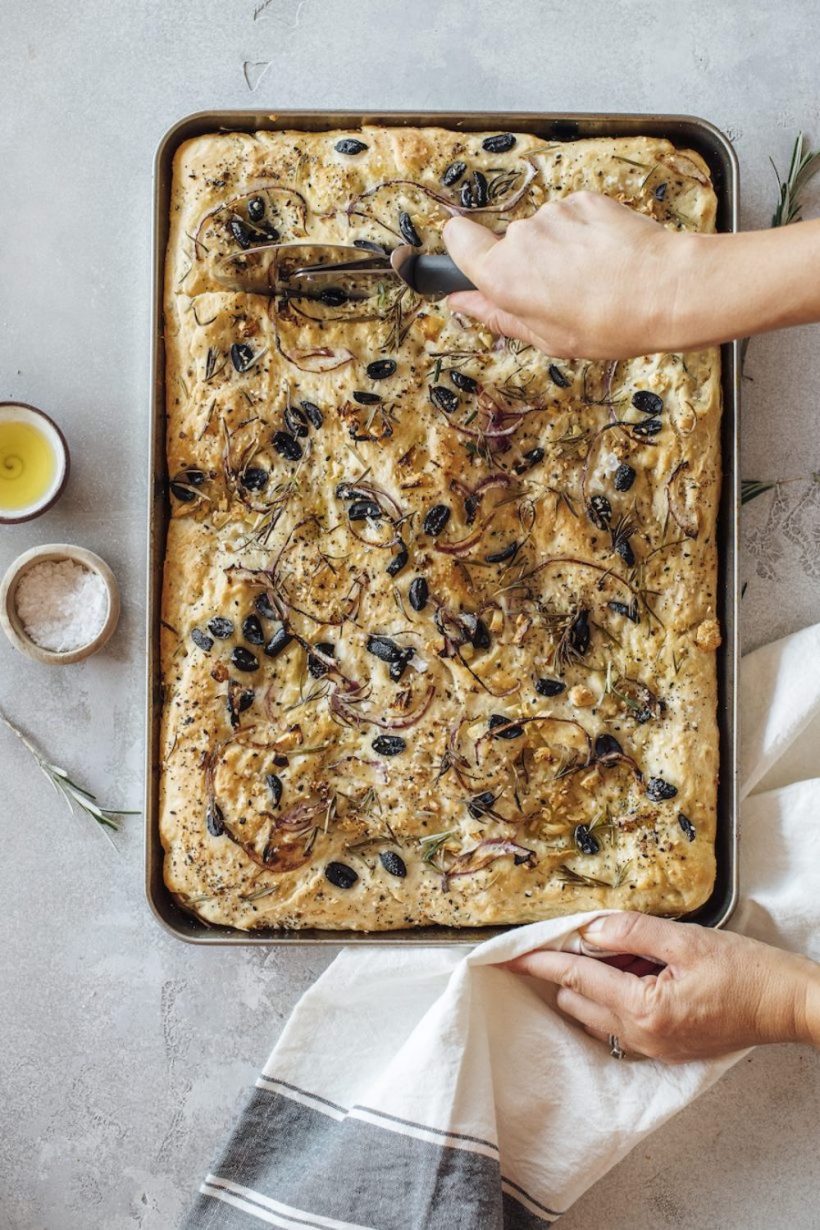 No-Knead Olive & Rosemary Focaccia
Why We Love It: If baking bread intimidates you, I beg you to try this No-Knead Olive & Rosemary Focaccia. It's one of the easiest and most fun things to bake, though it definitely tests your patience with the resting periods (but it's so worth the wait!). This bread is studded with rosemary, garlic, red onion, and California Ripe Olives, and will fill your kitchen with the dreamiest garlicky scent.  
Hero Ingredient: California Ripe Olives are the juiciest, richest, and most delicious olives you'll ever eat.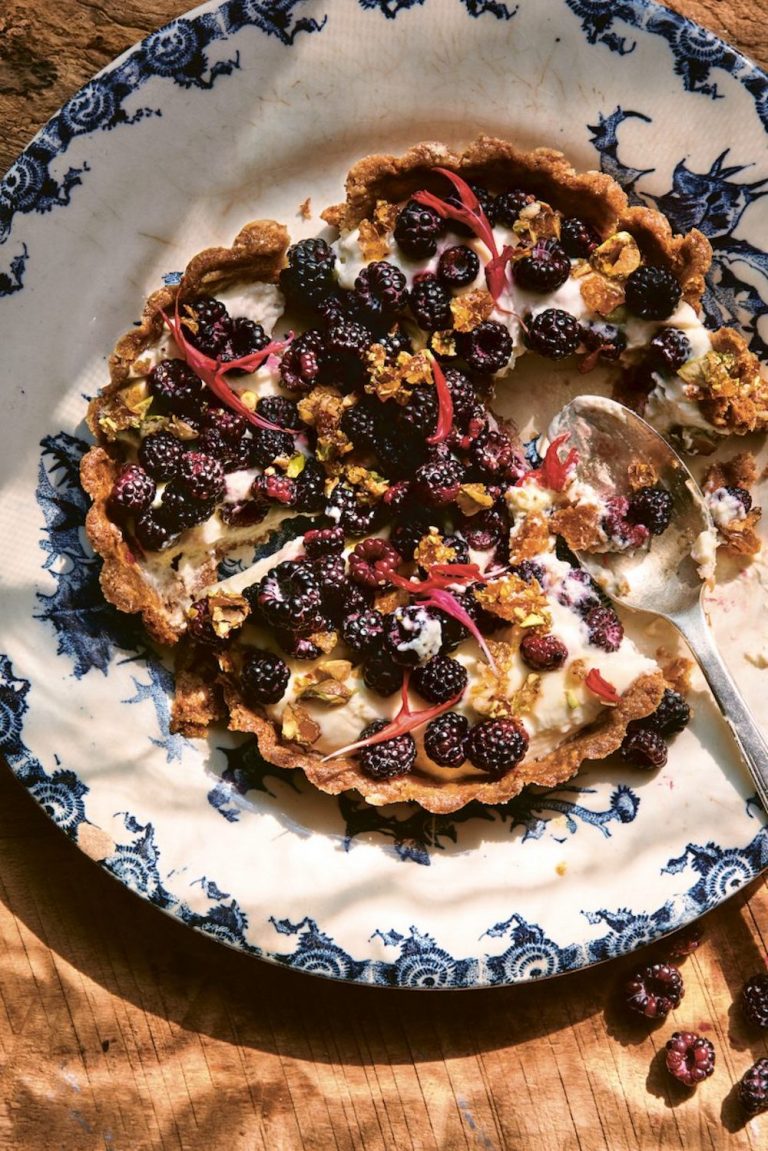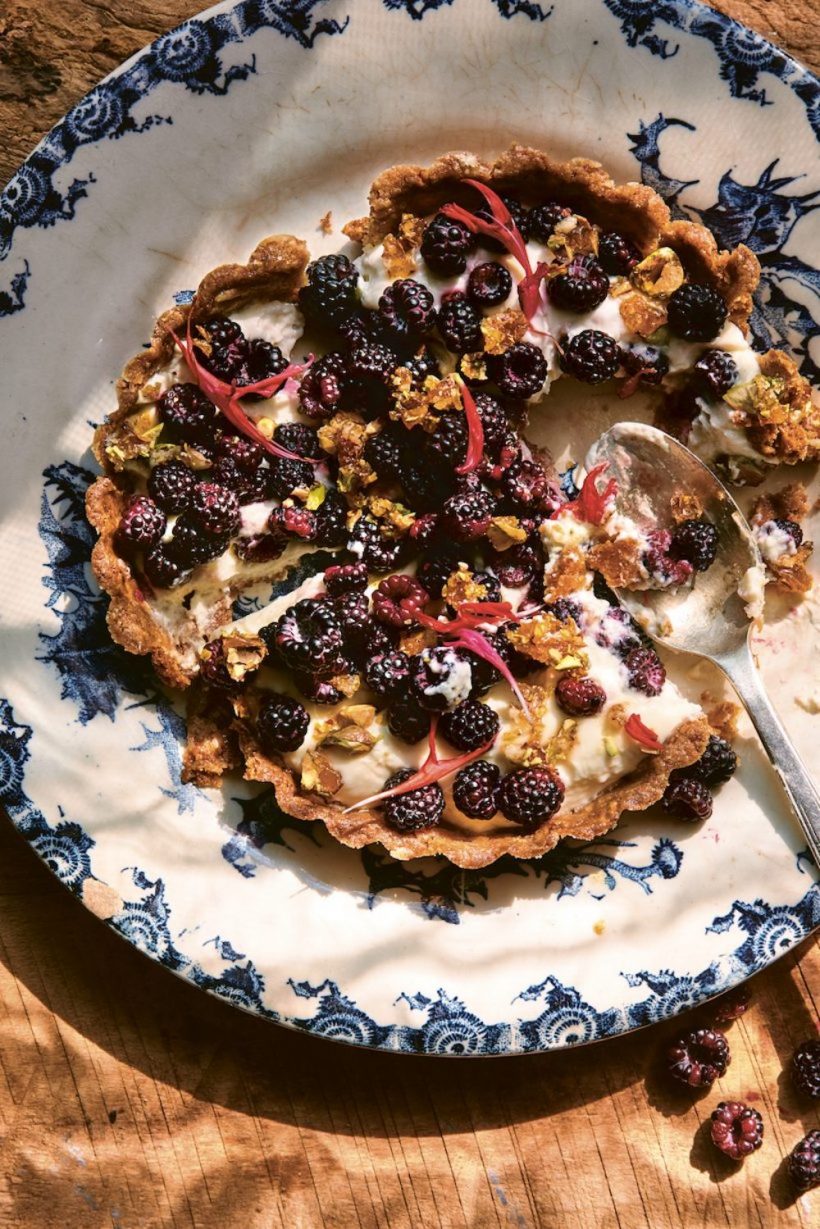 Black Raspberry–Bourbon Mascarpone Tartlets
Why We Love It: Your summer dinner party needs these raspberry bourbon mascarpone tartlets. This recipe is guaranteed to satisfy and surprise your guests, and have them begging for seconds. Don't be intimidated by the number of steps, though! While scrolling through the instructions may feel intimidating, this recipe is simpler than it seems. Plus, you can make all the components up to three days in advance, so feel free to spread out the work.
Hero Ingredient: The pistachio praline crunches the competition.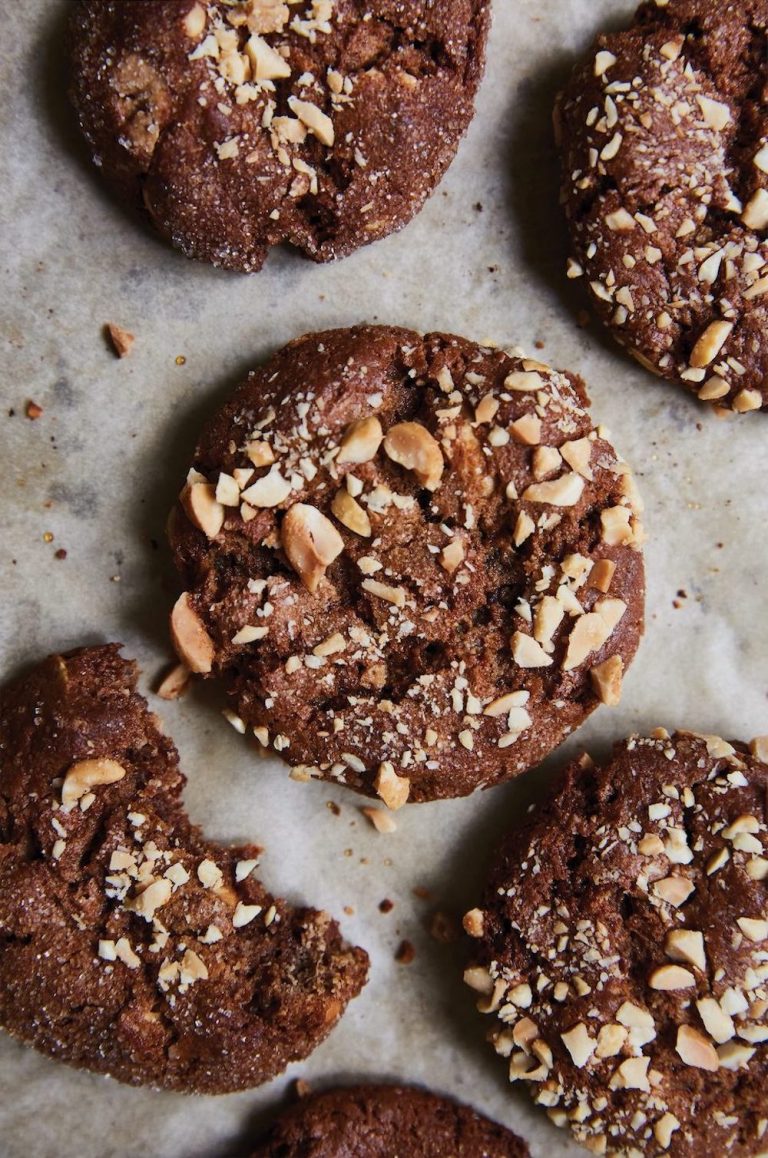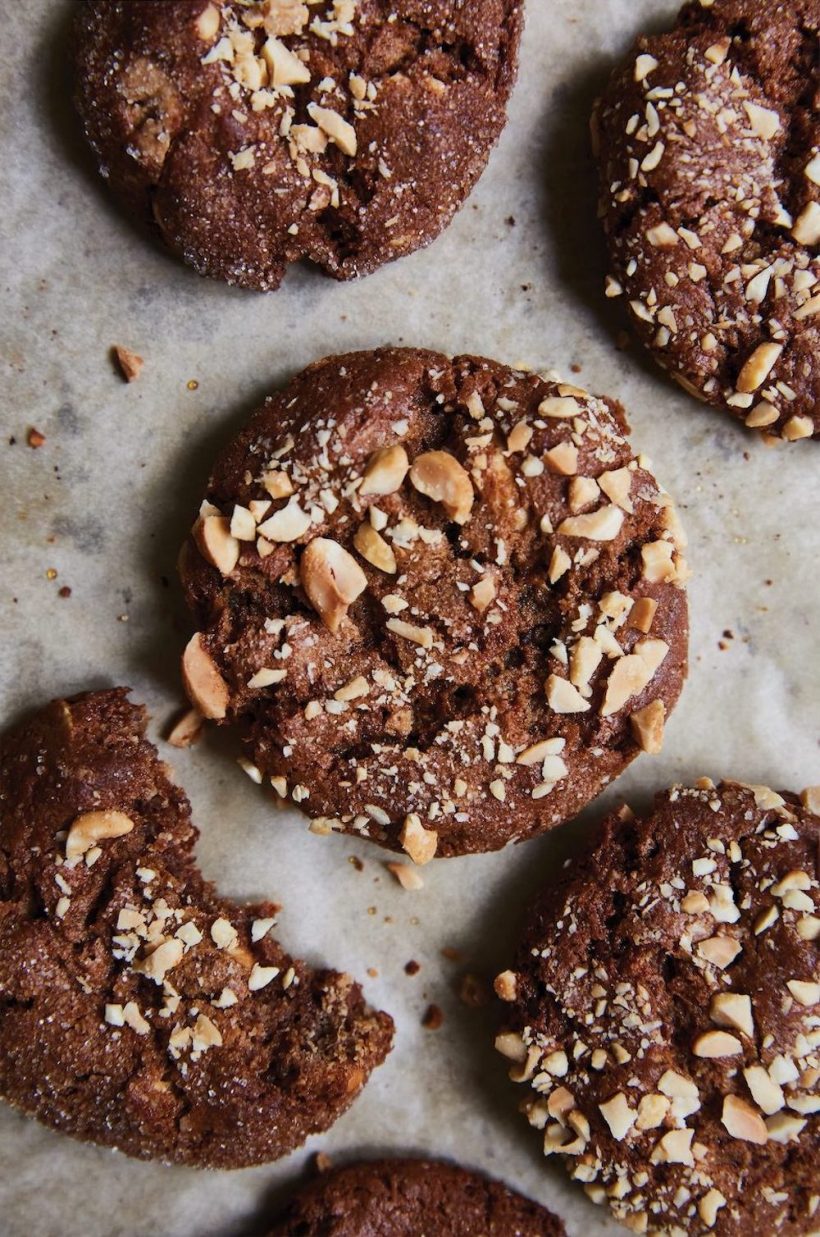 Peanut Butter–Banana Cookies
Why We Love It: You would never know that these PB banana cookies are vegan and free of gluten and refined sugar just by tasting them. They're decadent and crisp, while being made with only whole, real ingredients. Plus, they aren't too sweet, making them perfect for a snack at any time of day, multiple times a day.
Hero Ingredient: The coconut sugar keeps these cookies refined-sugar-free and perfectly crispy.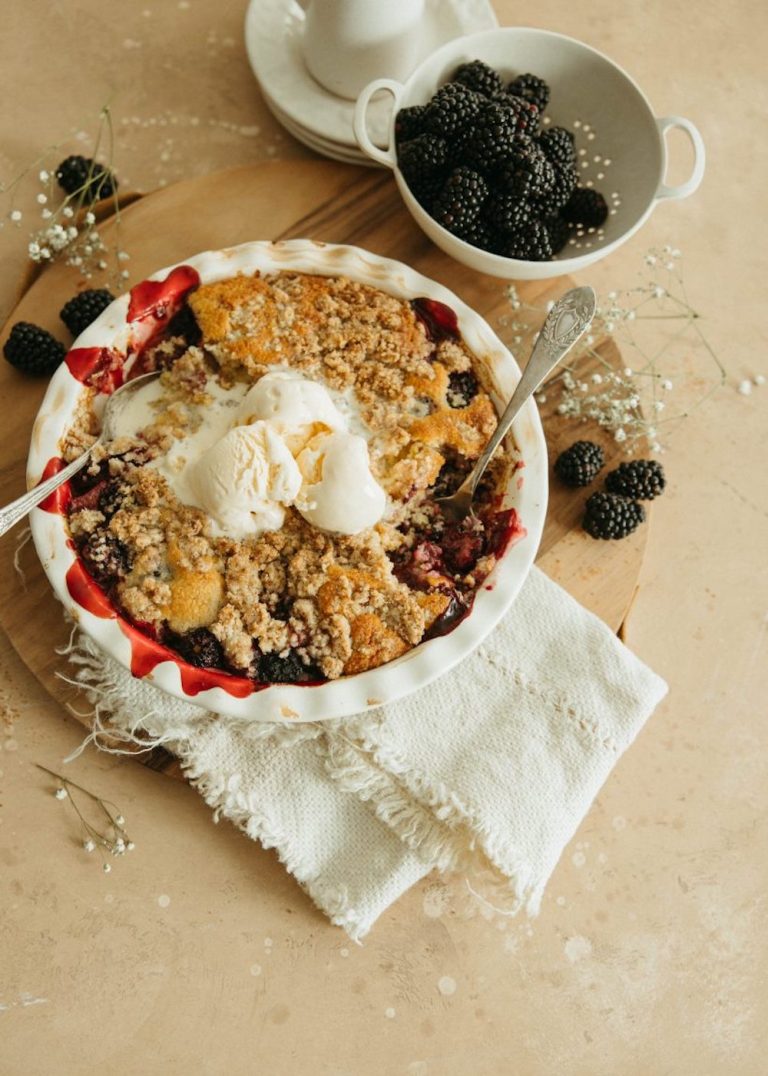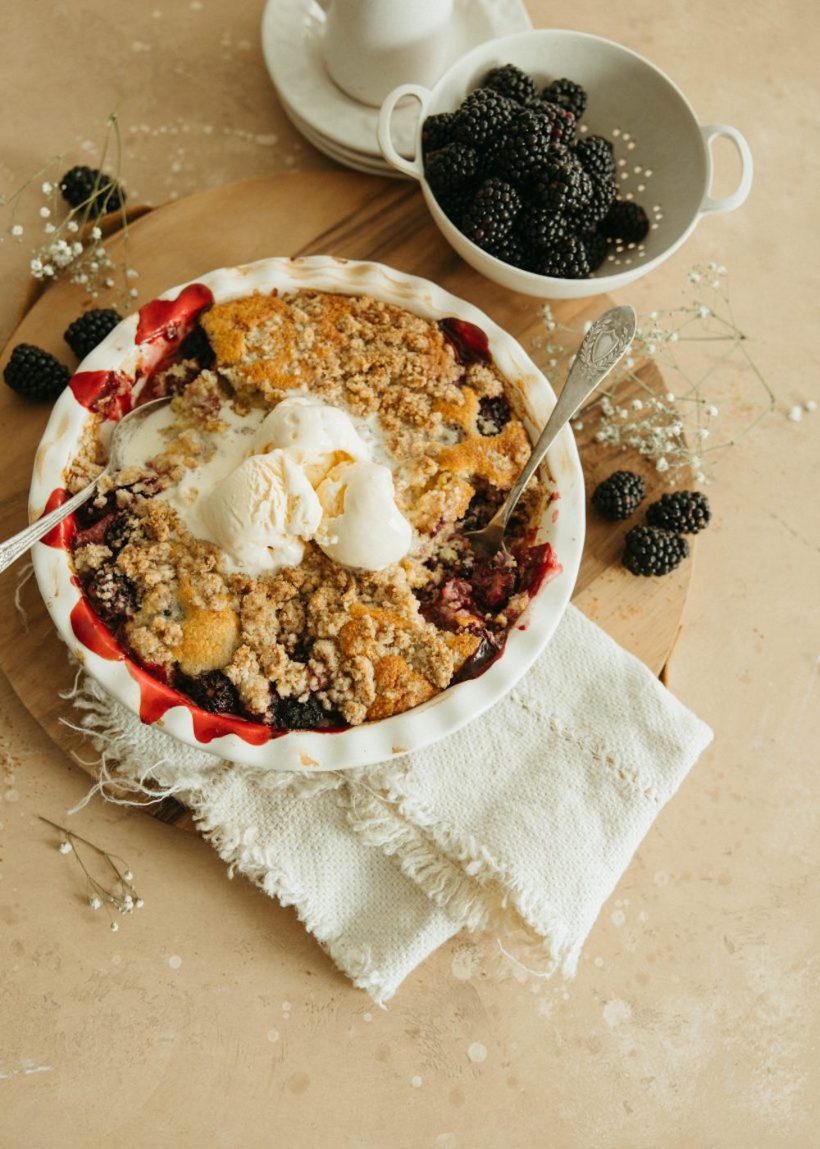 Blackberry Cobbler
Why We Love It: One of my favorite culinary activities is finding fun things to bake with whatever ingredients are currently in season. Summer fruits make this season my all-time favorite for baking, and this blackberry cobbler is always a go-to. This specific recipe has two secret ingredients that make it the best cobbler of all time: the zest and juice of an orange and a cornbread-inspired batter. These two swaps make a world of difference and help it taste extra summery and delicious. 
Hero Ingredient: Orange you glad you know about adding this secret ingredient?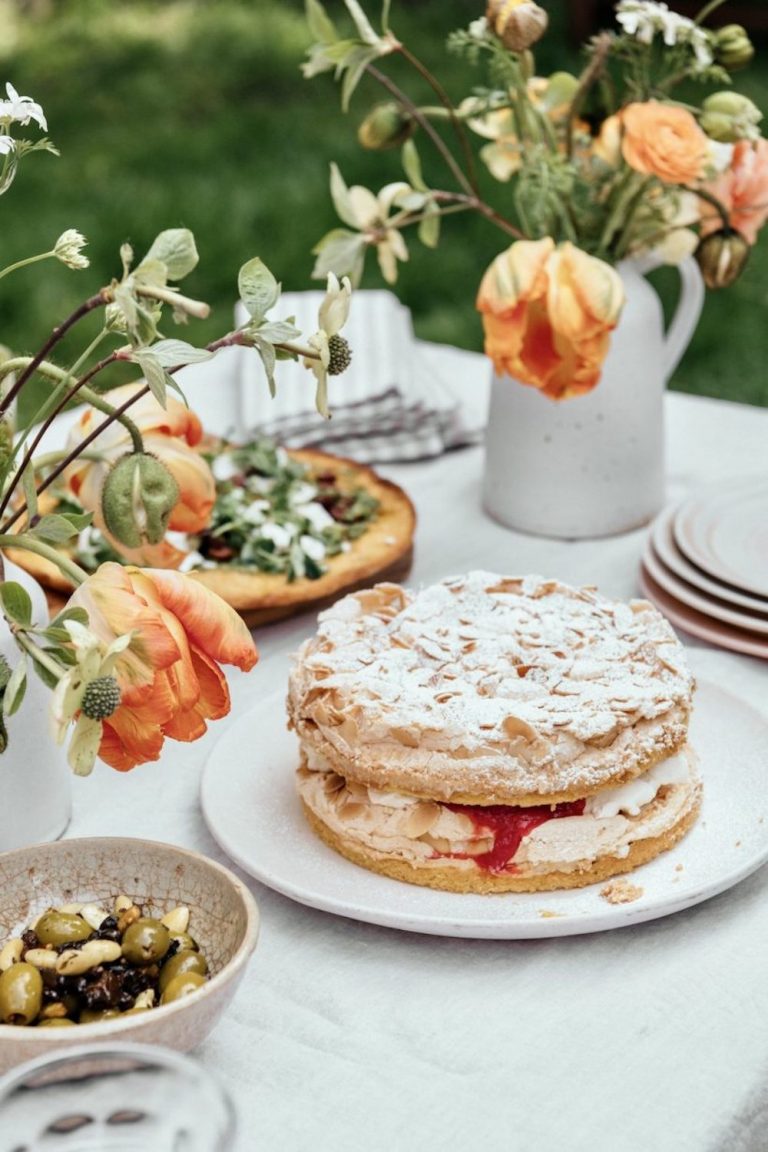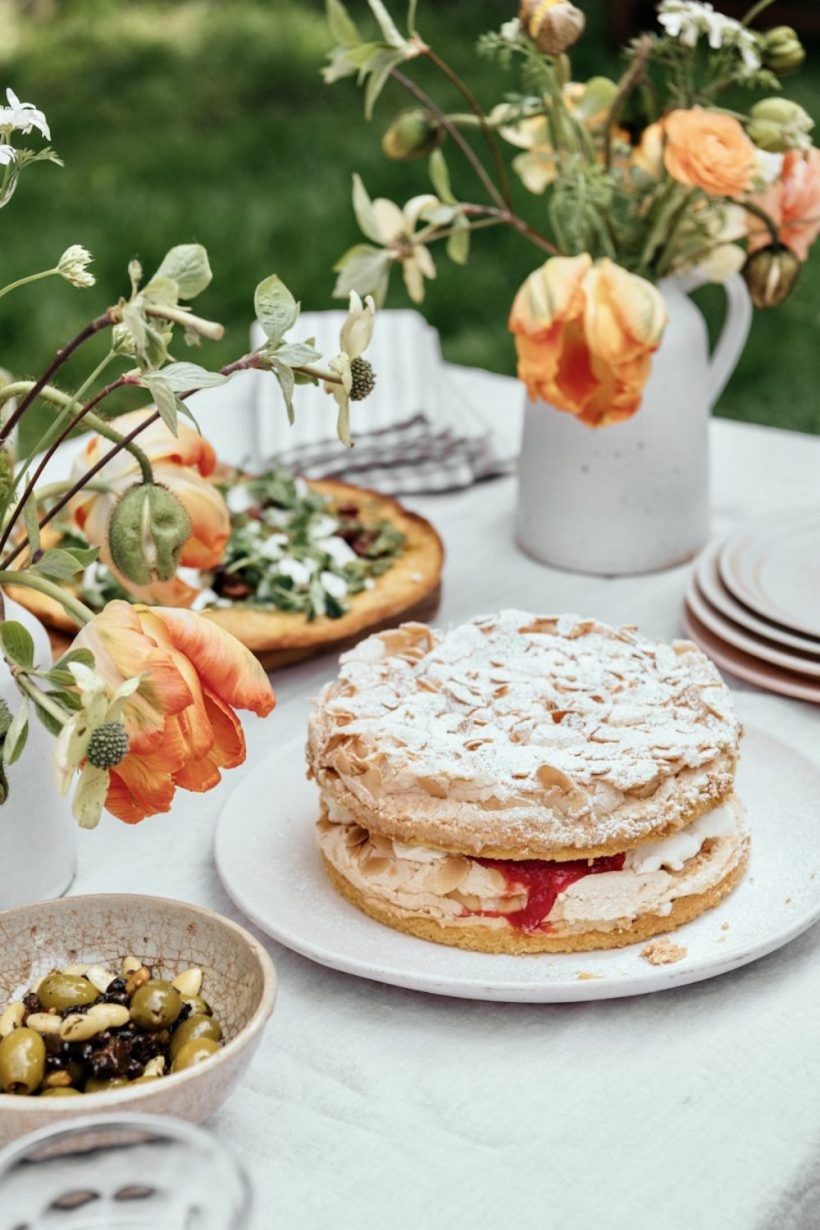 Rhubarb Meringue Cake
Why We Love It: Oftentimes, the most fun things to bake are the recipes that are the easiest to whip up and the prettiest to look at. This Rhubarb Meringue Cake definitely fits the bill. It only requires six steps and will have all of your guests ooh-ing and ah-ing when they see it. Plus, you can make the compote two days in advance to save you some prep on the day you serve the dish. 
Hero Ingredient: The crunchy sliced almonds are the perfect addition to the tender cake.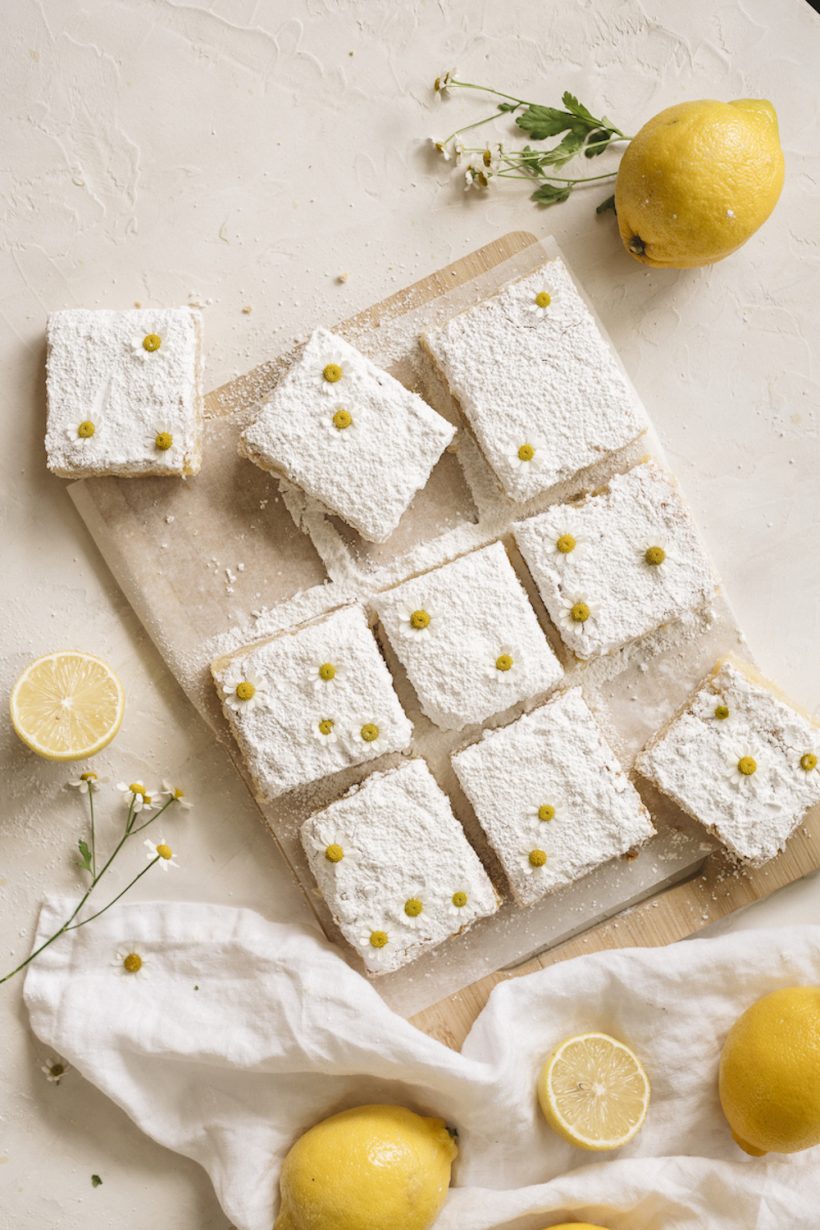 Gluten-Free Lemon Bars
Why We Love It: Since creating this recipe, I've lost count of how many times I've made these lemon bars. They are one of my favorite fun things to bake because I developed this gluten-free recipe with my mom, and those moments in the kitchen with her are some of my most treasured memories. Sentimentality aside, these lemon bars are the ultimate light and refreshing dessert that seems to complement every single summer meal. And, they come together in just 10 easy steps.
Hero Ingredient: A graham cracker crust, especially this gluten-free one, can't be beat.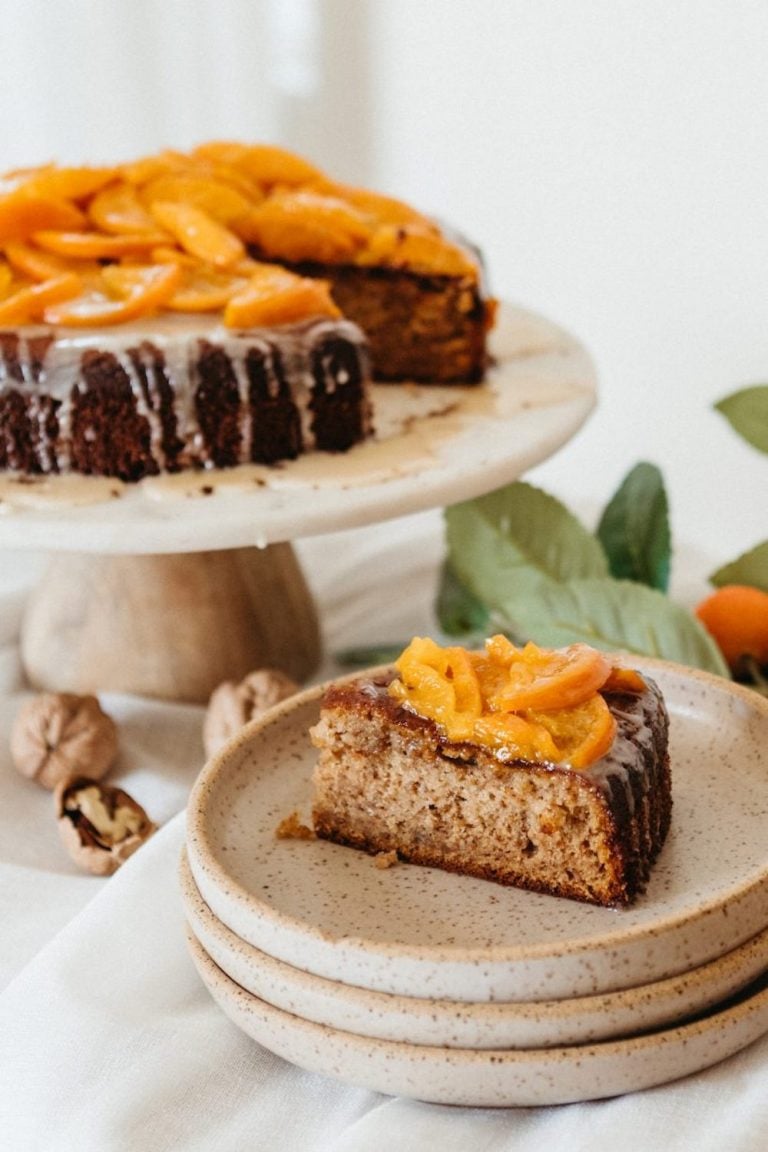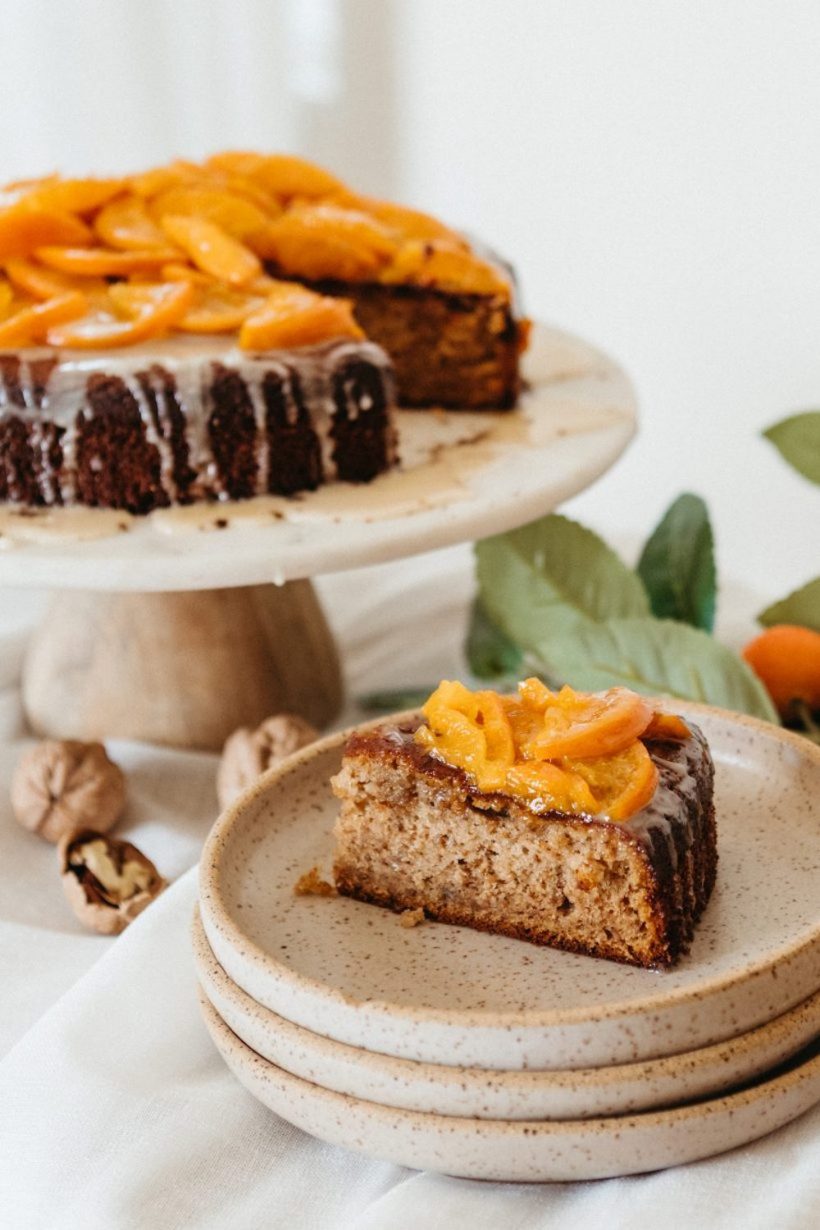 Orange-Walnut Olive Oil Cake
Why We Love It: This is one of those recipes that I had to try immediately after I saw it. It's my ideal dessert: not too sweet and full of interesting flavor profiles. I'm not going to lie, it was a bit more labor intensive than other cakes I've made, but aren't all fun things to bake a bit of a challenge? I've never felt more satisfied pulling something out of the oven. My family ate this cake for breakfast, an afternoon snack, and dessert—our taste buds were never bored.
Hero Ingredient: I went nuts over the walnut flour flavor.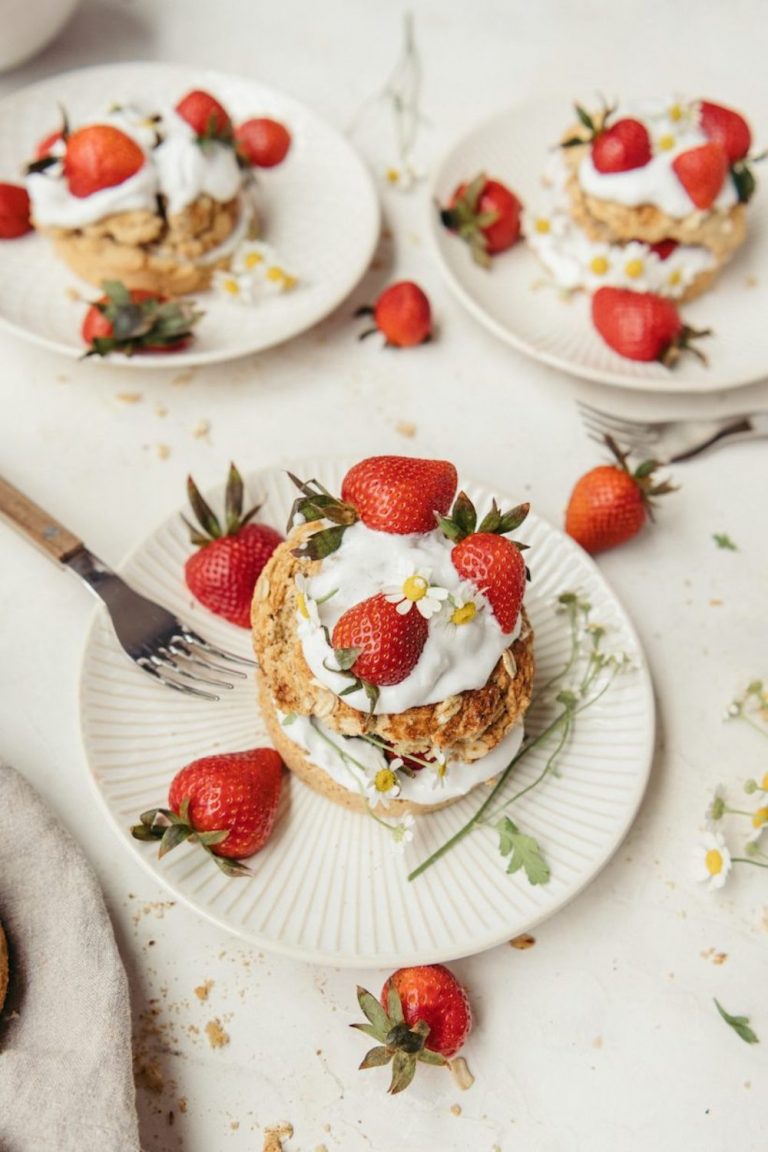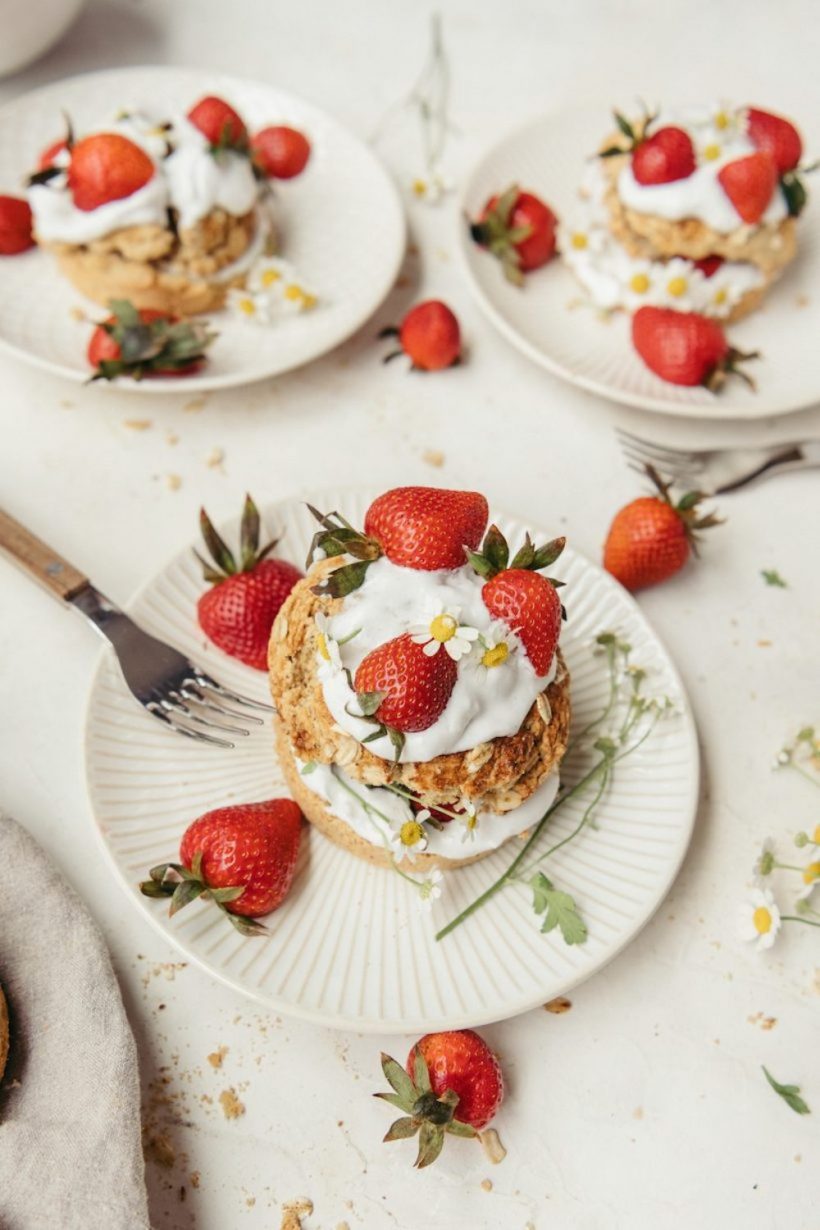 Gluten-Free Strawberry Shortcake
Why We Love It: Strawberries have been my favorite food since I was a toddler, and these GF strawberry shortcakes are now one of my favorite ways to enjoy them. They are crispy, fluffy, light, satisfying, and downright delicious. Our Senior Producer, Michelle, notes that "they re-instilled in [her] a love of slowing down and enjoying the process of creating something from scratch," and I couldn't agree more. 
Hero Ingredient: The strawberries are the star.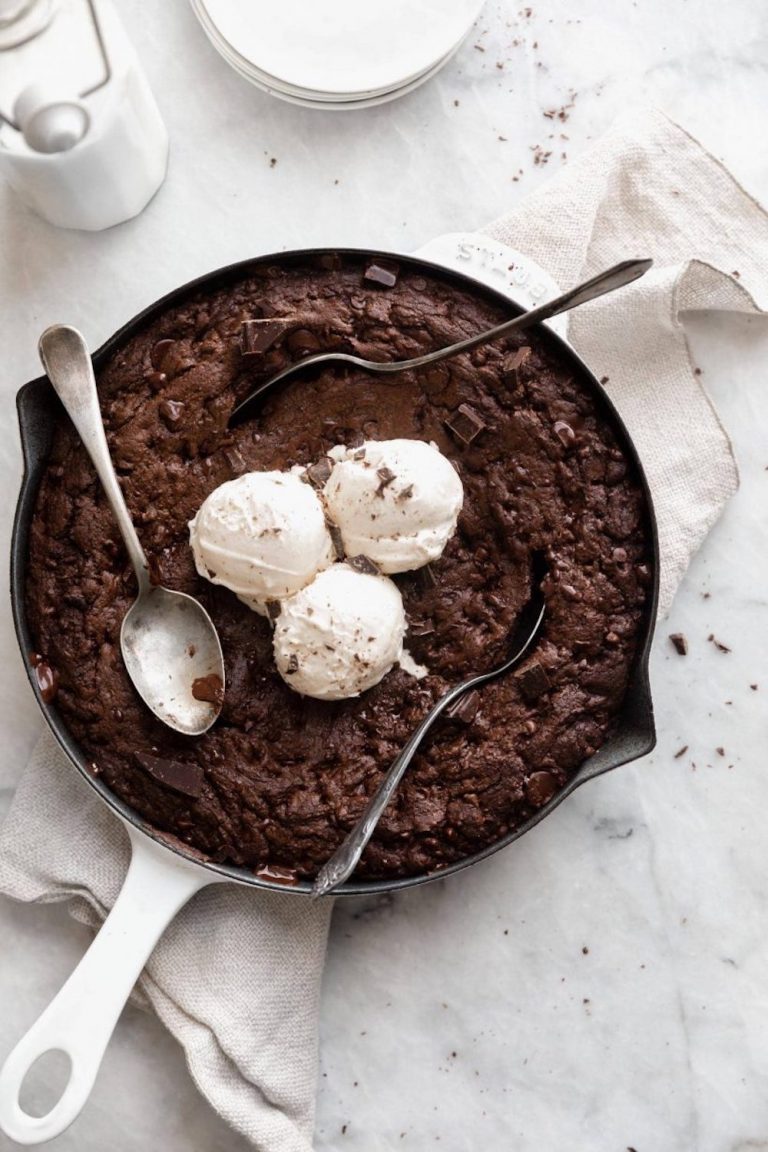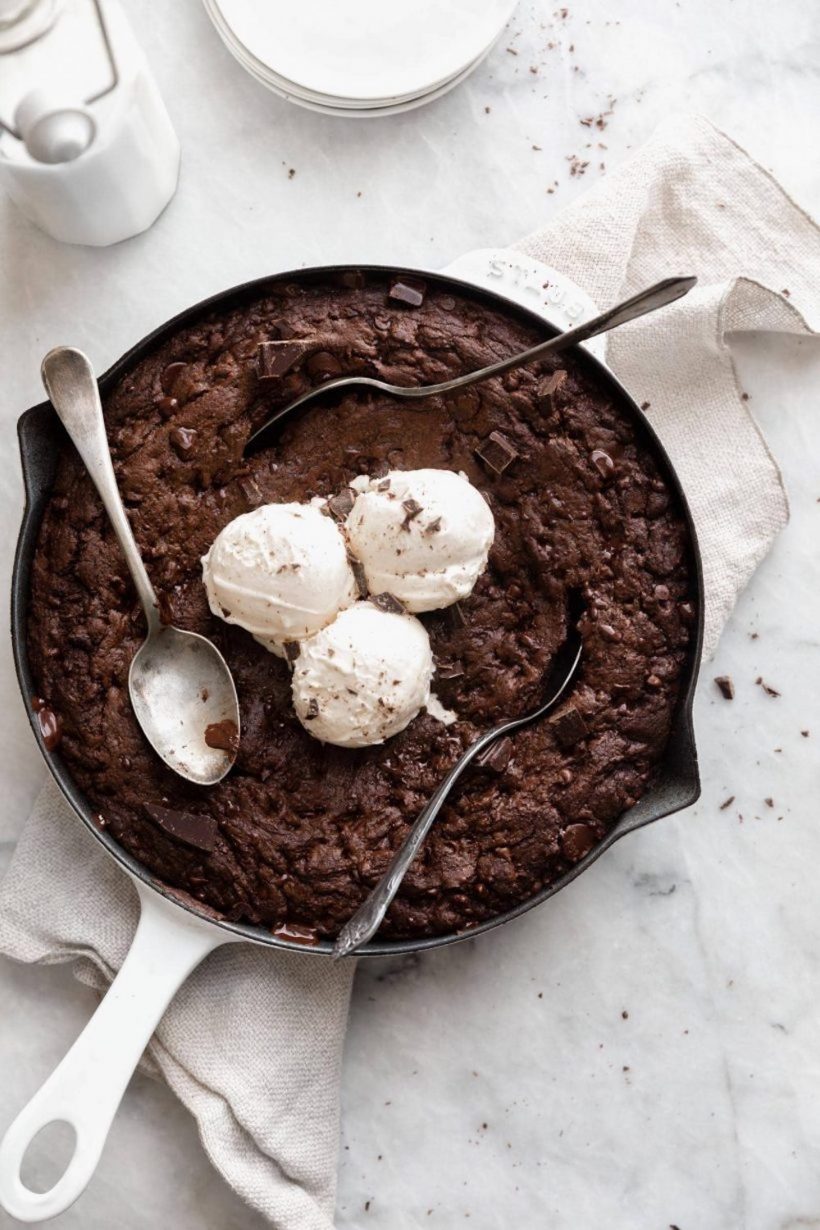 Double Chocolate Skillet Cookie
Why We Love It: This double chocolate skillet cookie is what all chocolate lovers' dreams are made of. It's crispy on the outside, gooey on the inside, and pairs perfectly with a scoop (or two) of ice cream. Plus, it's easy to bake and pretty foolproof, making the process stress-free and fun. What's not to love?
Hero Ingredient: The vanilla extract and espresso powder enhances and deepens the already-delicious chocolate flavor.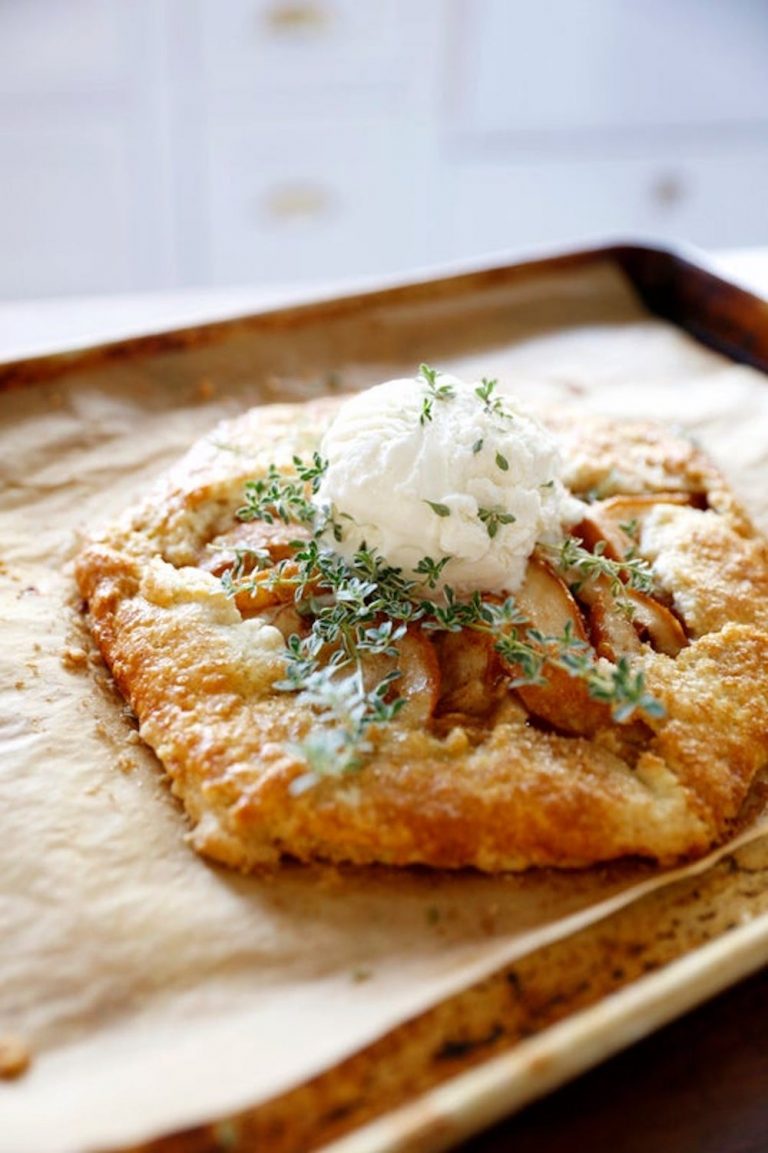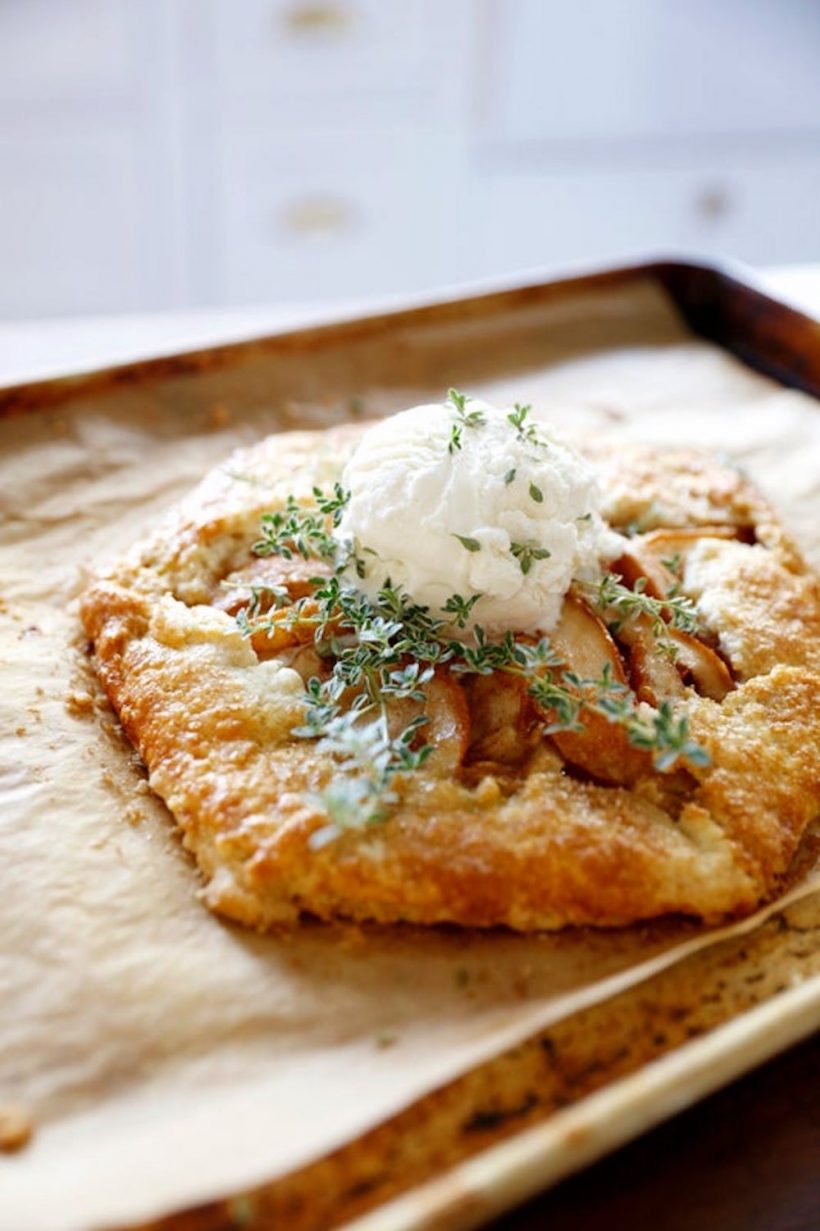 A Simple Pear Galette
Why We Love It: This dessert comes together with just a handful of ingredients, no special kind of pan, and minimal effort. The flaky dough pairs with the sweet fruit to create the perfect, not-too-sweet dessert for any occasion. This is your sign to pick up plenty of pears from the farmer's market and get baking!
Hero Ingredient: Fresh pears are the perfect pair for this dessert.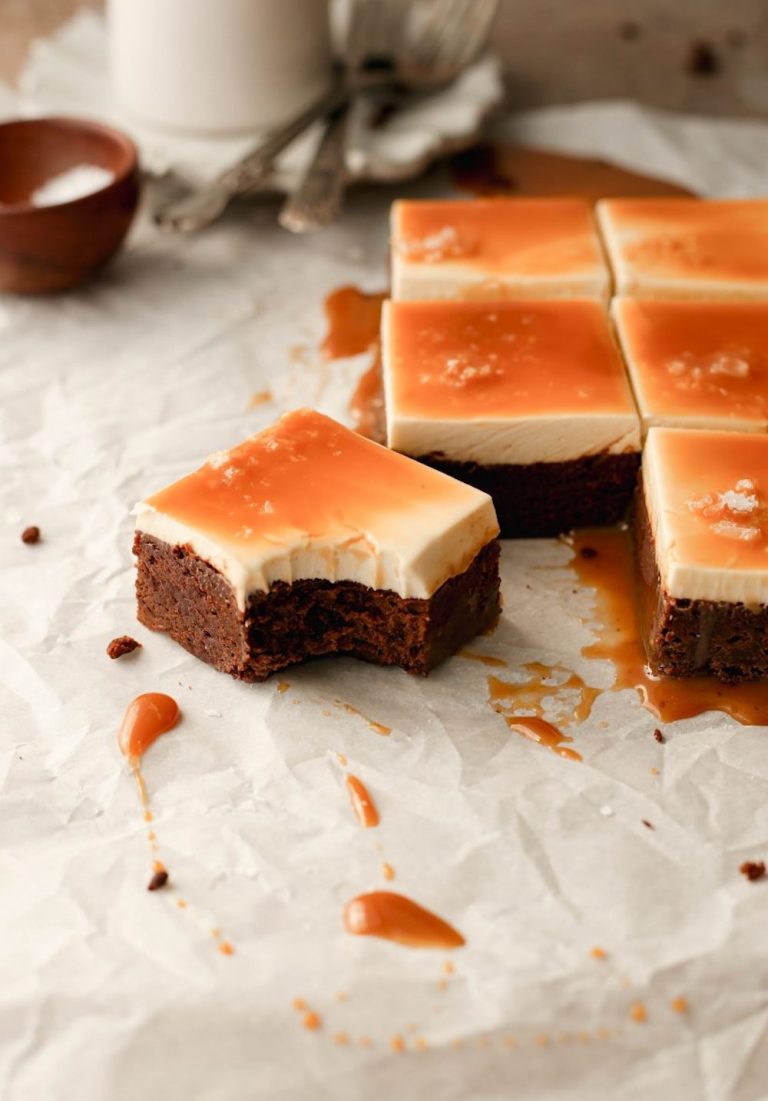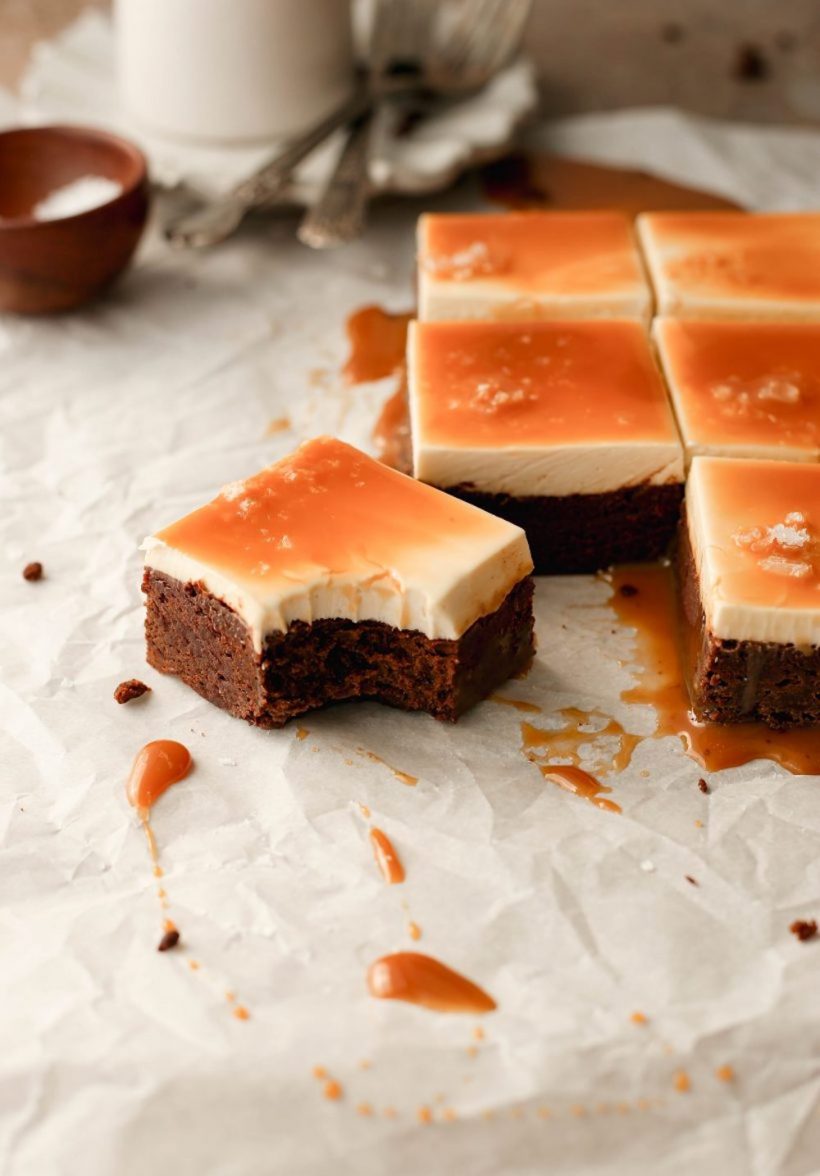 Salted Caramel Cheesecake Brownies
Why We Love It: If you're wanting to up your brownie game, look no further than these salted caramel cheesecake brownies. This recipe is one of the most fun things to bake because it brings in so many elements: the perfect fudgy brownie, a no-bake cheesecake layer, and the easiest homemade caramel. It comes together beautifully to create a sweet, salty, chocolatey dessert that you'll make again and again.
Hero Ingredient: The cheesecake layer is game-changing.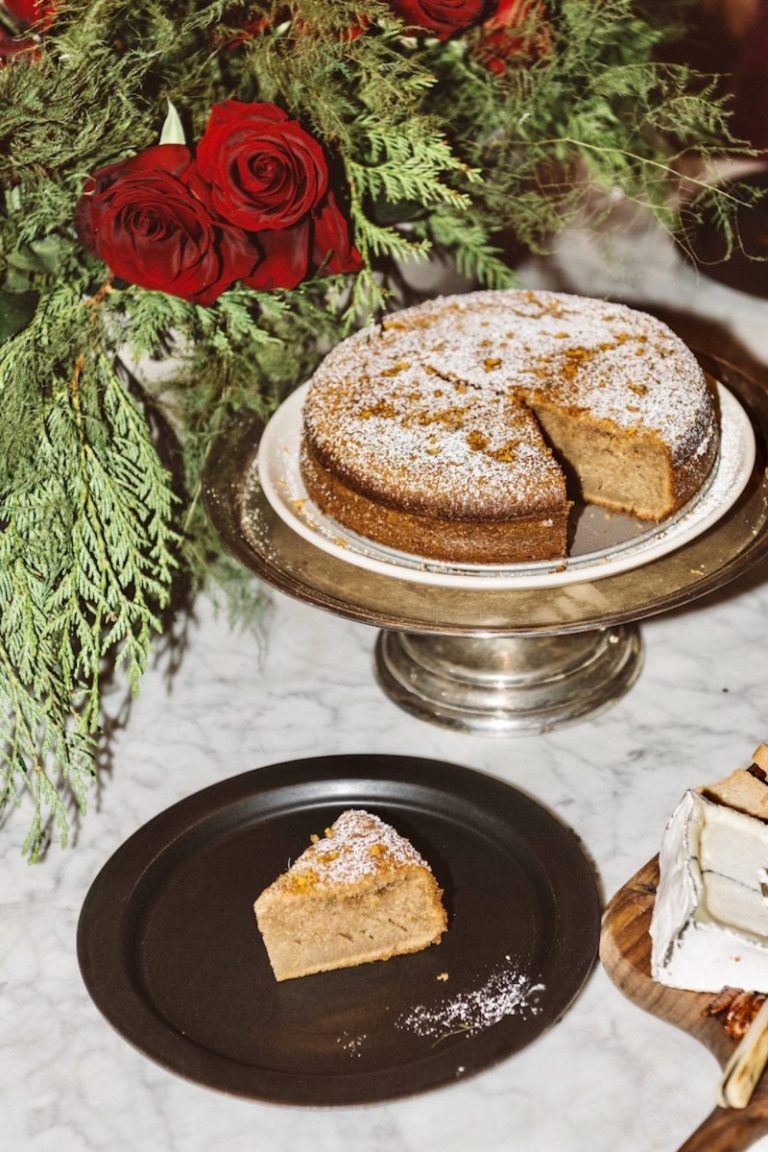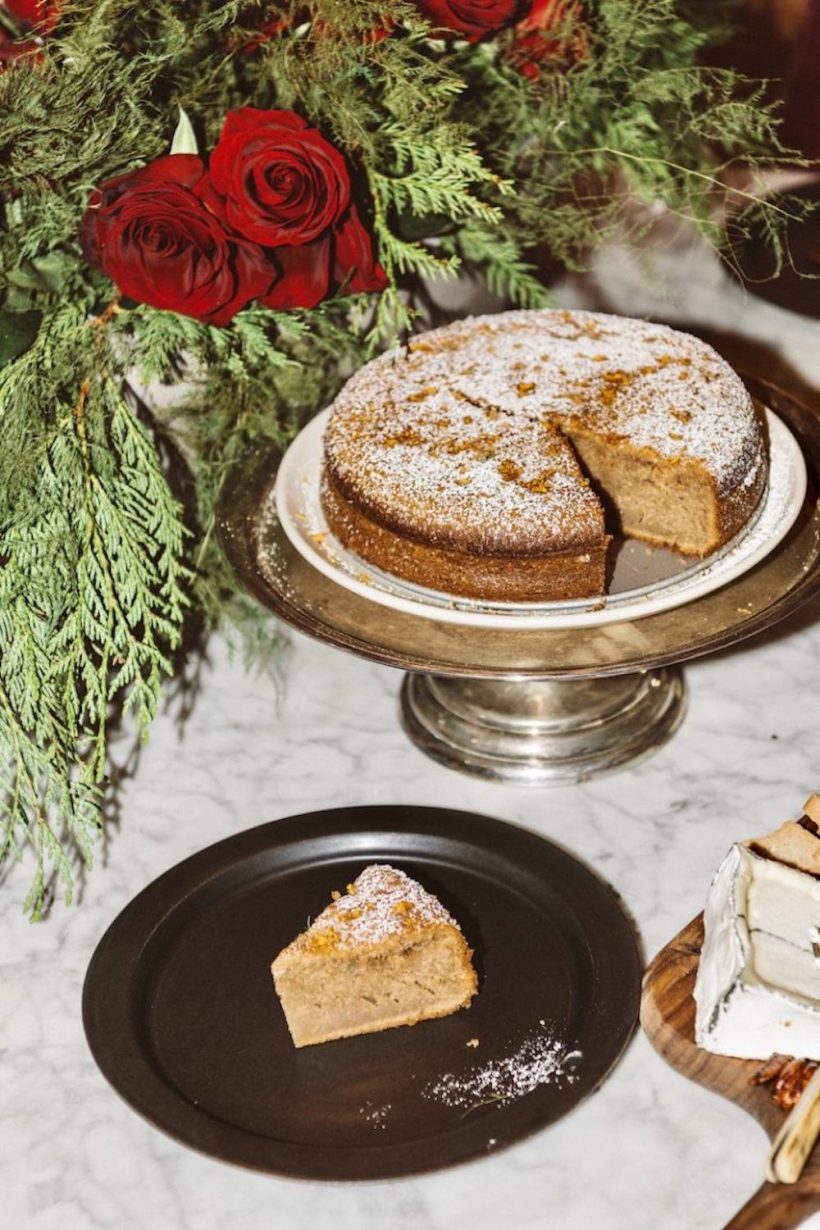 Mina Stone's Olive Oil Cake
Why We Love It: Olive oil cakes are a new addition to my favorite fun things to bake, and I don't know why I've waited so long to try them. This specific olive oil cake from Mina Stone is super simple, but so moist, citrusy, and delicious. While I'll eat this cake all throughout the year, the cinnamon and clove flavors make it perfect for your holiday parties. (It's never too early to start thinking about Christmas, right?!)
Hero Ingredient: Obviously olive oil.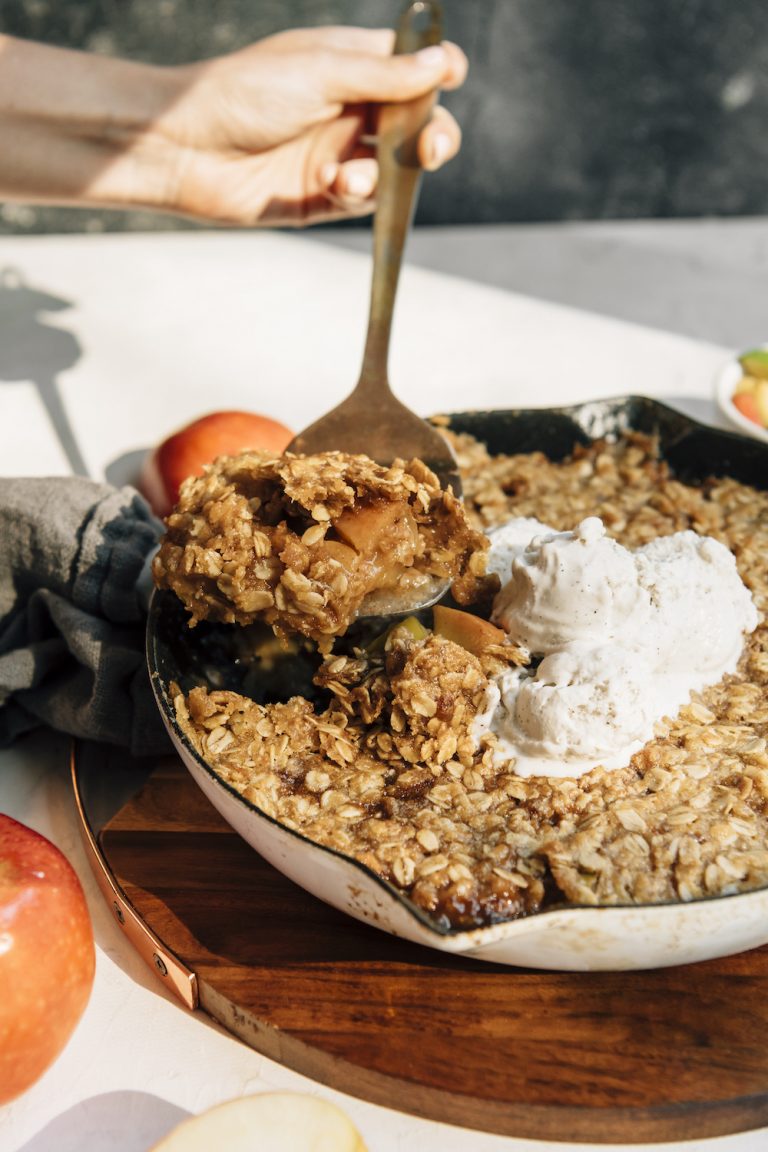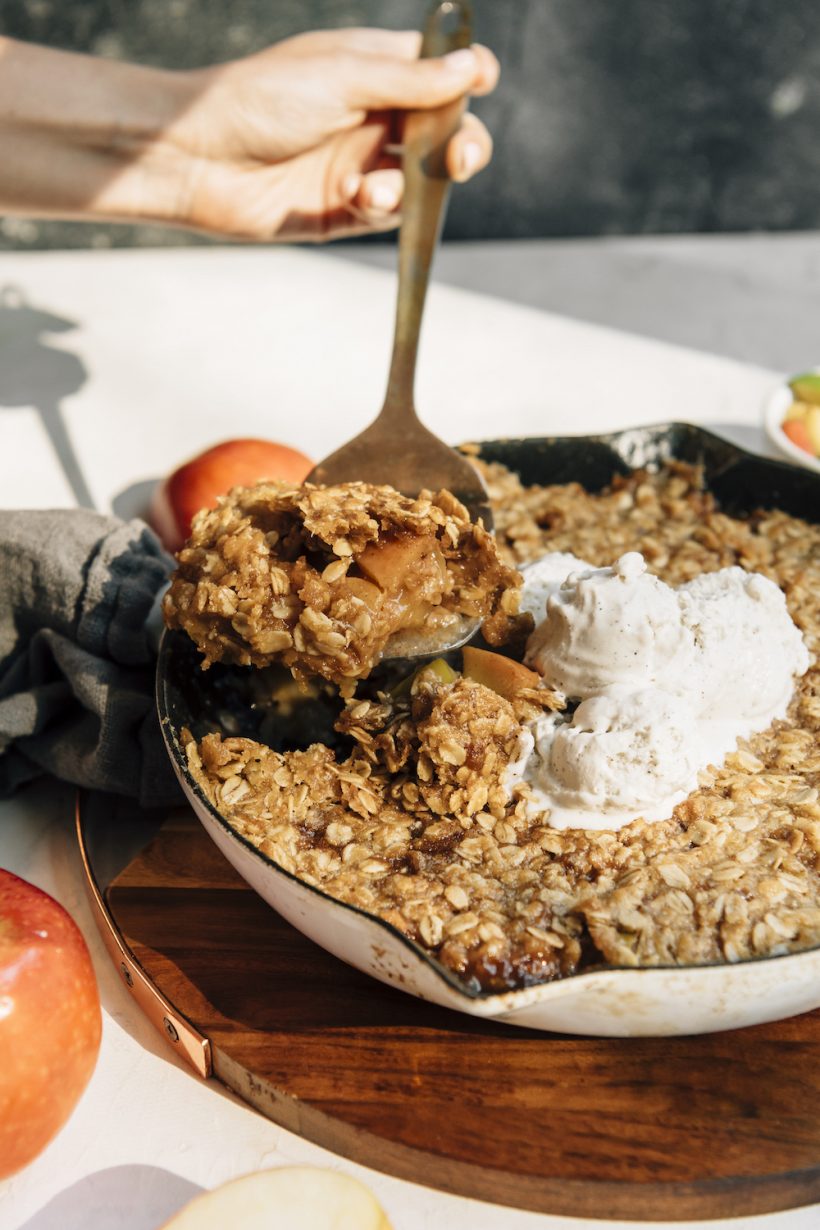 Brown Butter Bourbon Apple Crisp
Why We Love It: There's no better way to welcome fall into your kitchen than with this Brown Butter Bourbon Apple Crisp. It's a great transitional dish because while it's full of fall flavors, you can serve it with a cold scoop of ice cream, and still enjoy it on a warm evening. You can customize the dish with different fruits, but whatever you do, don't skip the brown butter. The richness that it brings and the way it complements the apple, oat, and cinnamon is to die for.   
Hero Ingredient: Bring on the brown butter.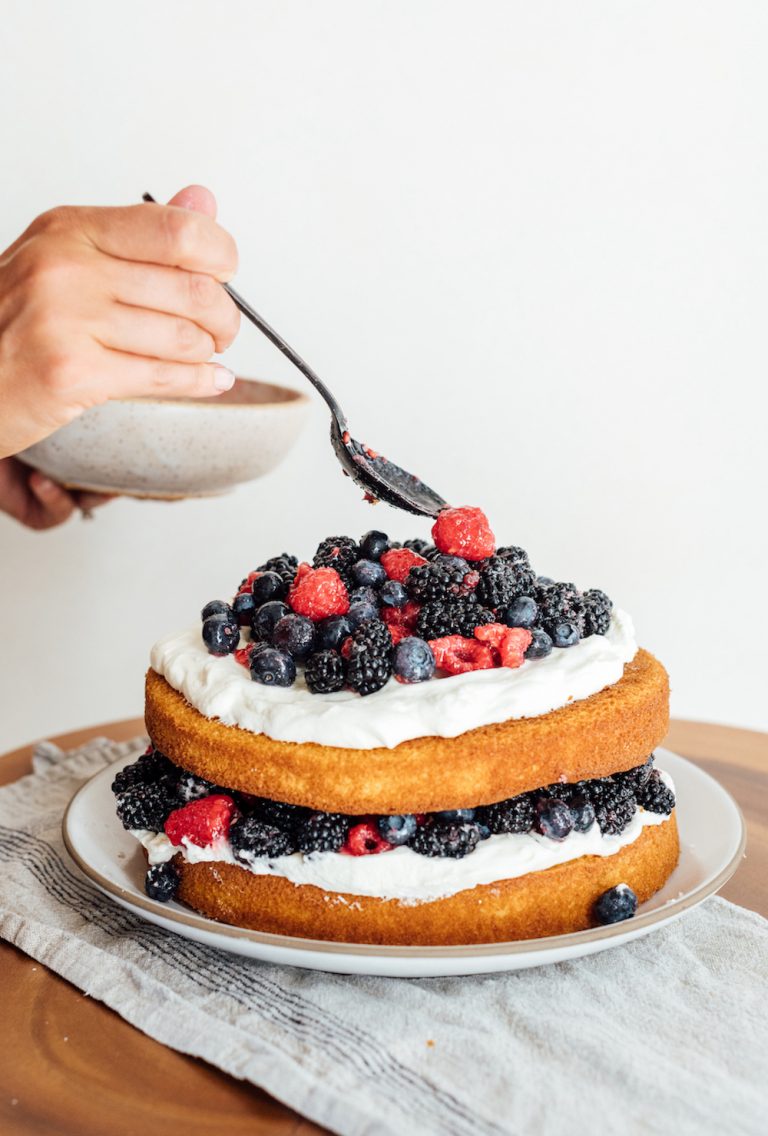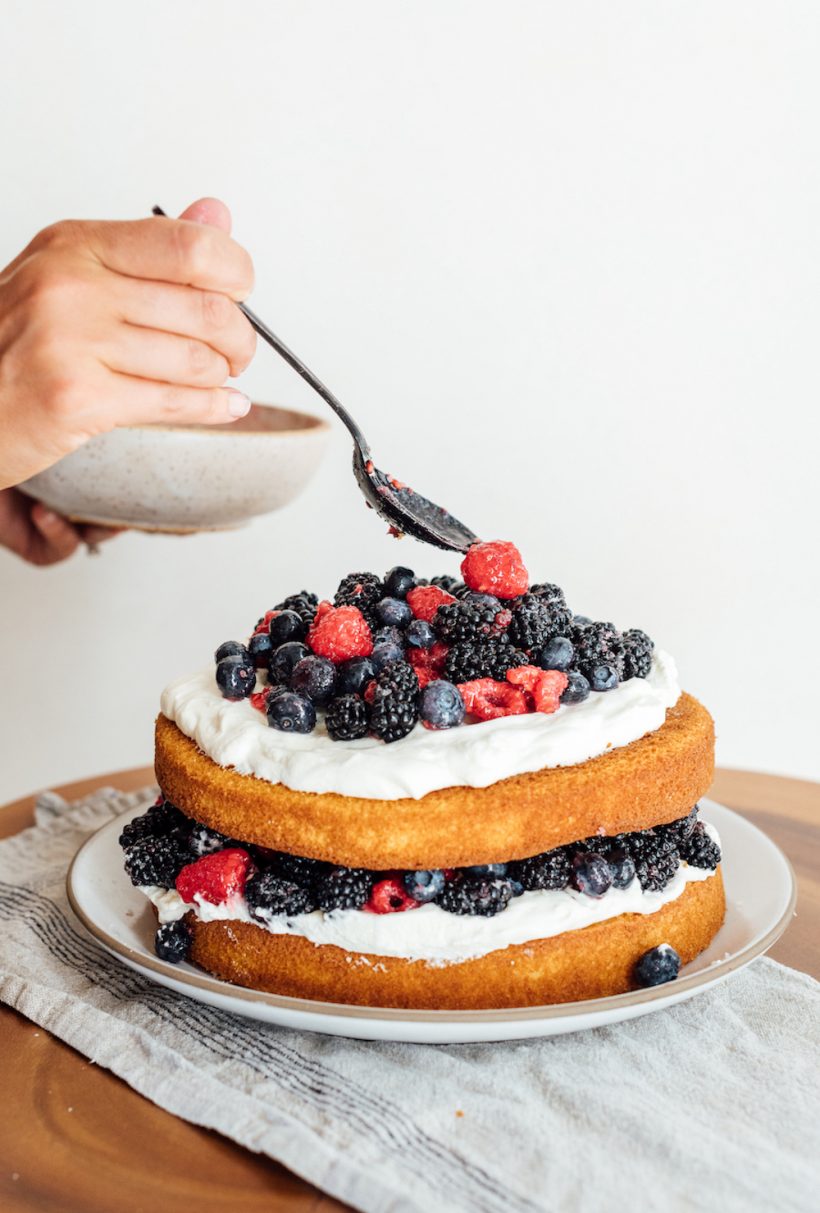 Berries & Cream Layer Cake
Why We Love It: I made this cake for a Labor Day party last year, and my friends still talk about how good it was. It was simultaneously one of the easiest desserts I've ever made and one of the most raved about. I love that you can really put in as much or as little effort as you want, and the results will be the same. For the cake, you can either bake it from scratch, from a mix, or buy one pre-made. The same goes for the whipped cream. The point is, no matter how you go about building the components of this cake, the flavor satisfies every time. 
Hero Ingredient: The whipped cream has me whipped.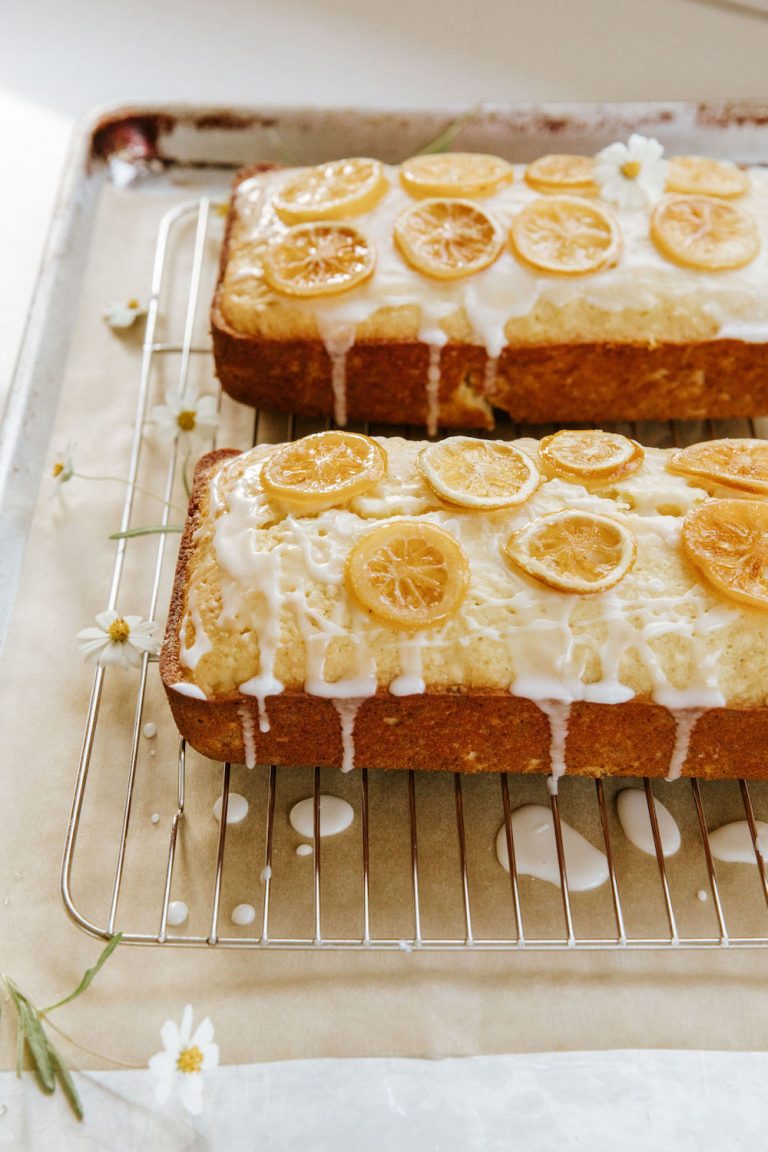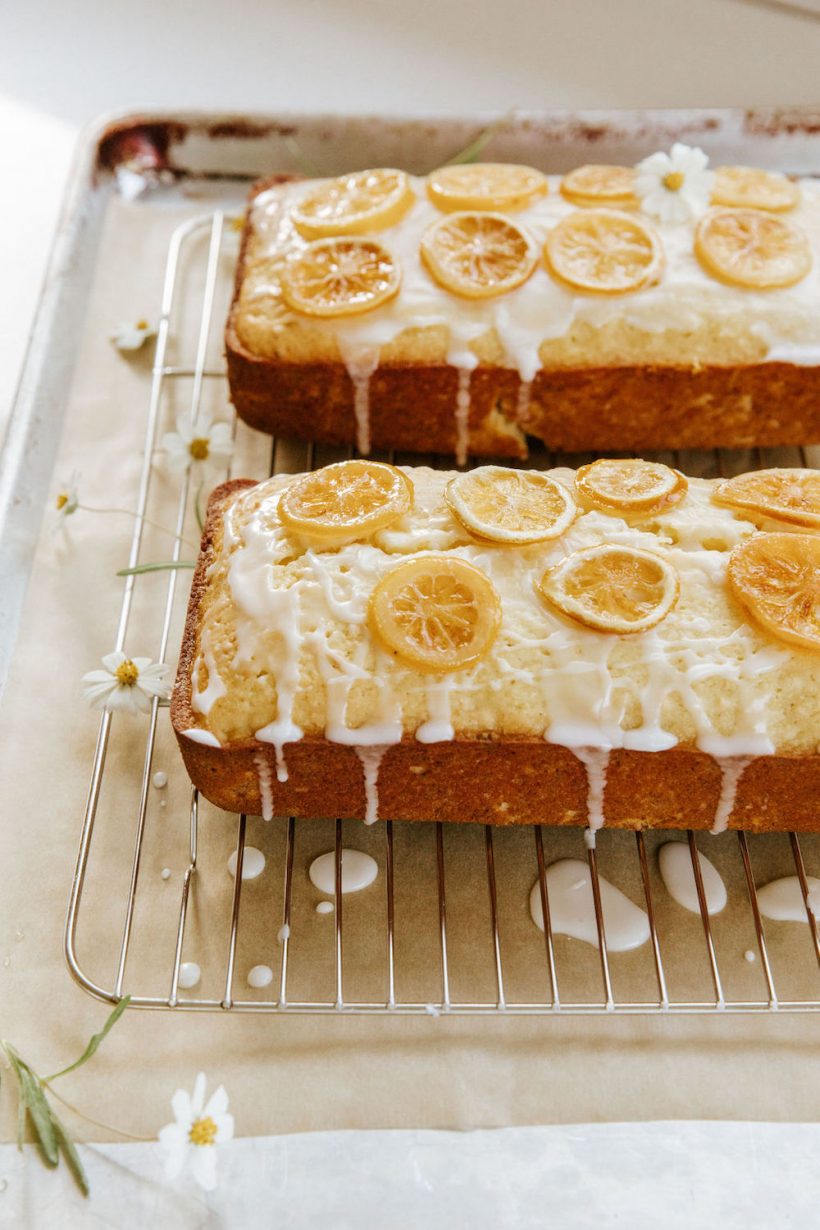 Lemon Ricotta Poundcake with Candied Lemon Slices
Why We Love It: I'm a sucker for anything that boasts this lemon ricotta combo. From pancakes to pasta, the flavor pairing never gets old. Not only is this cake one of my favorite fun things to bake, but this recipe also teaches you how to make homemade ricotta, which is a skill I now brag about all the time. (It's easier than you'd think!) 
Hero Ingredient: The homemade ricotta is a lotta fun.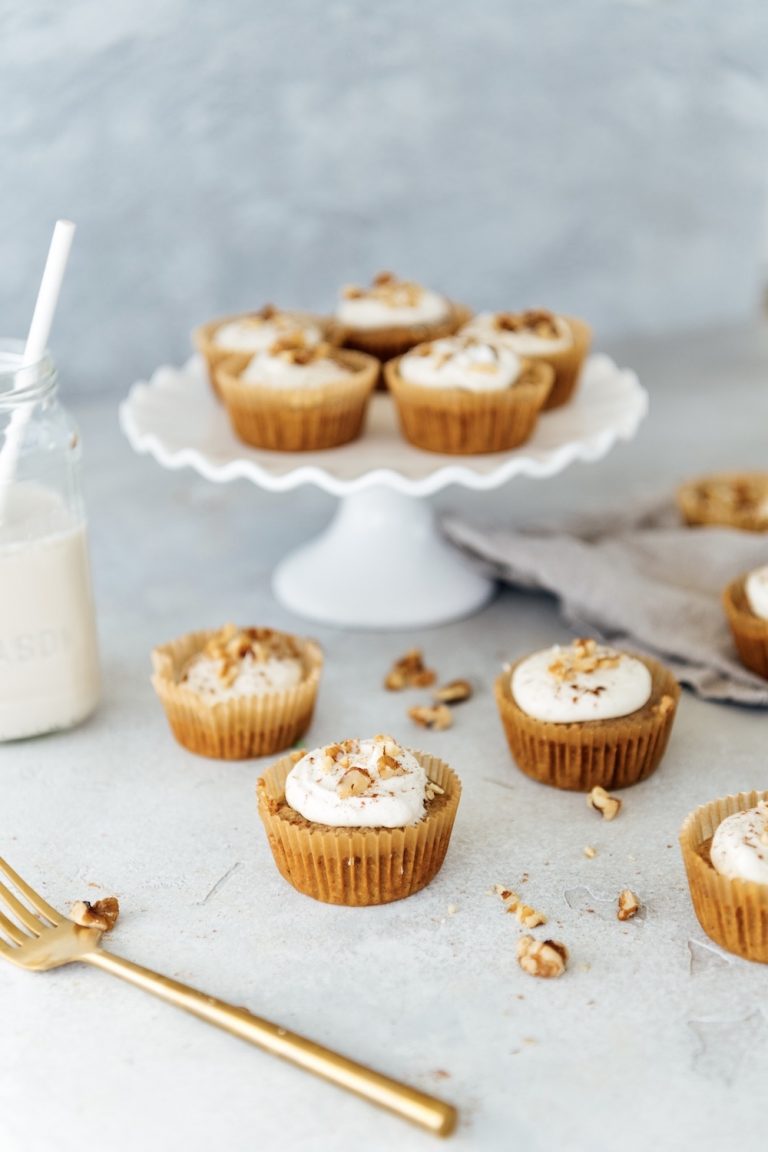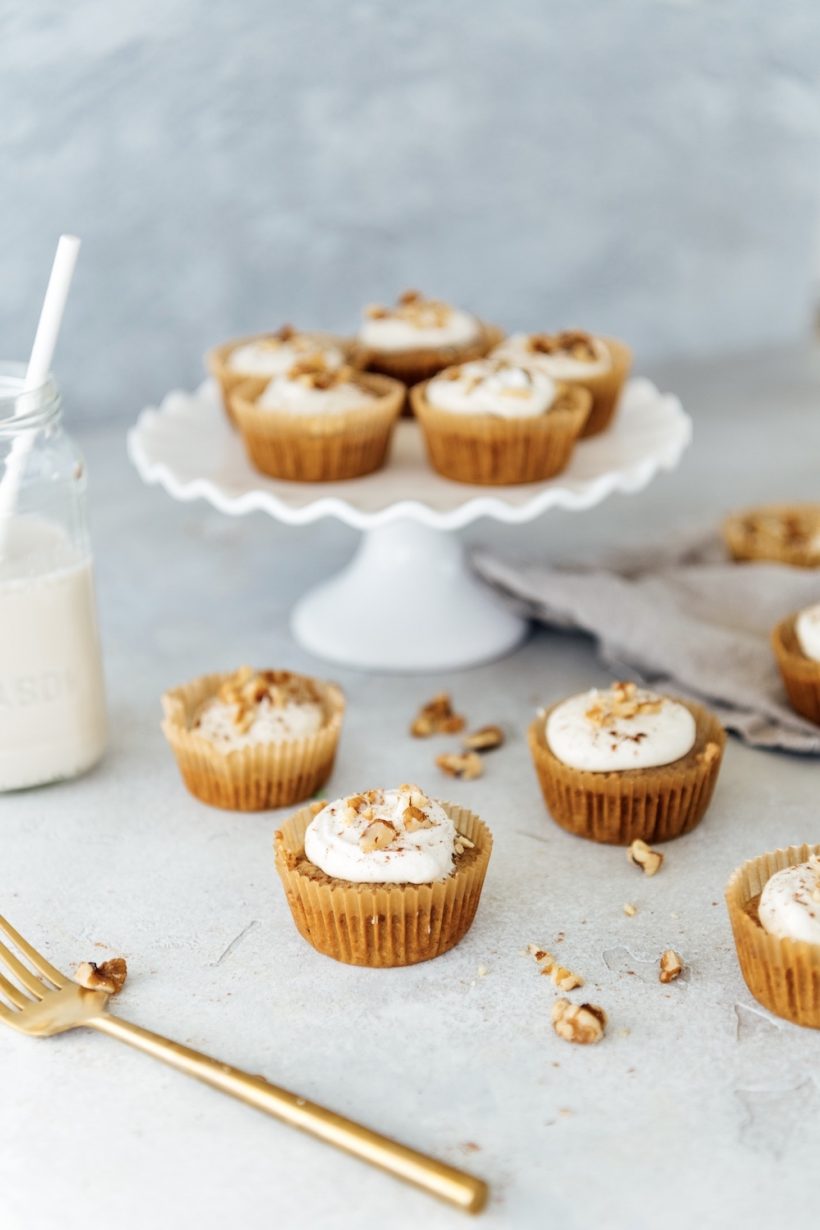 Gluten Free, Vegan Carrot Cake Cupcakes
Why We Love It: I can and will eat carrot cake recipes all year long. These gluten-free and vegan carrot cake cupcakes are one of my go-to's and one of the most requested recipes that I make. Last Easter, I made them in a mini cupcake tin, and they turned out to be the cutest, bite-sized dessert.
Hero Ingredient: You'll never not add vegan butter to store-bought icing again.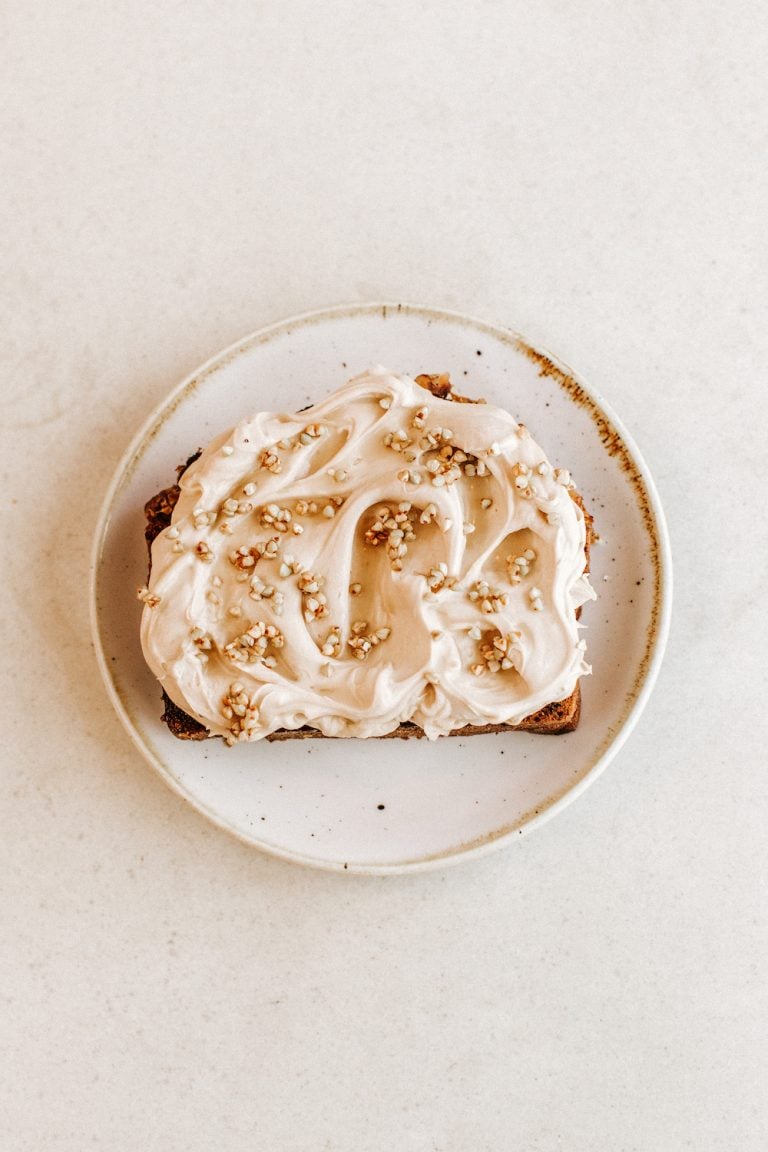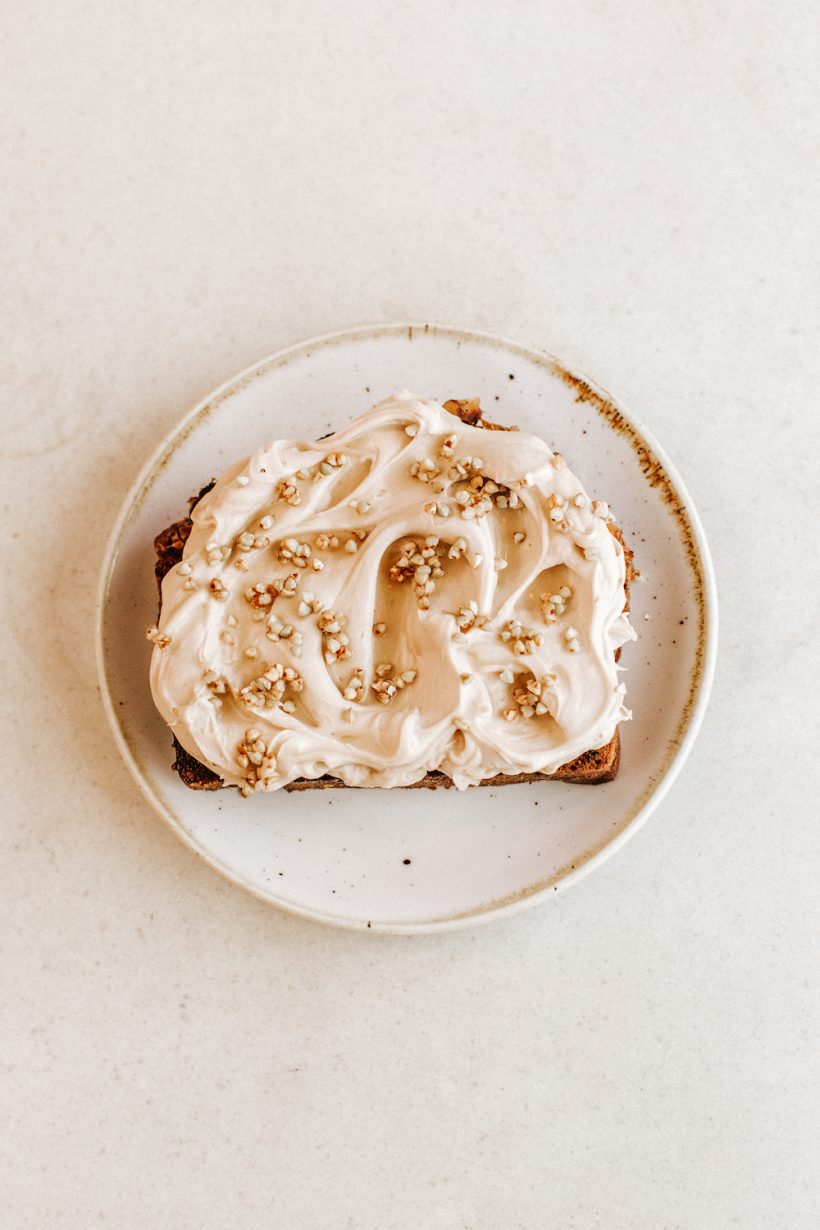 Two Hands NYC Banana Walnut Bread With Espresso Mascarpone
Why We Love It: I love a recipe that can be eaten for both breakfast and dessert. This twist on banana bread is an Austin favorite at Two Hands and now a family favorite at my house. The recipe for the bread is great on its own, but the simple espresso mascarpone elevates the dish and (warning!) makes it highly addictive.
Hero Ingredient: Finishing things off with a drizzle of honey goes a long way.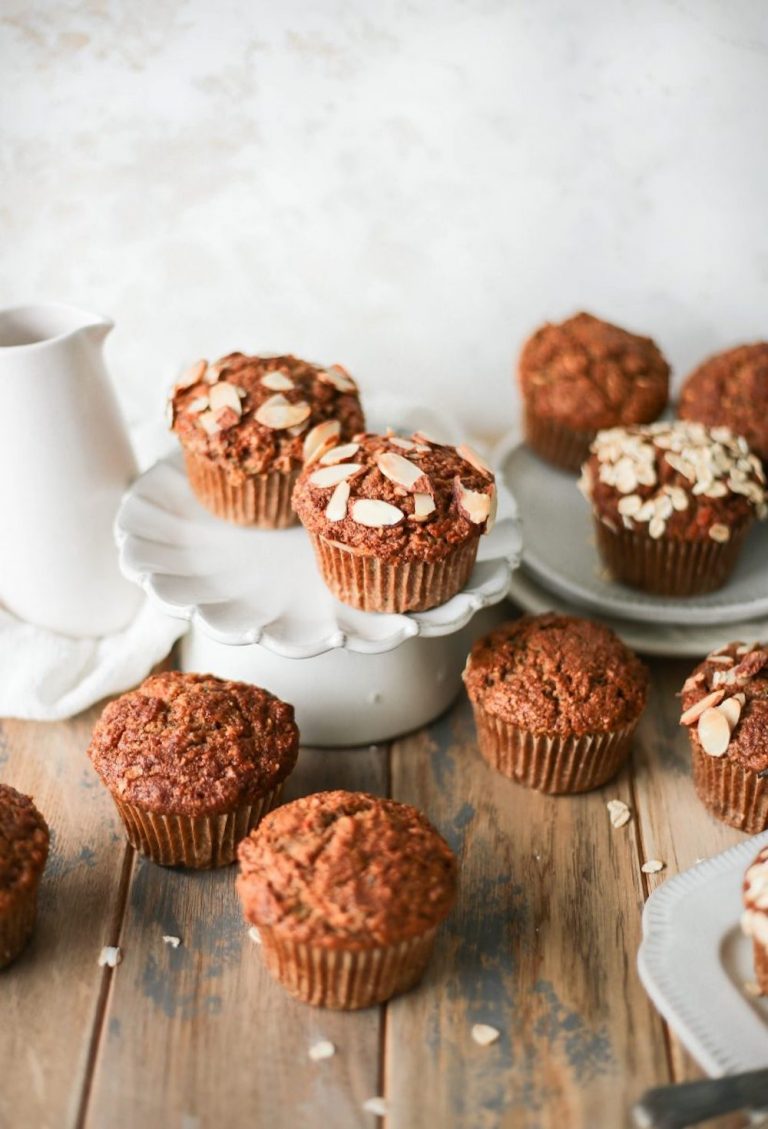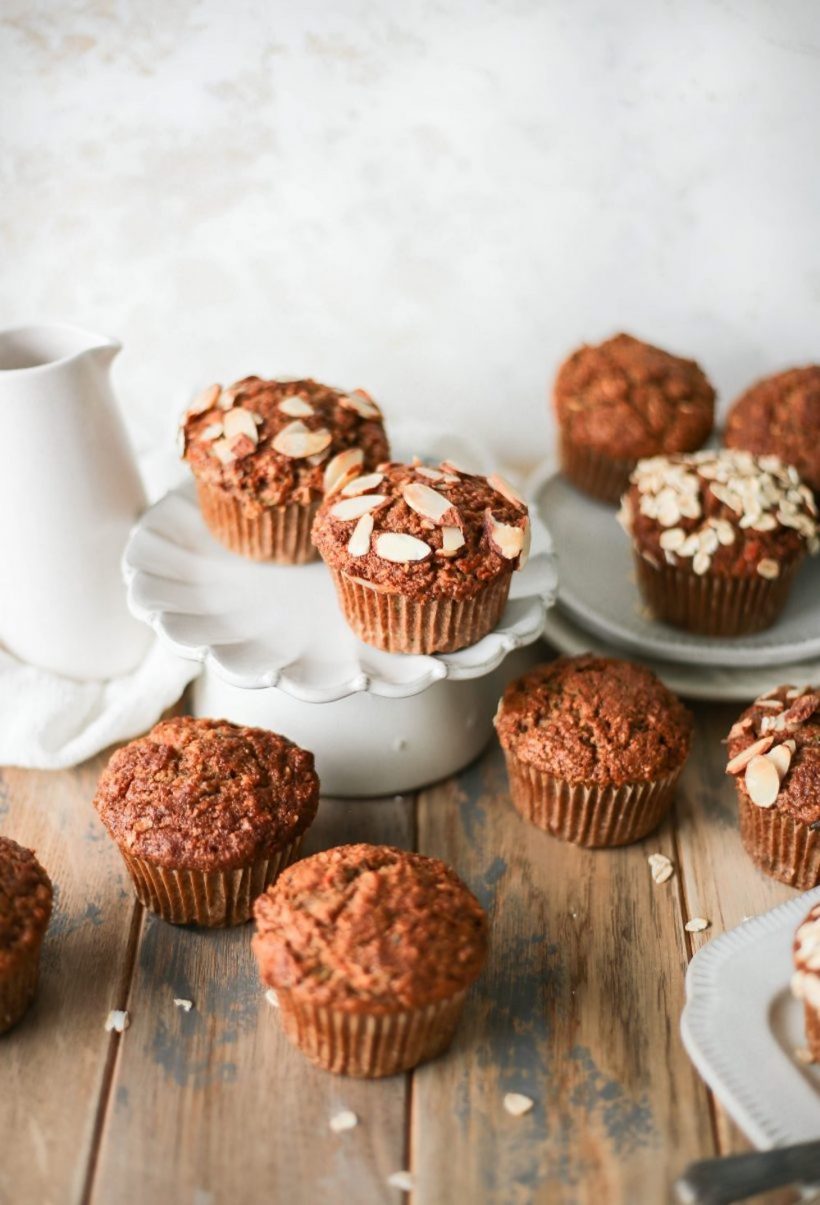 One Bowl Morning Glory Muffins
Why We Love It: The best way to start your day is with one of these Morning Glory Muffins. They satisfy your sweet tooth just enough but are also packed with oats and grated fruits and veggies to give your day a healthy start. Bake a batch of these on Sunday and look forward to treating yourself to a deliciously healthy muffin every day of the week.  
Hero Ingredient: The super sneaky veggies bring moisture and plenty of vitamins to these unassuming delights.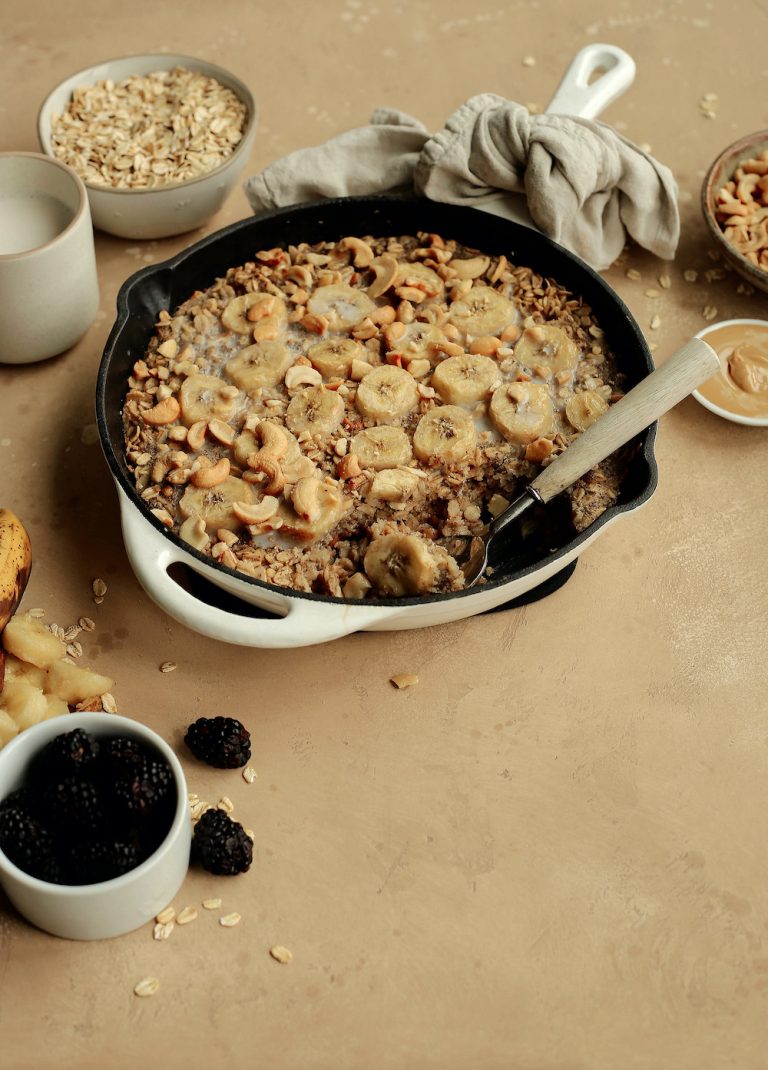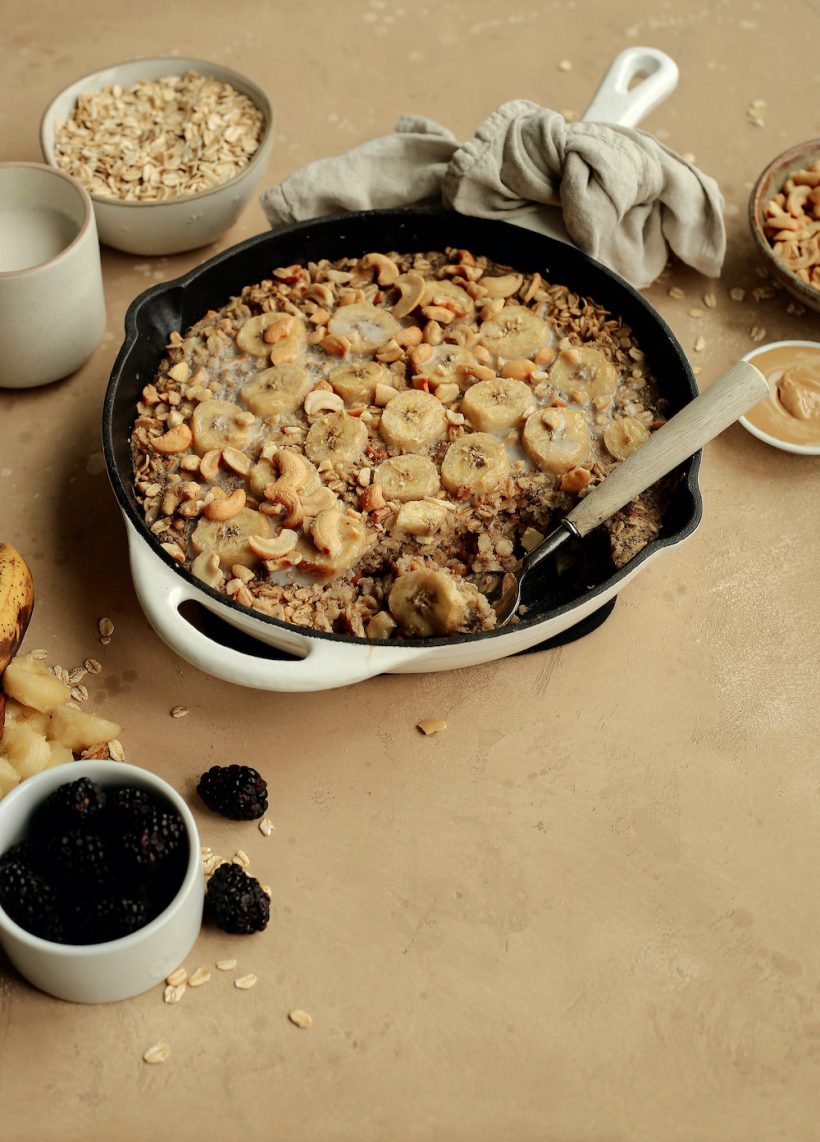 One Bowl Baked Banana Cashew Oatmeal
Why We Love It: Let's be honest: I am not a morning person. No matter how much I wish I didn't, I tend to roll out of bed 10 minutes before I'm supposed to head out the door. Thus, this baked oatmeal recipe is not only fun to bake, but it's a morning lifesaver, too. It's a pre-made breakfast that's nutritious, delicious, and perfect for meal prep or serving a crowd on a weekend.
Hero Ingredient: Peanut butter, please!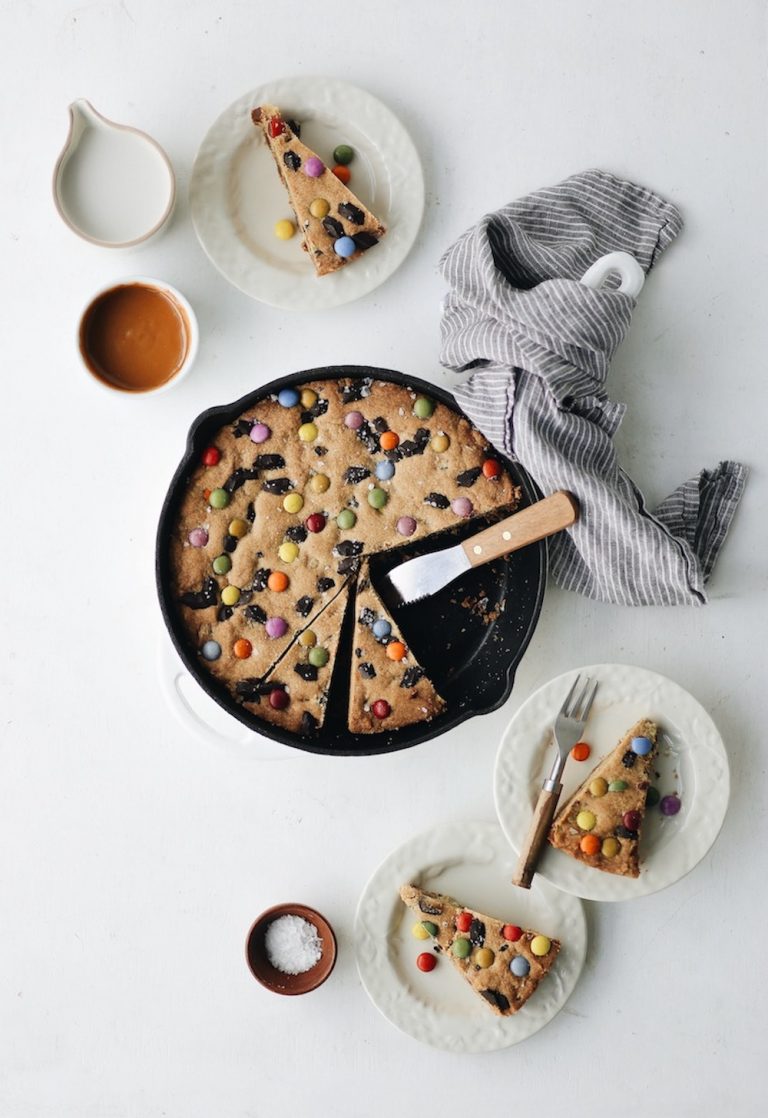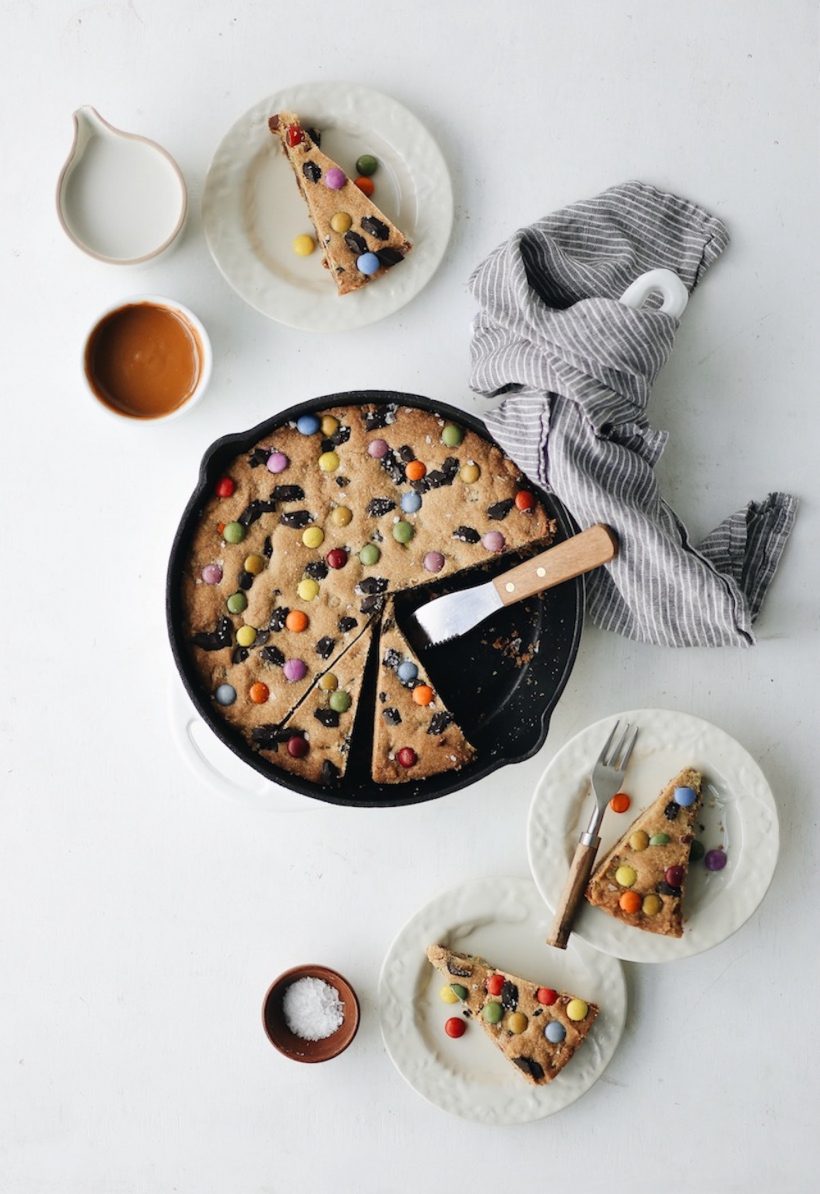 Cast-Iron Skillet Chocolate Chip Cookies
Why We Love It: All fun things to bake should also be this fun to eat (and clean up!). This cookie skillet is made in one bowl, then baked and served from a single skillet. Simplicity aside, it's also so unbelievably good. I prefer to eat it straight out of the oven topped with ice cream so that it's warm, gooey, and delicious.
Hero Ingredient: M&M's forever and ever.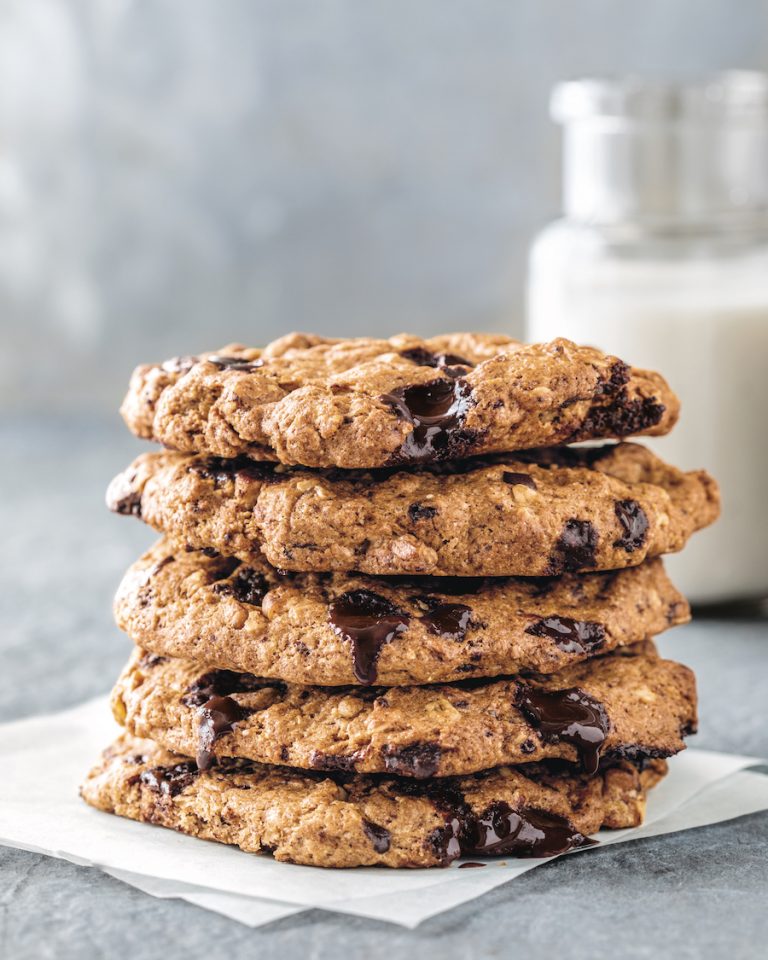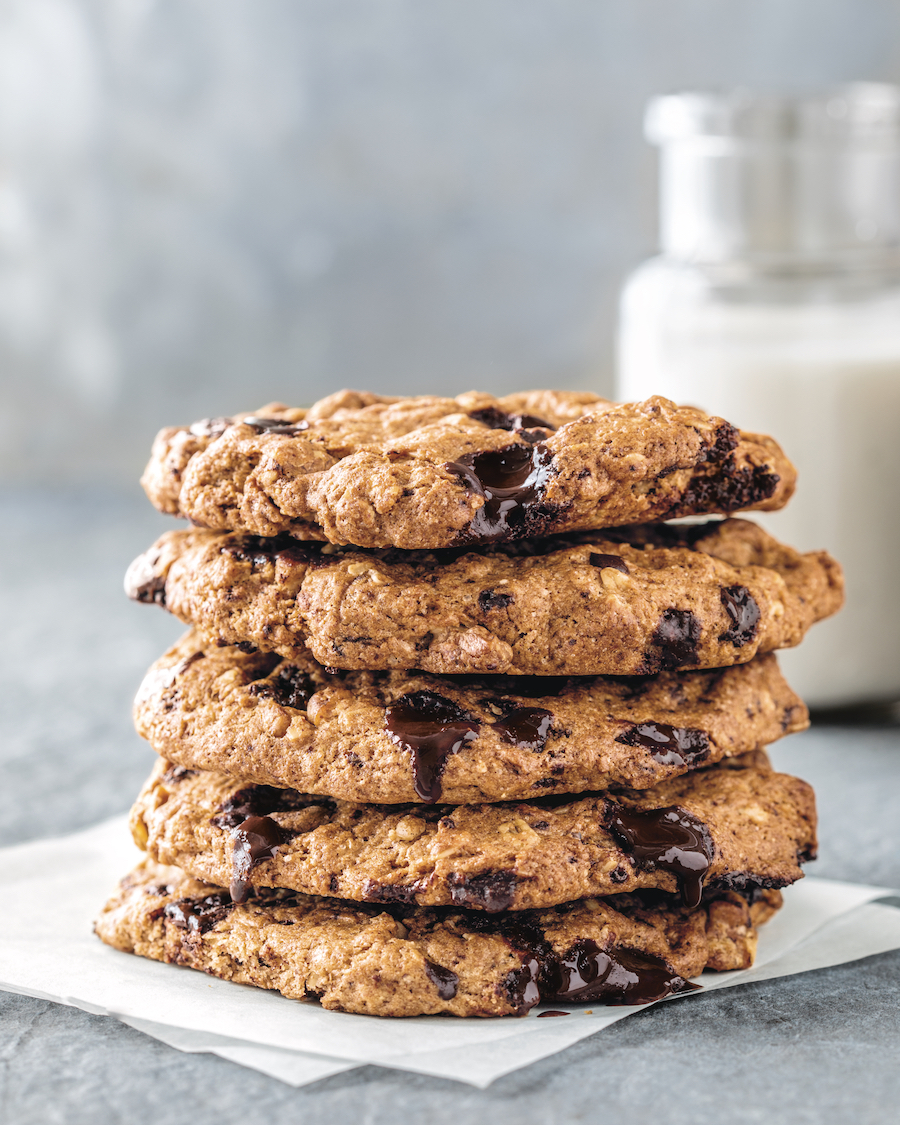 Vegan + Gluten-free Chocolate Chip Cookies from Café Gratitude
Why We Love It: This GF and vegan cookie recipe is one to save because it's something everyone can enjoy. From your friend with a food sensitivity to your kids with sugar cravings, I dare you to find someone who has a negative thought about these chocolate chip cookies. They have a perfectly chewy, moist texture and are made with whole ingredients you can feel good about eating. 
Hero Ingredient: I'm very generous with the vegan chocolate chips (because why not?).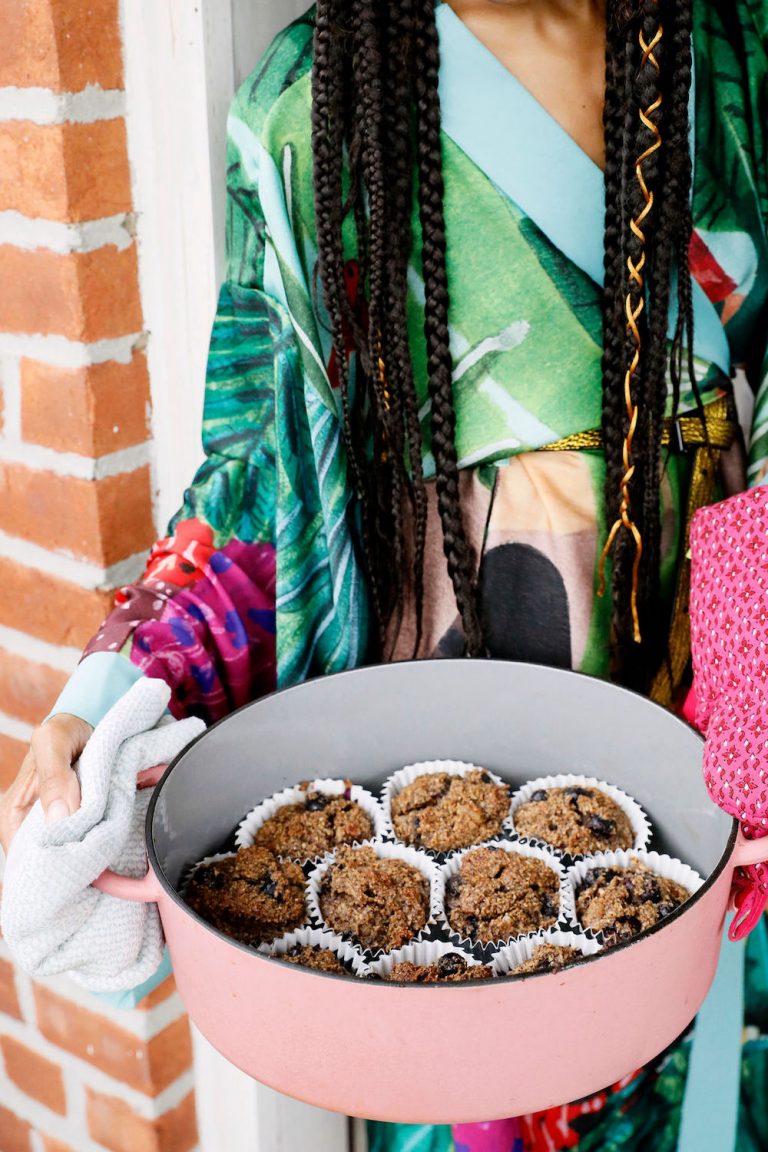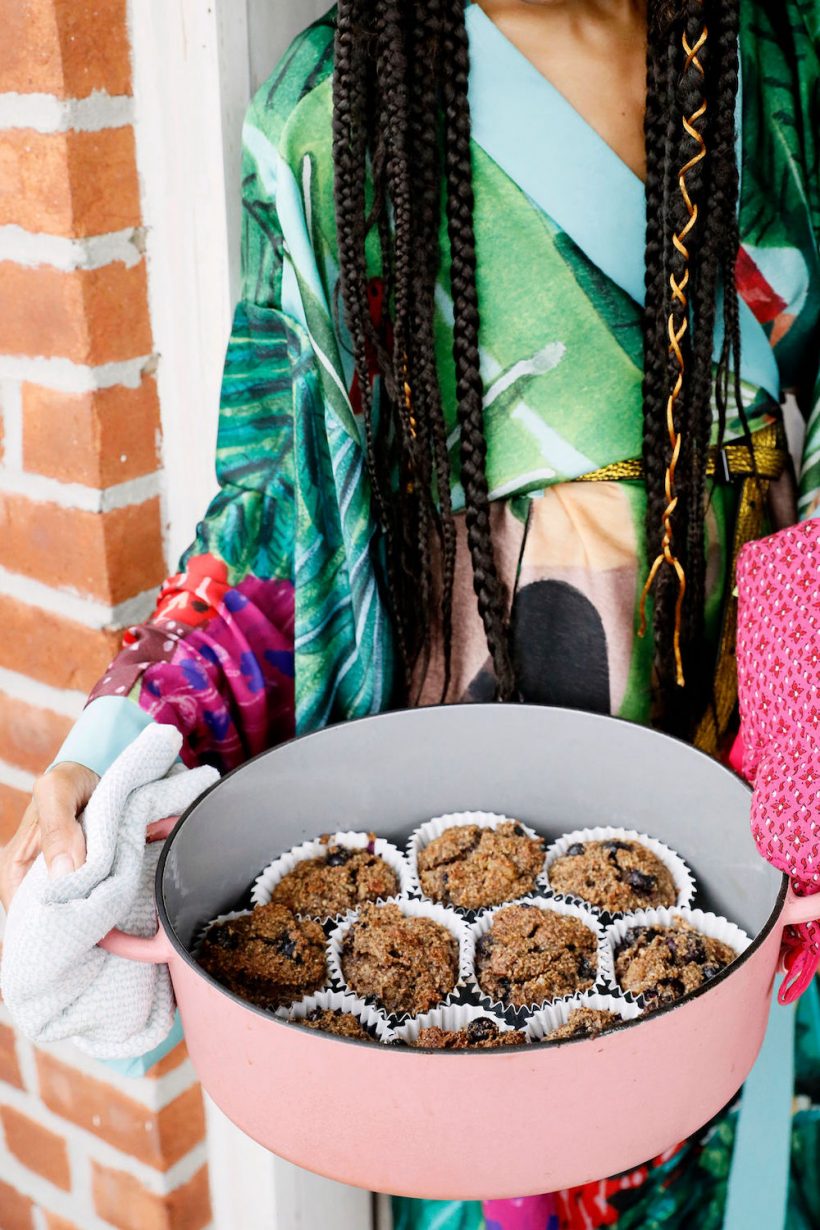 Lani's Blueberry Power Muffins (Gluten & Dairy Free)
Why We Love It: These blueberry muffins are honestly a healthy excuse to eat cake for breakfast. They are gluten- and dairy-free and are delicious for a grab-and-go breakfast, afternoon snack, or even a dessert. I love that they pack in pecans for some extra nutrients, making these more filling than typical blueberry muffins.
Hero Ingredient: Pecan power.