[ad_1]

Summer is the season of simplicity, snacking, and sipping. Sure, the alliteration sounds good, but there's plenty of substance to back it up. Along with streamlined meals and go-with-the-flow days are plenty of chill, fruity, and refreshing drinks to accompany all the best warm-weather moments (gatherings, dinners, and backyard BBQs included).
In winter, I'm in constant pursuit of a cozy beverage. Coffee in the morning, teas to warm up my afternoon, and a full-bodied red that pairs perfectly with whatever comfort-oriented meal I'm making that evening. But as someone who's closely attuned to the weather's ebbs and flows—and the corresponding shifts of the seasons—when things start to heat up in the spring and summer, my palette changes along with it.
Featured image by Sara Prince.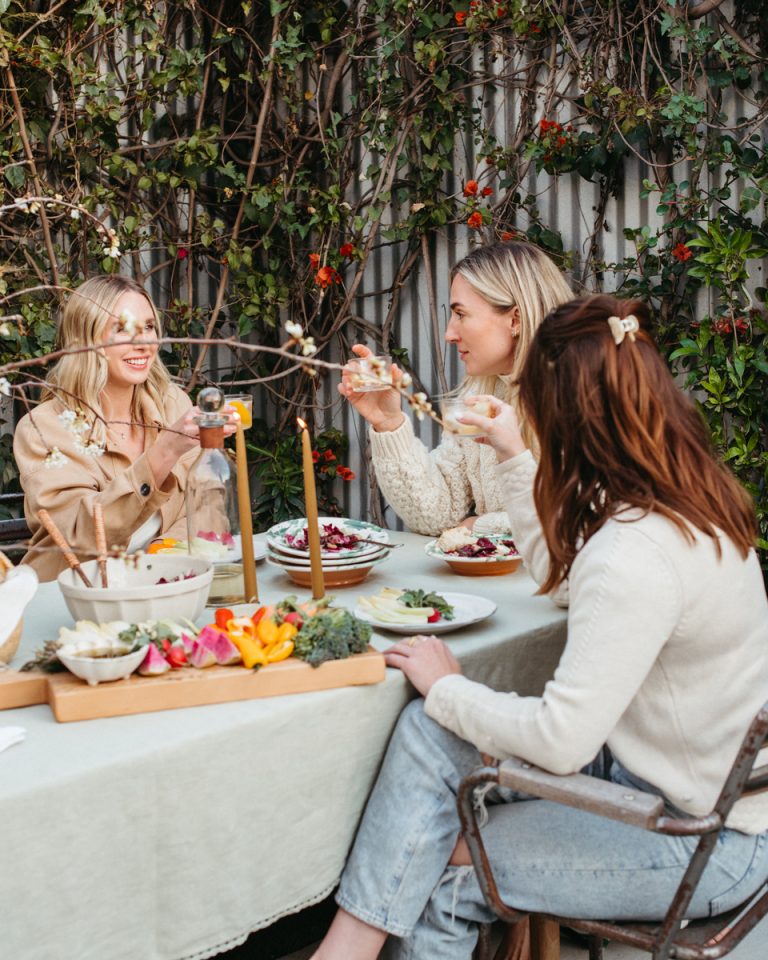 With the longer days come cravings for all that is light, fruity, and fresh—both in the drinks I savor and the meals I devour. And while I can't get enough of my chilled rosé, when I want something more inventive, these are the refreshing drinks I turn to. Without further ado, I've rounded up all the best-enjoyed-poolside sippers of the summer. Trust me: the hydrating, quenching, and nuanced options abound. Because while water is all well and good, it's time to turn up the flavor.
12 Refreshing Drinks That up the Ante on Summer Sippin' Fun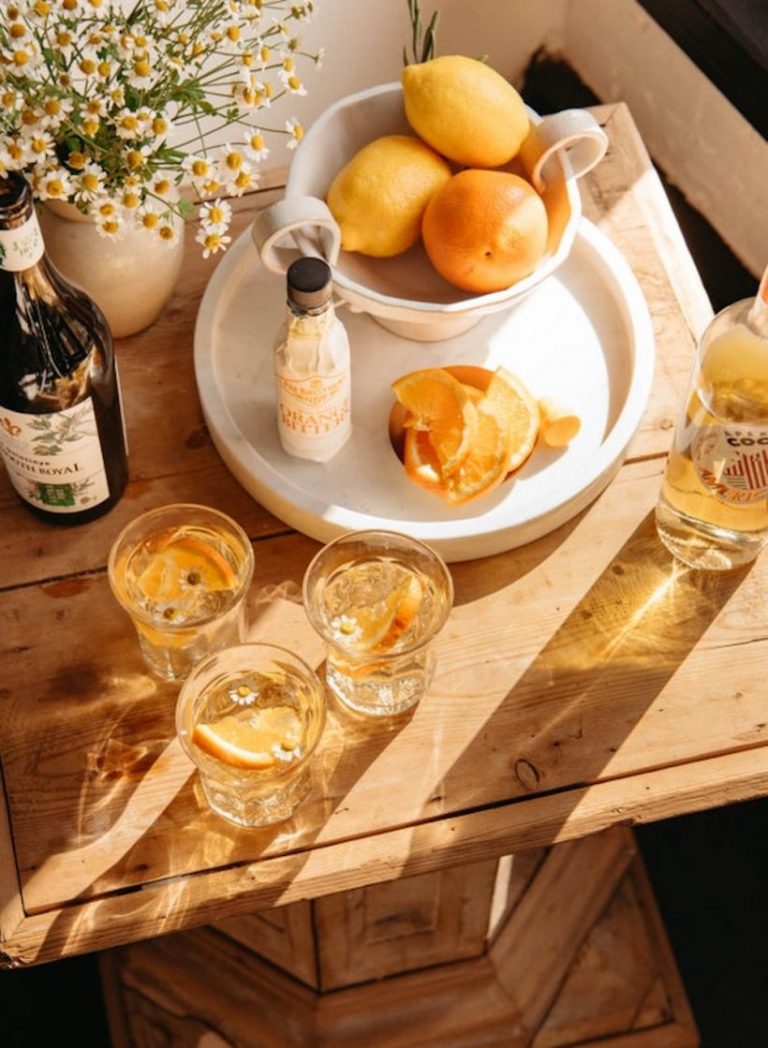 Cocchi Americano Spritz
Why We Love It: I love a classic cocktail with a modern twist. Italian drinks have a way of becoming the "it" sippers of the summer, and I'm predicting it now: Cocchi Spritzes are about to ignite the next Aperol craze. Dry vermouth, orange bitters, and a citrus slice for garnish. What's not to love (or fall absolutely head-over-heels in love with?).
Hero Ingredient: Slices of orange and lemon peel add visual interest and a citrusy kick.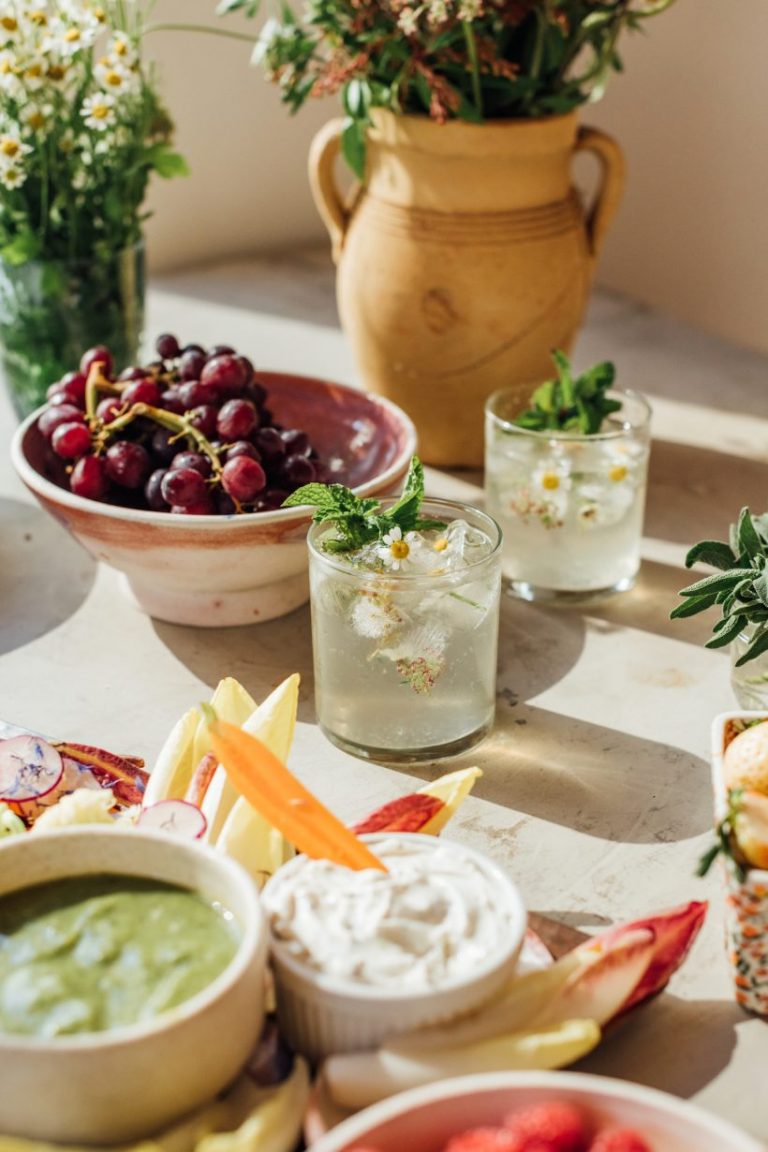 Elderberry Spring Cocktail
Why We Love It: While the Elderberry Cocktail is posited as a springtime sipper, I'm of the opinion that it should be enjoyed all throughout the warmer months. It strikes the perfect balance of being a simple showstopper—elegant, but understated—and it gives a nice nod to the fresh, floral discoveries the summer season delivers.
Hero Ingredient: St-Germain has to be my favorite liqueur. If you're looking for something that makes itself known without being overpowering, I can't recommend its perfumy perfection enough.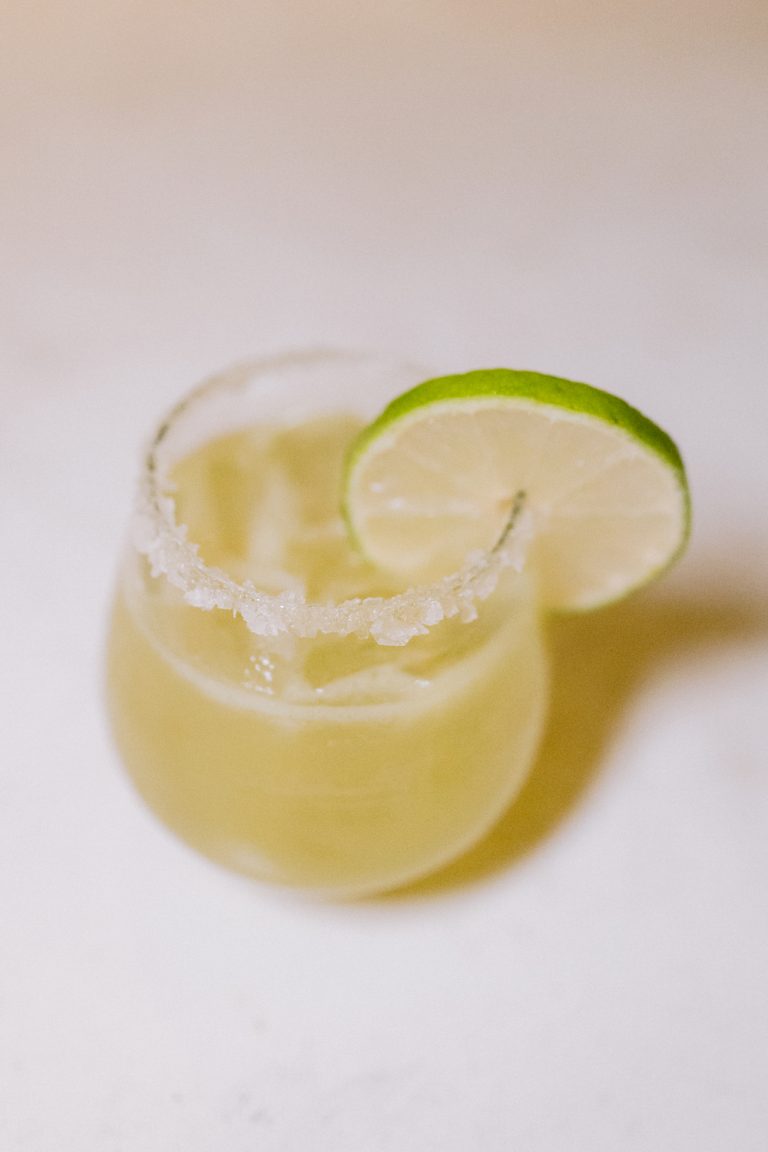 Garden Margarita
Why We Love It: As this article will prove (keep scrolling y'all), there are countless ways to make a margarita. And while the celery juice craze may have come and gone, this recipe is giving it a whole new life. It takes the concept and category of refreshing drinks to a new level of citrusy spice.
Hero Ingredient: I love a salted rim on my margarita—it perfectly punches up the zesty flavor the lime juice and mezcal deliver.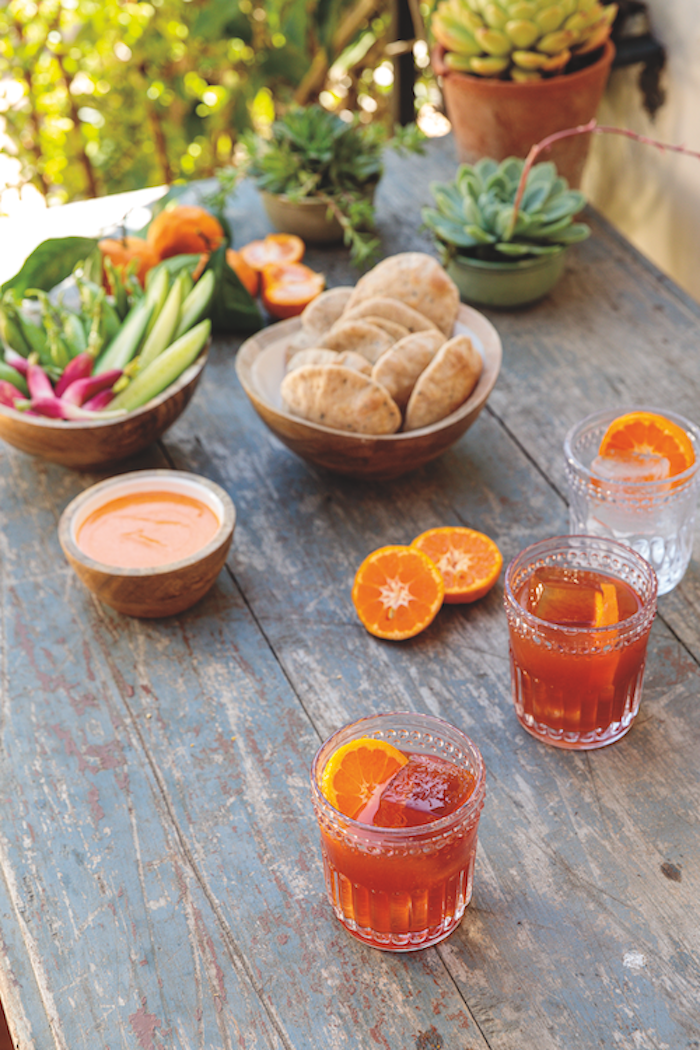 Blood Orange Margaritas
Why We Love It: As I said: endless ways to mix up a margarita. While I've been seeing more and more blood orange margaritas on menus all over, the combo still feels special and new. Maybe it's the color or perhaps it's the wonderfully sweet and tart bite. Whatever the case, this one's a winner for sure.
Hero Ingredient: While the flavor of blood oranges doesn't stray too much from the citrus' traditional zesty-sweet punch, it's special nonetheless. Get ready for a sip that's not quite as acidic, with a balanced and nuanced sweetness.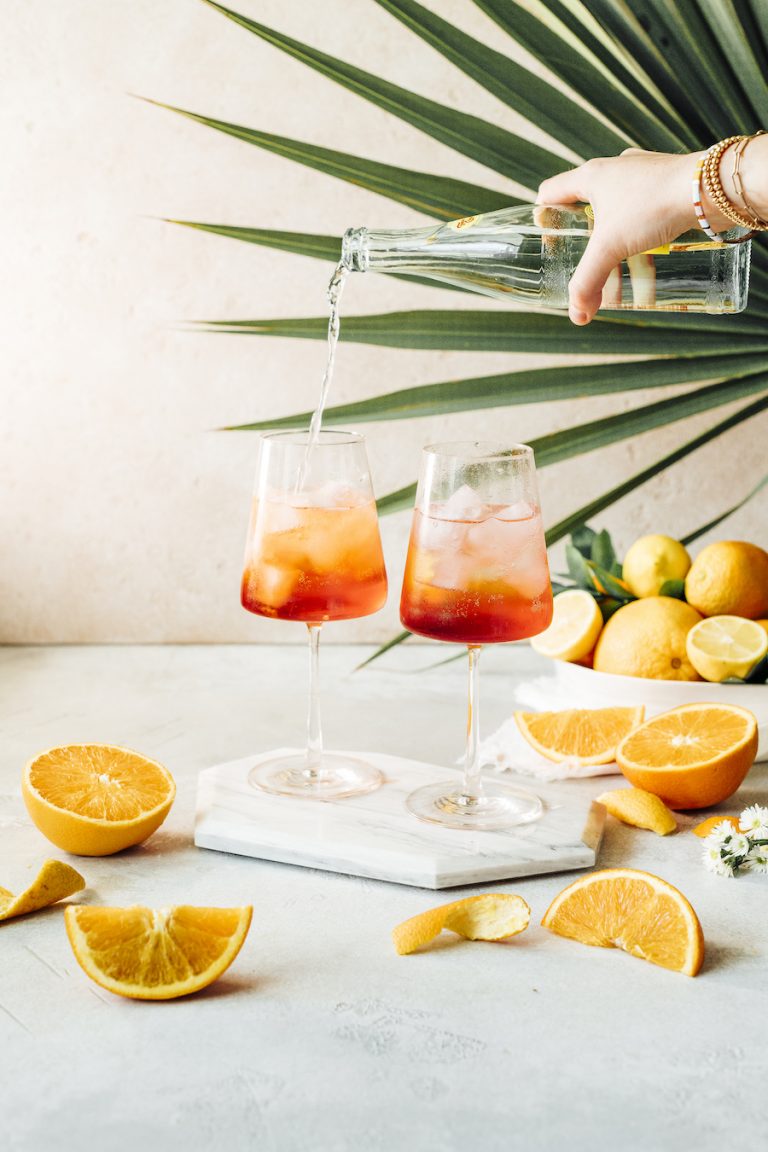 Classic Aperol Spritz
Why We Love It: The Aperol Spritz has been on our must-drink lists for years, and while I'd like to think of myself as being more inventive than following whatever's topping the trends, I have to admit: this is a summer staple for a reason.
Hero Ingredient: Aperol is fruity but bitter, citrusy but smooth. In other words, its addition gives us one of the best refreshing drinks in the game thanks to its perfectly balanced, crave-able flavor.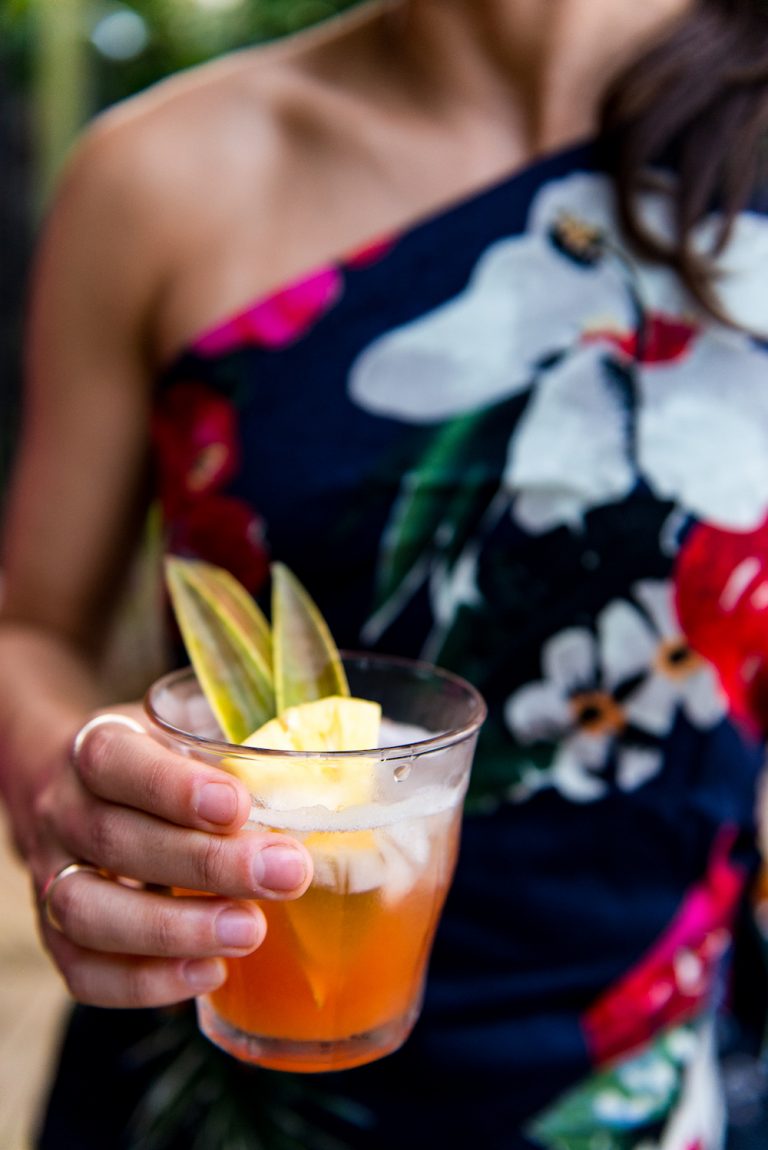 The Sea Bird
Why We Love It: The name of this drink alone inspires easy-breezy summer memories. The Sea Bird is refreshing and light, evoking the energy of a bright but laidback summer day. As Jennifer Fiedler, the drink's creator notes, the Sea Bird "is a riff on the tiki drink, the Jungle Bird." A pink drink for summer? Yes, please.
Hero Ingredient: Pineapple juice provides the ideal summery vibe.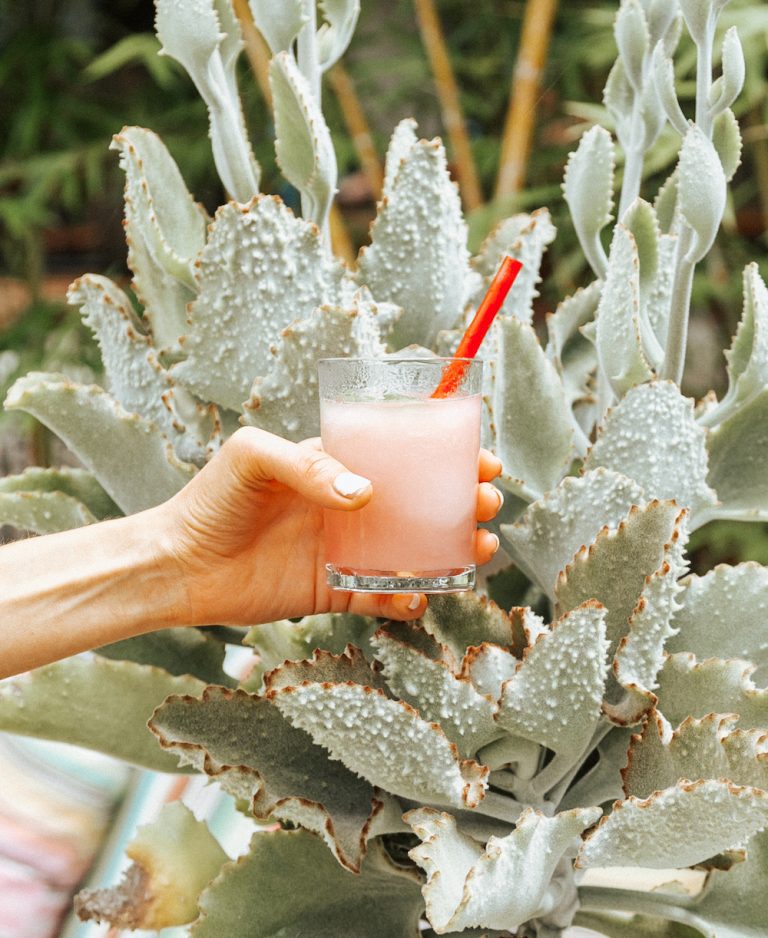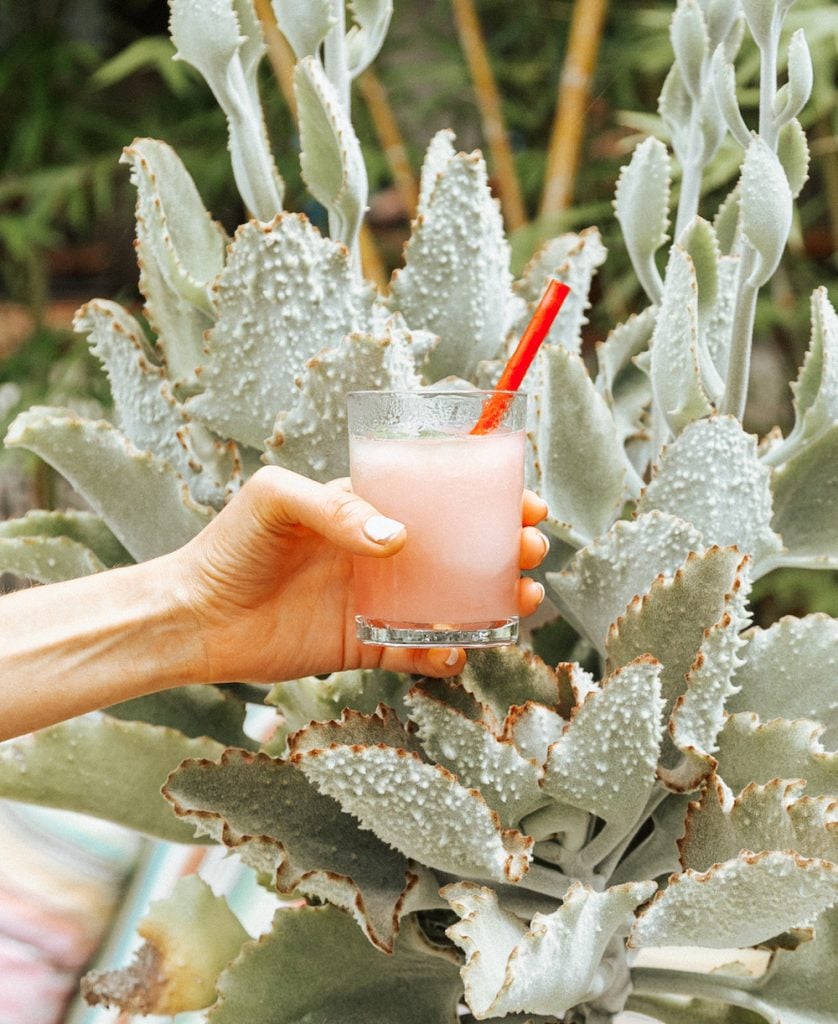 Frosé
Why We Love It: I have a confession to make. I didn't have my first glass of frosé until the summer of 2021. While I'm late to the party, I'm thankful I've arrived. Frosé can taste dangerously like a strawberry smoothie, but as long as you're aware that it can pack a punch, you're welcome to sip as enthusiastically as you please.
Hero Ingredient: The internet will give you hundreds (thousands?) of frosé recipes. And while many are similar, throwing in a few fresh mint leaves helps make it your own.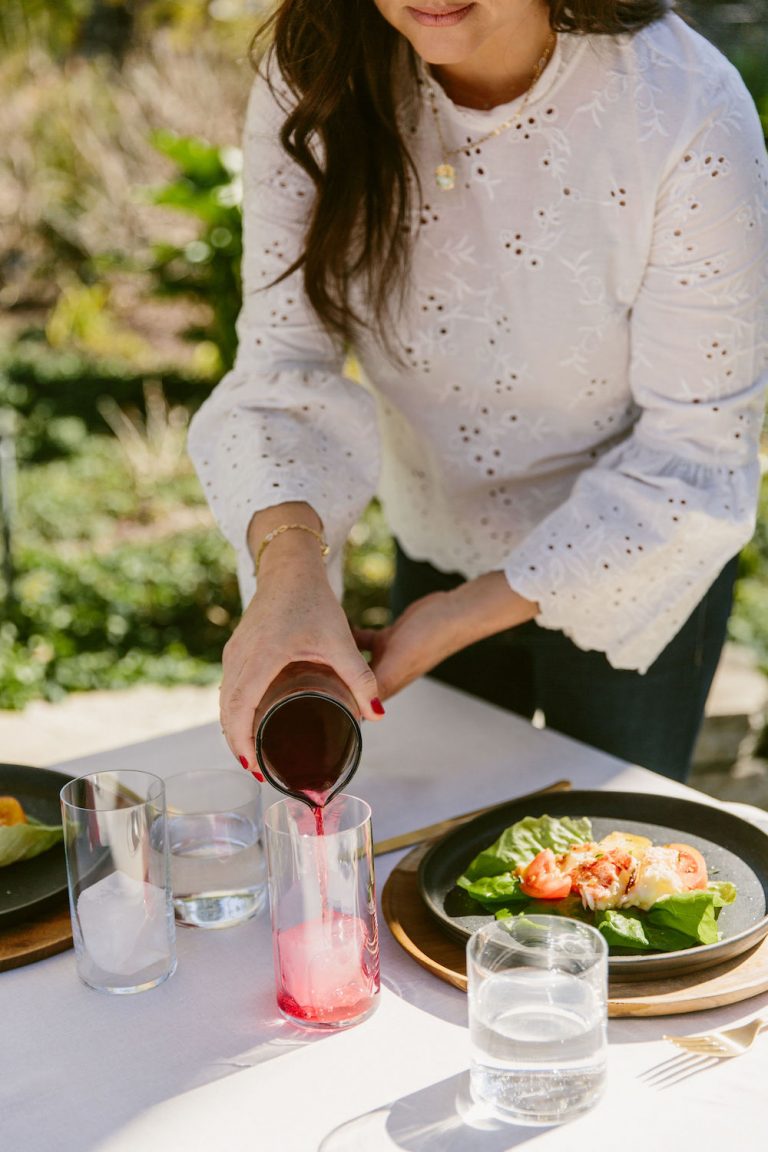 Hibiscus Spritzers
Why We Love It: This is exactly what I want to be drinking on a warm summer Saturday. As the name suggests, these spritzes are bubbly thanks to a splash of Prosecco and zesty from the lime. Plus, it doesn't hurt to add a little mint simple syrup into the mix.
Hero Ingredient: Hibiscus petals have a beautifully distinct flavor. They're fruity while boasting a slightly earthy-sweet bite. And that color? Gorgeous.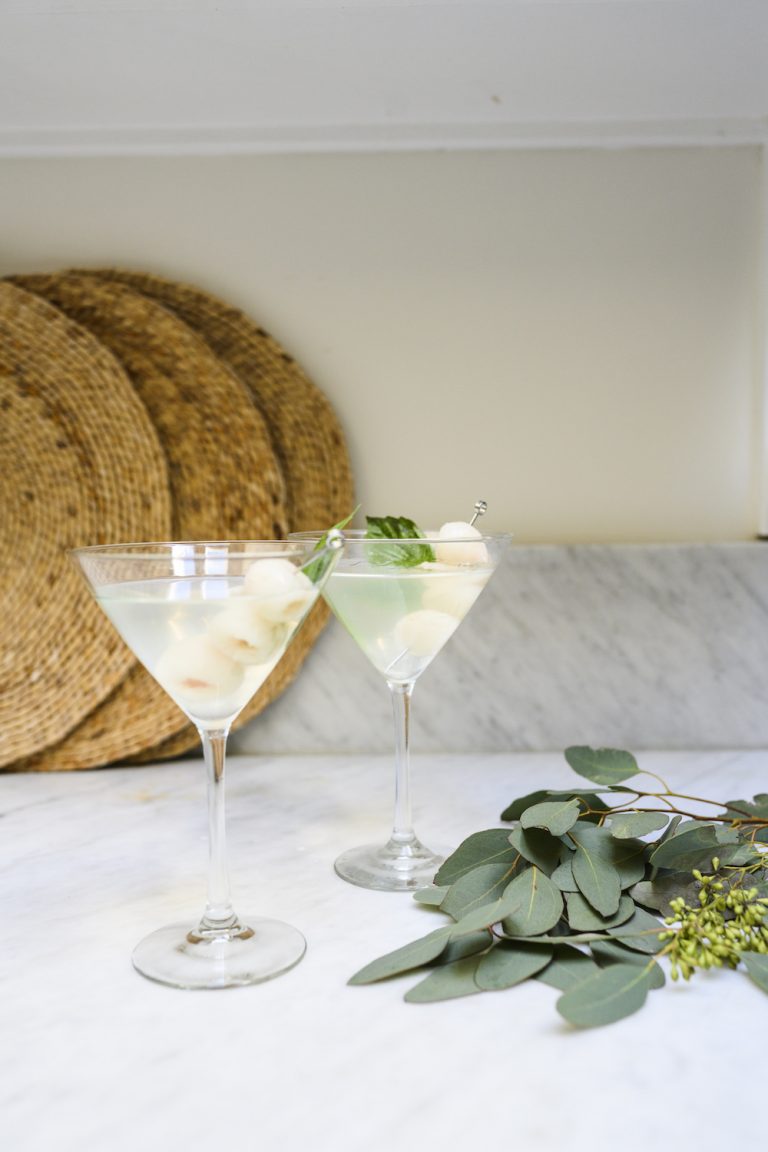 Lychee Martini
Why We Love It: This is interior designer, Joyce Downing Pickens' go-to drink when she's having friends over or kicking back with family. According to Joyce, "This Lychee Martini is so simple to make at home, with ingredients that are easy to keep in the house for an impromptu get together." Sounds like the perfect drink.
Hero Ingredient: Strangely, it took me a while to come around to lychee—but when I fell for the sweet floral, fruit, I fell hard. With notes of strawberry and the earthy bite of pear (not to mention a floral touch of rose), lychee will be flavoring my martinis from here on out.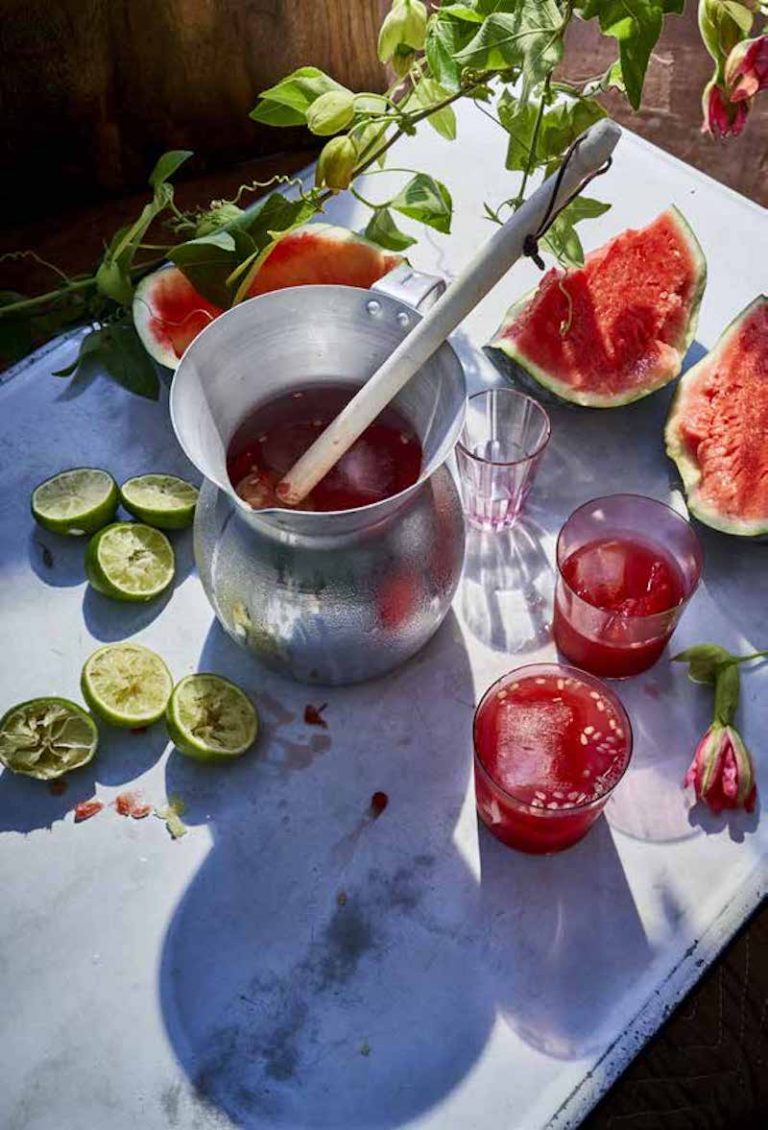 Patillazo: Watermelon & Lime Punch
Why We Love It: The patillazo comes from the creative mind of food stylist and cookbook author Mariana Velásquez, who says that while there's nothing "extraordinary" about the recipe, it's her idea of the perfect midsummer drink.
Hero Ingredient: When summer comes around, expect to see me enjoying watermelon in abundance. While sliced is, of course, the classic option, I'm all for blending it up and sipping it down.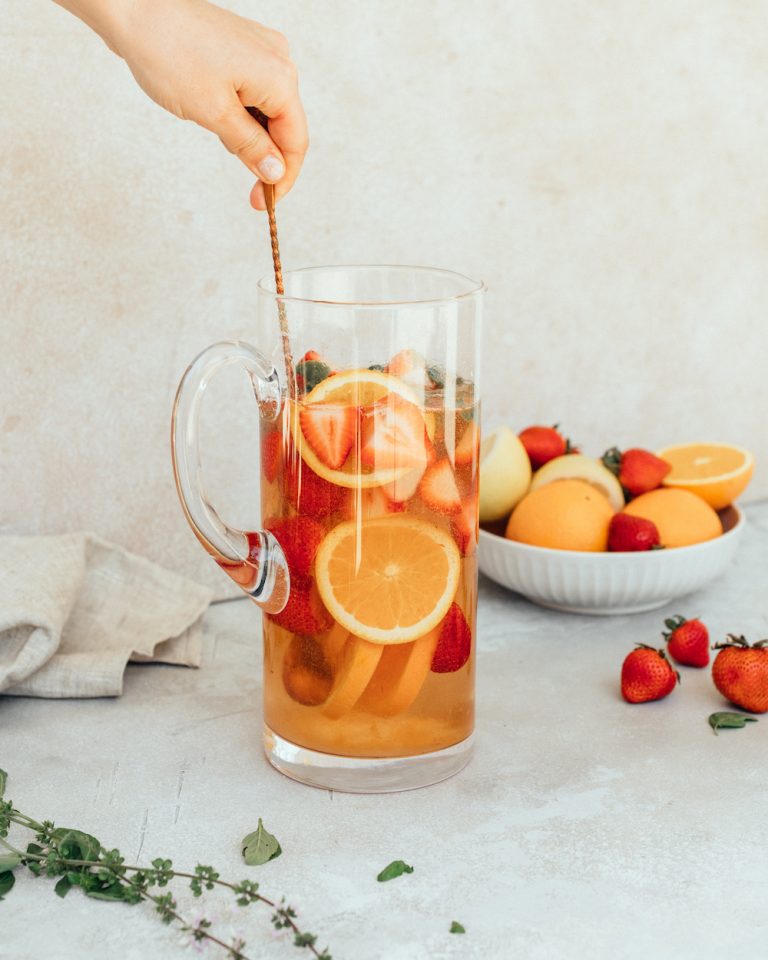 Strawberry Rosé Sangria
Why We Love It: Whenever Camille Styles Executive Producer, Michelle Nash, comes up with a recipe, I always know I'm in for a treat. This spin on sangria is light and effervescent—and the combo of rosé, fruit, fresh herbs, and bubbles? Perfect.
Hero Ingredient: I love when sangria recipes opt for Grand Marnier as the liqueur. It's punchy and bold, lending a citrusy kick to your pitcher.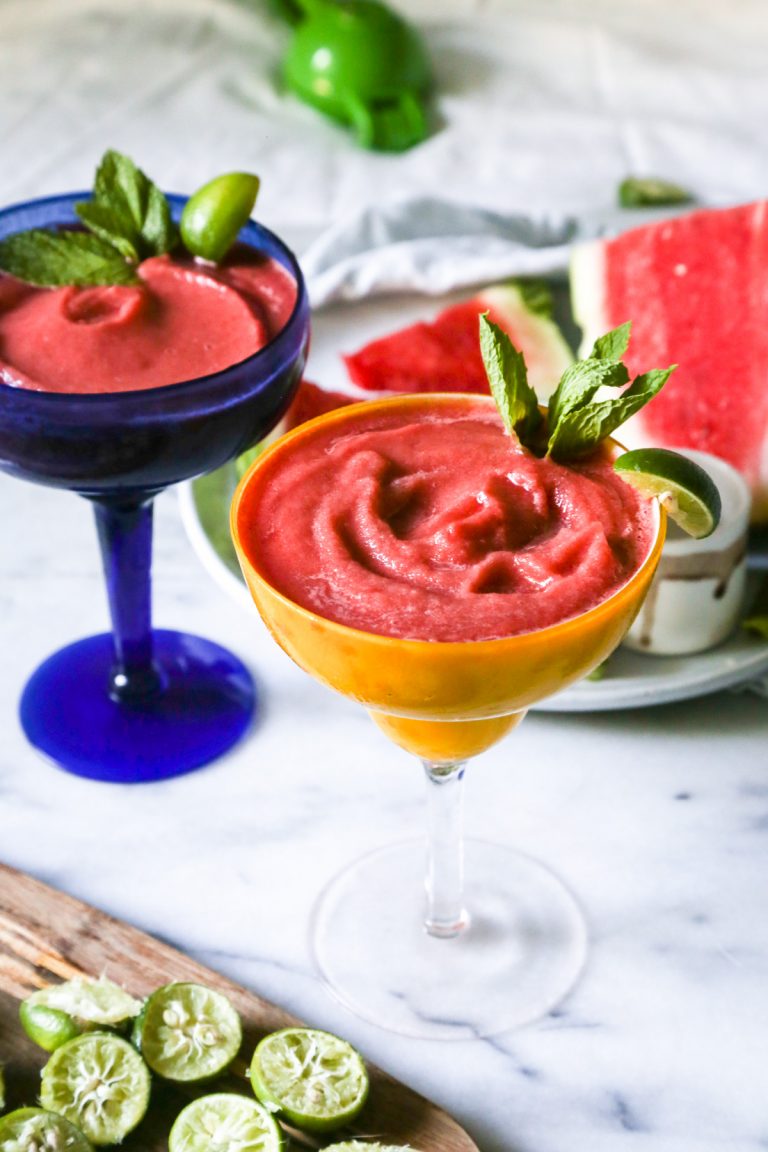 4-Ingredient Watermelon Mint Margaritas
Why We Love It: June through July, I'll find any excuse I can to celebrate the longer days. Hiking in the morning, swimming in the afternoon, and sipping on a margarita to kick off the sunset-dappled evenings. When watermelon pairs with mint, the essence of the season comes through. You're only four ingredients away from this simple, peak-summer pleasure.
Hero Ingredient: A 1/4-cup of freshly-squeezed lime juice gives the sweet watermelon a zesty edge.